KANSANS CAN... AND DO SYMPOSIUM
March 5-6, 2018 - Manhattan, KS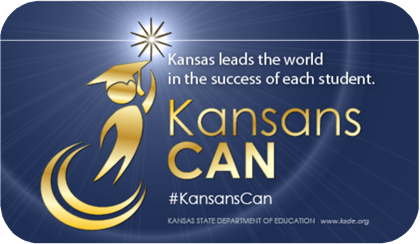 Join us this March 5th & 6th at the Hilton Garden Inn and Convention Center in Manhattan, KS for the third annual Kansans Can and DO Symposium. Collaborate with your peers, strategize with your administrative team, and discover creative ways to lead the world in the success of each student.
Symposium Highlights
-Learn from Kansas school districts that are already implementing great programs that align with the Kansans Can initiative.
-Collaborate with your administrative team and teams from districts across the state as you plan for the upcoming year.
-Learn practical ideas and strategies to assist you in taking a leadership role in adopting Kansans Can.
-Get the most up to date information from KSDE as it relates to Kansans Can.
Event Dates and Location
March 5-6
Hilton Garden Inn
410 S. 3rd Street
Manhattan, KS 66502
785-532-9116
Registration is now open! To save your spot, complete the registration form.
Collaborative Effort
The Kansans Can and DO Symposium is a collaborative effort between the Kansas State Department of Education and the Kansas Association of Education Service Agencies designed to provide practical solutions and creative approaches to leading the world in the success of each student.