SHESC is Seeking a Prime Vendor for Its Volume Purchasing Program
Smoky Hill Education Service Center will be accepting proposals for a prime vendor for its volume purchasing program. The prime vendor will supply Cafeteria Food to SHESC volume purchasing members.
All questions concerning this invitation to bid, should be submitted in writing to Chris Moddelmog, Executive Director, at cmoddelmog@smokyhill.org. As they come in, questions and answers will be posted on this page.
BID TIMELINE:
Solicitation Release Date ‐ July 9, 2018
Clarification Deadline – July 20, 2018
RFP Submission Deadline – July 26, 2018
RFP Bid Opening – July 27, 2018
Evaluation Period – July 27-30, 2018
Anticipated Recommendation for Approval – July 30, 2018
Anticipated Award – July 30, 2018
Anticipated BID Award Notification – July 31, 2018
RELATED DOCUMENTS:
Complete RFP Document
Required Spreadsheet for Bid Submissions

MAIL OR DELIVER BIDS TO:
Smoky Hill Education Service Center
Attention: Chris Moddelmog
605 E. Crawford ST
Salina, KS 67401
Smoky Hill ESC Volume Purchasing Program Prime Vendor for Cafeteria Food Questions & Answers
July 11, 2018
How many deliveries a week would this be and how many drop locations?
The number of deliveries each week would be depend on the school districts' ordering frequency and the delivery schedule that can be arranged with the successful prime vendor. However, delivery at least once per week is preferred.
The number of drop locations will depend on the number of districts that participate in the program. All school districts in the state are eligible to participate in the program so it is possible that the prime vendor will need to be able to provide statewide delivery.
This map shows current Smoky Hill ESC member districts.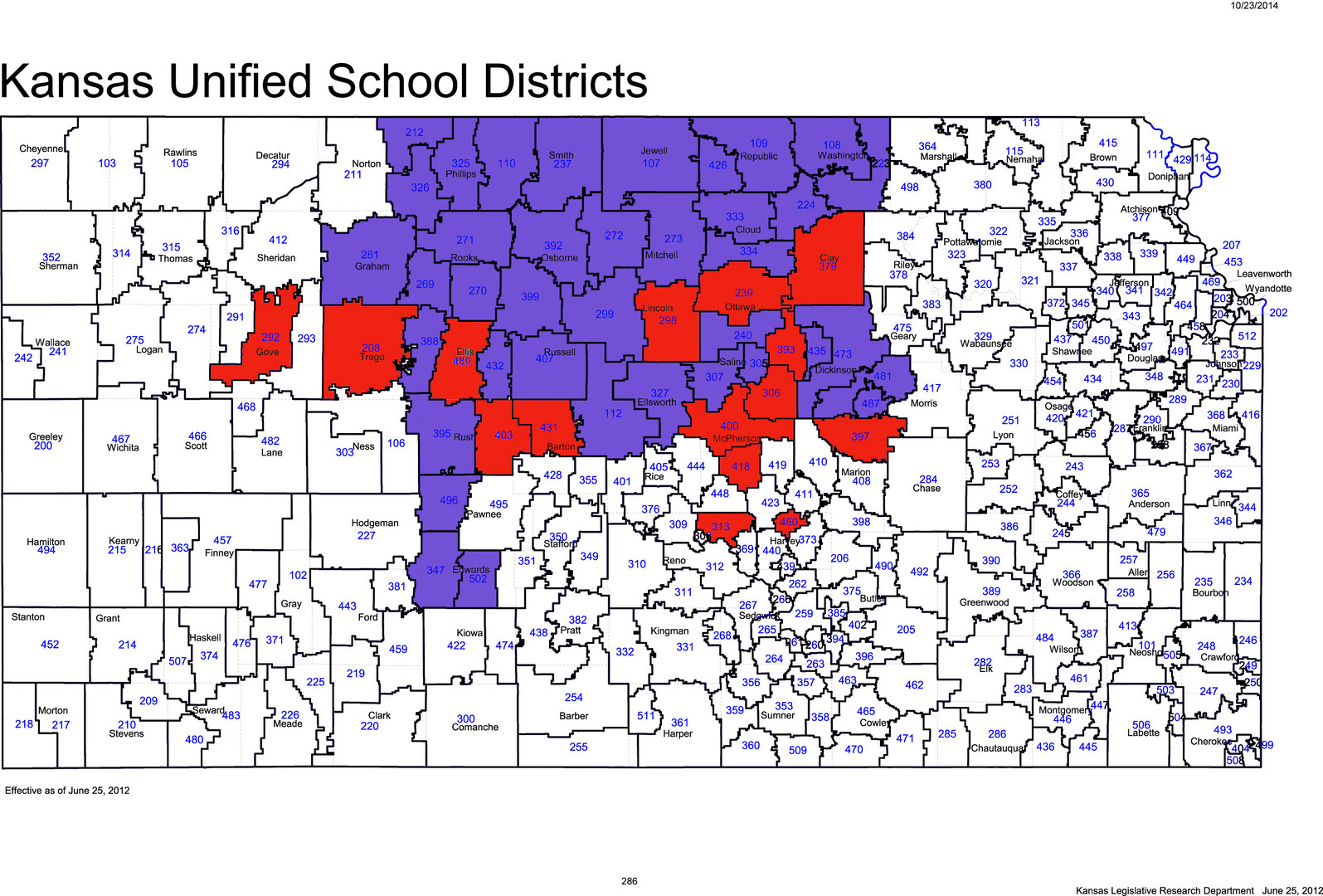 We are not seeing estimated usage on the spreadsheet for the items. Would it be possible to get a sheet with that information?
The bid spreadsheet does not contain estimated amounts on it because we are not able to calculate estimates for the coming year. Bidders may enter a number of their choosing for the quantity based on what they are willing to provide or based on what they estimate schools may purchase. However, we understand that prices may change based on volume.
Total program sales for FY2018 were $858,195.75.