---
SHESC can assist your district in stopping bullying among your students.
---
Anti-Bullying Service Available
The Anti-Bullying Legislation (SB 68) requires all school districts to have a Bullying Plan. Smoky Hill has only one stance on bullying, it must stop. But we know that is easier said than done. If your school is looking for resources to meet this legislative requirement and to stop bullying, Smoky Hill has what you need. We have programs and packages that can fit your individual needs and budget. We are ready to help stop bullying. The question is, "Are you?"

Programs and services are available to help you review, update, develop, and/or implement the following components of your Bullying Plan:
• District Needs Assessment – K-12 Student & Teacher Survey and Disaggregation
• Written Policies
• Procedures for Reporting and Documenting Incidents
• Disciplinary Procedures
• Staff Training and Resources
• Instructional Coaching
• Student Curriculum and Resources
• Student Workshops
• Parenting Workshops and Resources
• Program Evaluation Procedures
Package Services
Package #1 – Surveys and Disaggregation of Data - $1.50 per survey for members, $2.00 per survey for associate members, and $2.50 per survey for nonmembers.
Package #2 – Surveys (up to 500), Data Disaggregation, and ½ day Staff Training - $500 for members, $600 for associate members, and $700 for nonmembers (additional surveys $1.00 each).
If you have questions, please contact Noalee McDonald-Augustine at 785-621-4414 or nmcdonald@smokyhill.org.
Click here to download an informational brochure.
---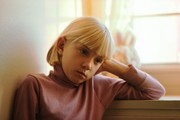 Students who are the target of bullying may not perform up to their potential academically. Smoky Hill can help eliminate bullying in your schools.
---