STEM Workshops
Space Agriculture Educator Training Sponsored by the Cosmosphere
Fri. Feb. 21 9 am - 3 pm Cosmosphere Hutchinson, KS
Cost: $50 per Educator (lunch included)
A very limited number of seats will be available for this training--register NOW to reserve your spot!
Explore the challenges of growing food in microgravity and discover the latest in Space Agriculture research, while honing your student's critical thinking and research skills.
Thanks to a grant from the Kansas Space Grant Consortium, you'll be able to bring the topic to life in your classroom using tools gathered at the training!
Each educator will receive:
Teacher guide with eight ready-to-use classroom lessons & resources

USB drive with even more classroom resources

Hydroponics kit for your classroom ($300 value)
This educator training will qualify for Continuing Education Units (CEU) as well as a half hour graduate credit from Wichita State University. For any questions on CEU or graduate credits, contact Nathan Meyer at 620.270.1122 or email: nathanm@cosmo.org.
__________________________________________________________________________________________________________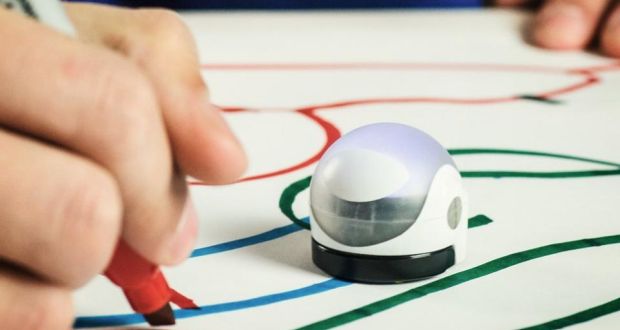 Coding Made Simple
Salina - February 11, 2020 Hays - February 13, 2020 9:00 am - 3:30 pm
Presented by Pam Kraus, SHESC CTE Coordinator and STEM Consultant
New to the world of coding? Wondering what it's all about? Experts say all children can benefit by learning to code.
· Explore and learn coding basics.
· Construct simple, inexpensive logic gates.
· Experience Ozobots using color coding, block coding and JavaScript.
· Explore resources available for teachers and students at Hour of Code.
· Learn coding by designing games.
You won't want to miss this fun, hands-on workshop designed for teachers of all grade levels and subjects.