Earn Credit Hours with SHESC Workshops
Partnership with MidAmerica Nazarene University allows graduate college hours
Workshops at Smoky Hill Education Service Center can earn graduate college hours, thanks to a partnership with MidAmerica Nazarene University.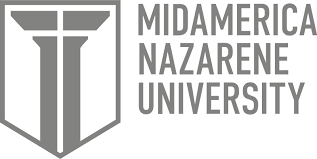 Smoky Hill ESC has partnered with MidAmerica Nazarene University (MNU) to provide you with graduate college hours for trainings you attend. MNU is an affordable way for you to earn credits.
Nearly every workshop and training that we provide is eligible for college credit from MNU. To see a full listing of all upcoming SHESC workshops and other events, click HERE to see them on our escWorks page and to register.
To see only workshops that offer college credit, click the check mark next to "College Credit" at the top of the list, then click the "Search" button to filter.
Once you complete a Smoky Hill ESC training, you will receive an email with all the information you need to enroll and complete the process of earning MNU credit.
For every six-hour training opportunity, you have the option to earn 0.5 college graduate hours.
Each 1/2 credit costs $45. All classwork and payment is completed online through MNU.
All classwork is due seven days after the initial training, and you will send it directly to MNU.

Once you complete this initial training, you have the opportunity to earn additional credit through MNU's STAR program and have up to one year to complete these requirements.
General Overview of the STAR Program:
Part 1: Knowledge: Basic Reflection - Attend the initial training and complete the reflection activity within seven days to earn 0.5 credit for each 6 hours of training.
Within one year you can complete these additional parts to earn more credit. They have to be completed in sequence. You do not have to do all of the parts. All work from Part 1 - Part 5 is turned in on the same reflection document and is turned in directly to MNU.
Part 2: Knowledge: Context and Learner (0.5) - Study more about the topic and apply the learning to how it impacts student and teacher achievement.
Part 3: Application: Instructional Planning, Assessment, and Implementation (1.0) - Create an instructional plan for a unit of study using what you learned and develop a hypothesis related to the impact on student achievement.
Part 4: Impact: Data and the Student (0.5) - Analyze the effectiveness of the unit of study in terms of your initial hypothesis and the data you collected.
Part 5: Impact: Reflection and Leadership (0.5) - Reflect on the impact of the unit of study and how you will use what you learned in the future.
Contact Darla Smith at dsmith@smokyhill.org with questions about college credit for workshops.