Educator Resources
The following are curated links to free or discounted resources, products, and services for educators and schools - currently more than 150 selections! New and recent additions to the page are now highlighted as well.
During Continuous Learning to prevent the spread of COVID-19, we are also indicating resources with "**" those resources that may be particularly helpful during this time.
(Last updated April 8, 2020)
Have a favorite resource you don't see listed here? Send it to info@smokyhill.org, and we'll consider adding it to the list!
Please also make us aware if a resource has disappeared or has abandoned a free/discounted model.
There are some repeats with this list, but THIS GOOGLE DOC from KSDE (created to help with Continuous Learning) also has a wealth of useful resources.
Curriculum and Lesson Plans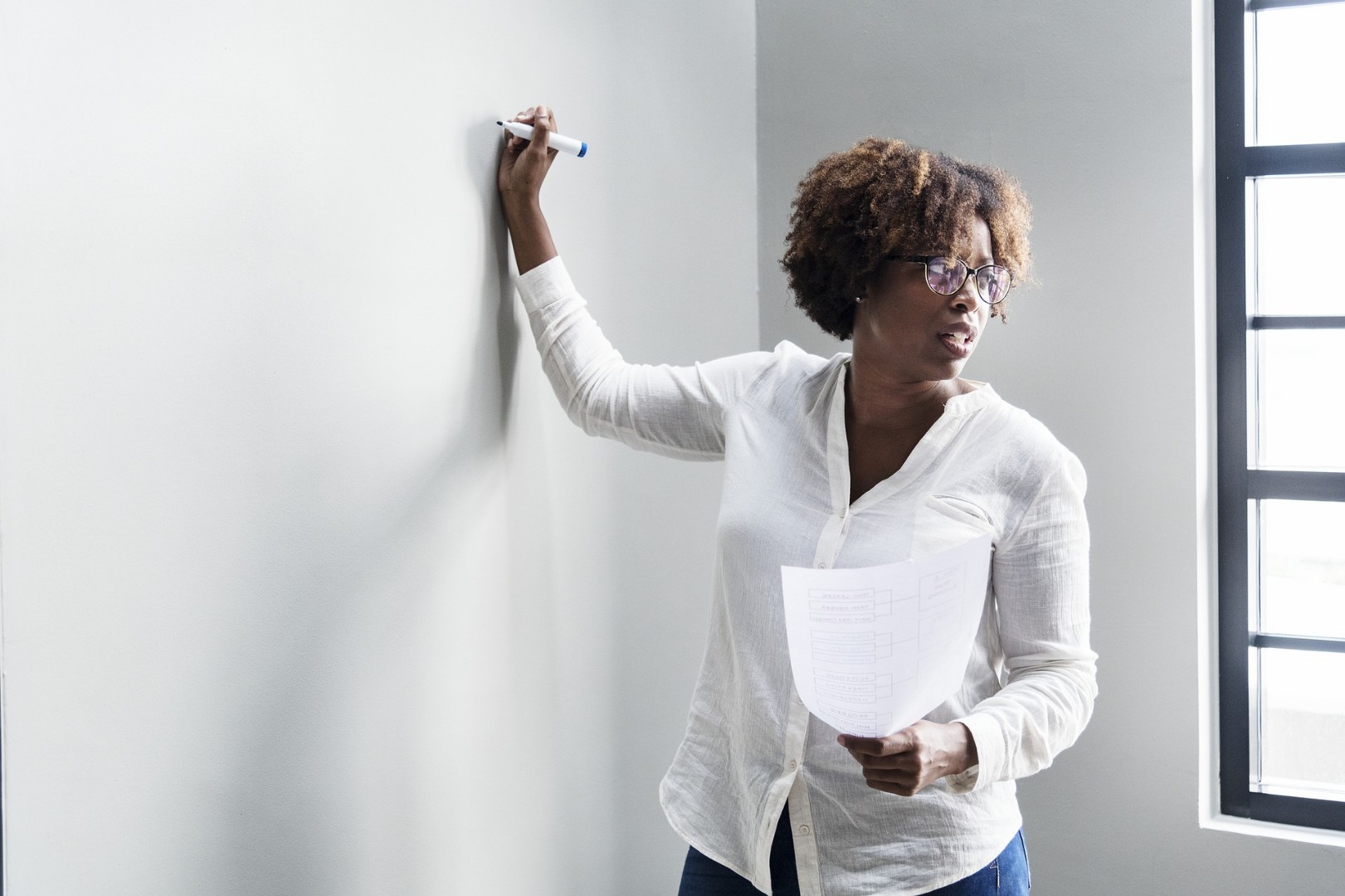 General
- Amazon Inspire: Open collaboration site to share and discover educational resources.
- Discovery Education: Resources and professional networking in STEM and social studies fields.
- Ed Helper: Wide variety of free lesson plans, worksheets and more for pre-K-12.
- Education World: Searchable site of lesson plans in a wide variety of subject areas, as well as tools for teachers and administrators and many useful fillable templates. All content is free.
- Flipgrid: Free platform for video discussion and replies. Includes a Discovery Library of pre-made topics.
- Ice Breakers: Free handout from our 2017 CTE Conference.
- Jumpstart: Free games for grades Pre K-5.
- **My American Farm: Free games on an agriculture theme for grades pre-K to 5 to teach science, language arts, math, geography and more.
- **National Geographic: Lesson plans, maps, photos and other reference materials, Pre-K through higher education. (Have recently added "Learn at Home" collections – divided by grade level bands – and a collection of resources on "Infectious Agents" focused on grades 5-8).
- **Nearpod: Free lesson creation and search site that also allows for student interaction and feedback.
- **Open Educational Resources: Open-source platform to share and find free lesson plans and resources. (Recently added a "hub" on K-12 remote learning resources).
- Project Management Institute Educational Foundation (PMIEF): Variety of resources and project to help teachers with project-based learning.
- **Scholastic For Teachers: Free lesson plans, ideas, activities and more. (New section of free Learn-at-Home resources for grades PreK-9).
- **Smithsonian Educator Resources: The hub to begin a deep dive on a wealth of free resources from the Smithsonian, including the Smithsonian Learning Lab (a platform for creating, sharing and discovering lesson plans based on Smithsonian materials), online educational games, and resources based on each museum in the Smithsonian system. (Added a new page focused on using the resources for remote learning).
- **Super Teacher Worksheets: Worksheets and activities across broad subject areas as well as holidays. Full access to more than 10,000 items requires paid membership, but there are many completely free items as well. Also includes "Make Your Own Printables" generators. (Particularly useful if sending home physical learning packets).
- Teacher Created Resources: More than 400 free lesson plans created by teachers for Pre-K to grade 8. Includes downloadable pdfs.
- Teacher.org: Free lesson plans organized by subject and grade level.
- **TeacherVision: Offers many free worksheets, lesson plans, templates, forms, and more. Makes more available with a paid plan. (Went free-to-use for all resources during COVID-19. Requires creation of a free account).
- **TeAch-nology: Offers more than 46,000 lesson plans, 10,000 printable worksheets, and more - all for free. (Particularly useful if sending home physical learning packets).
- TES (Times Educational Supplement): More than 700,000 lesson plans and other resources for K-12, created and shared by teachers. Many items are free, others may be purchased a la carte.
- **Tiki-Toki: Create professional-quality timelines online (free tier available). Great for history courses, business and personal planning, and more. (Created timelines may be shared and accessed online).
- **We Are Teachers: Free classroom ideas, printables, even humor and "memes." (Added a section for grades K-5 for learning at home).
- **Webquest.org: Central hub for the "Webquest" lesson plan model that uses the Internet and information literacy concepts to teach in a wide variety of subject areas.
Subject Areas
Art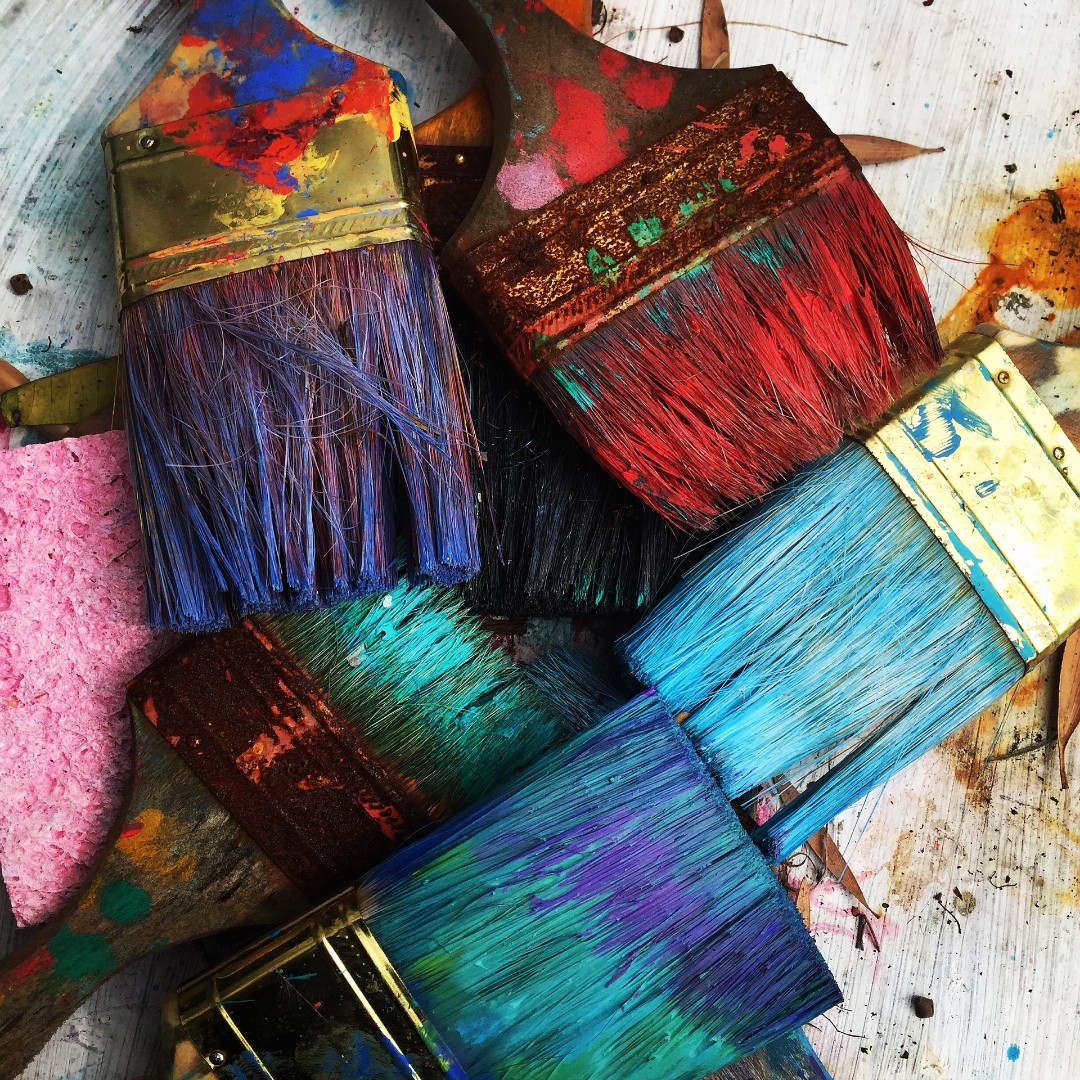 - **The Kennedy Center – Classroom Resources: Offers free K-12 lessons centered in the arts.
- Make Beliefs Comix: Creative storytelling and artwork using easy-to-create comic strips.
- National Gallery of Art: Free images, lessons and other resources.
- Recipe Challenge: Lesson plan presented at a past CTE conference with SHESC to develop a "party" food that also meets USDA school standards. Also comes with an ingredient list worksheet and taste test evaluation form.
Reading, Literature, and Journalism
- Achieve the Core: Close reading lessons by grade level for K-12
- Ashlock Instructional Templates
- **Common Lit: Free collection of reading passages in all literary and non-fiction genres for grades 3-12. Passages come with text-dependent questions which help you track student progress. (Allows assigning passages and tracking progress remotely).
- Flipboard: By creating custom digital "magazines," this is a great tool for teaching students the principles of curation and newsworthiness using pre-existing content.
- New York Times Learning Network: Lesson plans, writing prompts, multimedia and contests with a focus on teens.
- Read Works: Free comprehension lessons by grade level for K-12
- West Virginia Reading First Phonics lesson plans
STEM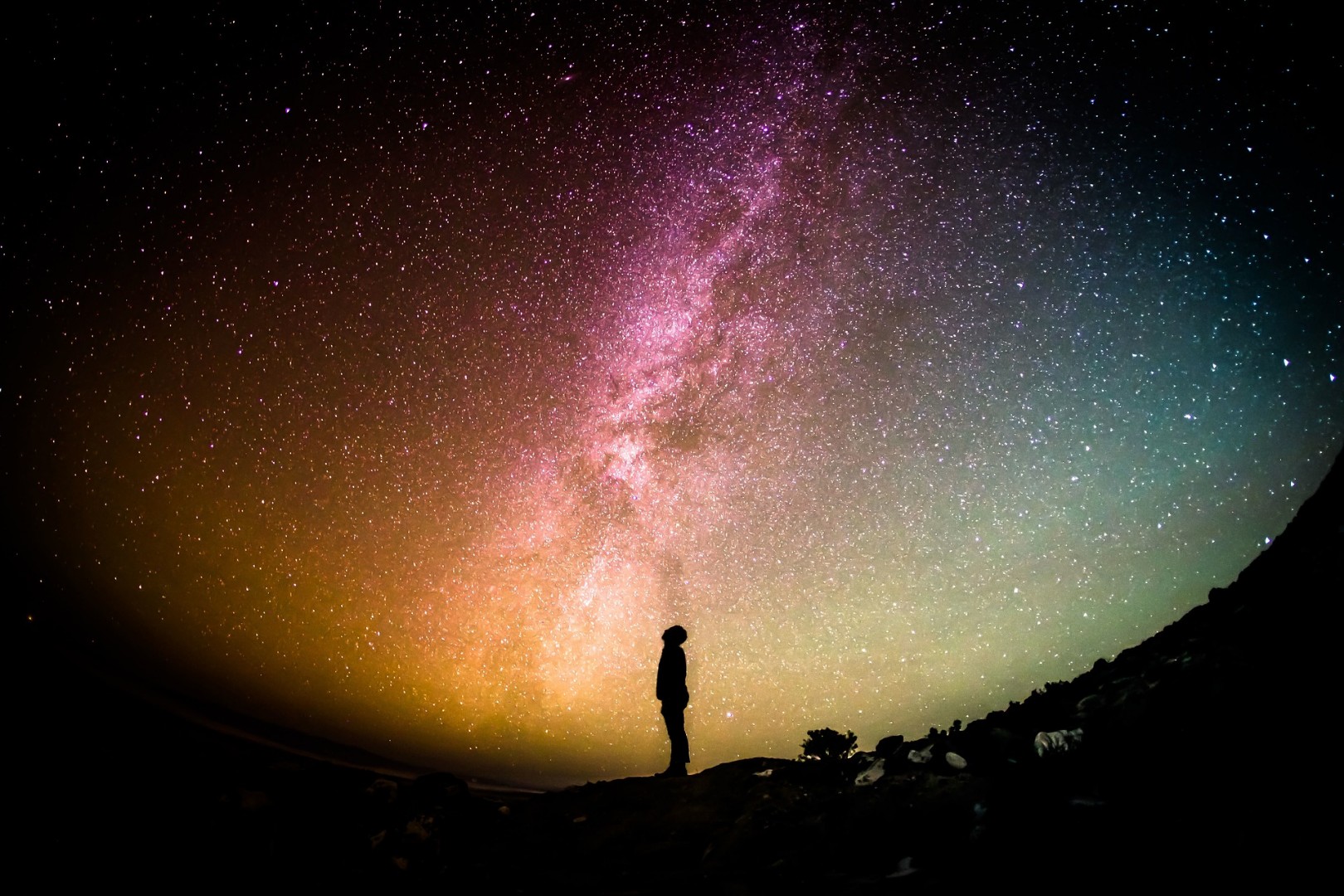 - Adobe Education Exchange: Free lesson plans, curricula, assessment tools, digital assets, presentations, projects, and tutorials based on the Adobe family of software products.
- Aldrin Family Foundation: Apply for a free giant Mars or Moon map and use free online activities and programs to learn about space travel and living in space.
- AutoDesk and Maya Lesson Plans on 3D Modeling and Animation: A massive set of lesson plans and guides (more than 1,300 pages) in a single pdf from Christopher Spindler of Dodge City High School on using these popular 3D programs. Used by permission and under a Creative Commons License.
- The Biology Corner: Free lesson plans and worksheets in biology.
- **Code Combat: "Dungeon crawler" style game that teaches kids computer programming and coding.
- **Code.org: Site to help with teaching coding to K-12 students with lesson plans and projects, including ones based on popular games such as Flappy Bird and Minecraft. (Added a section focused on remote learning and a new weekly "Code Break" interactive classroom with challenges, even for those without computers at home).
- Diagrams.net: Create for free a variety of visual flowcharts, mindmaps, Venn diagrams, engineering diagrams, network plans and much more.
- **Electrify: A free online educational game (currently in Beta) that helps students to understand how power grids and power companies work, as well as how changing from fossil fuel energy sources to more sustainable solutions affects power output, finances, and the environment.
- Gaming Concepts: A free, robust curriculum from Dr. Kristy Custer and Michael Russell of Complete High School in Maize, Kansas, (twice recognized as a Kansas School of Character) that is built around video games and eSports, but is more than "just gaming."
- **NASA: Free K-12 lessons based on resources from the space agency. (Added NASA STEM@Home collections).
- National Science Teachers Association: Free resources, lesson plans and more in science.
- Simple Planes and Simple Rockets 2: These highly realistic "sandbox" games allow students to explore everything from aerodynamics to orbital mechanics to rocket propulsion. As of April 2019, they are also free for educators, DRM-free, so they can be used on as many computers as necessary.
- StudyJams! by Scholastic: More than 200 math and science interactive videos and lessons, covering everything from volcanoes in science to place integers in math.
- **Weebly for Education: Create a free classroom website and blog, allow students to build their own free sites, and manage classroom assignments and communication with parents.
- **Wix: Easy and free website creation and hosting for an introduction to Internet design, blogging and web commerce.
Business & Humanities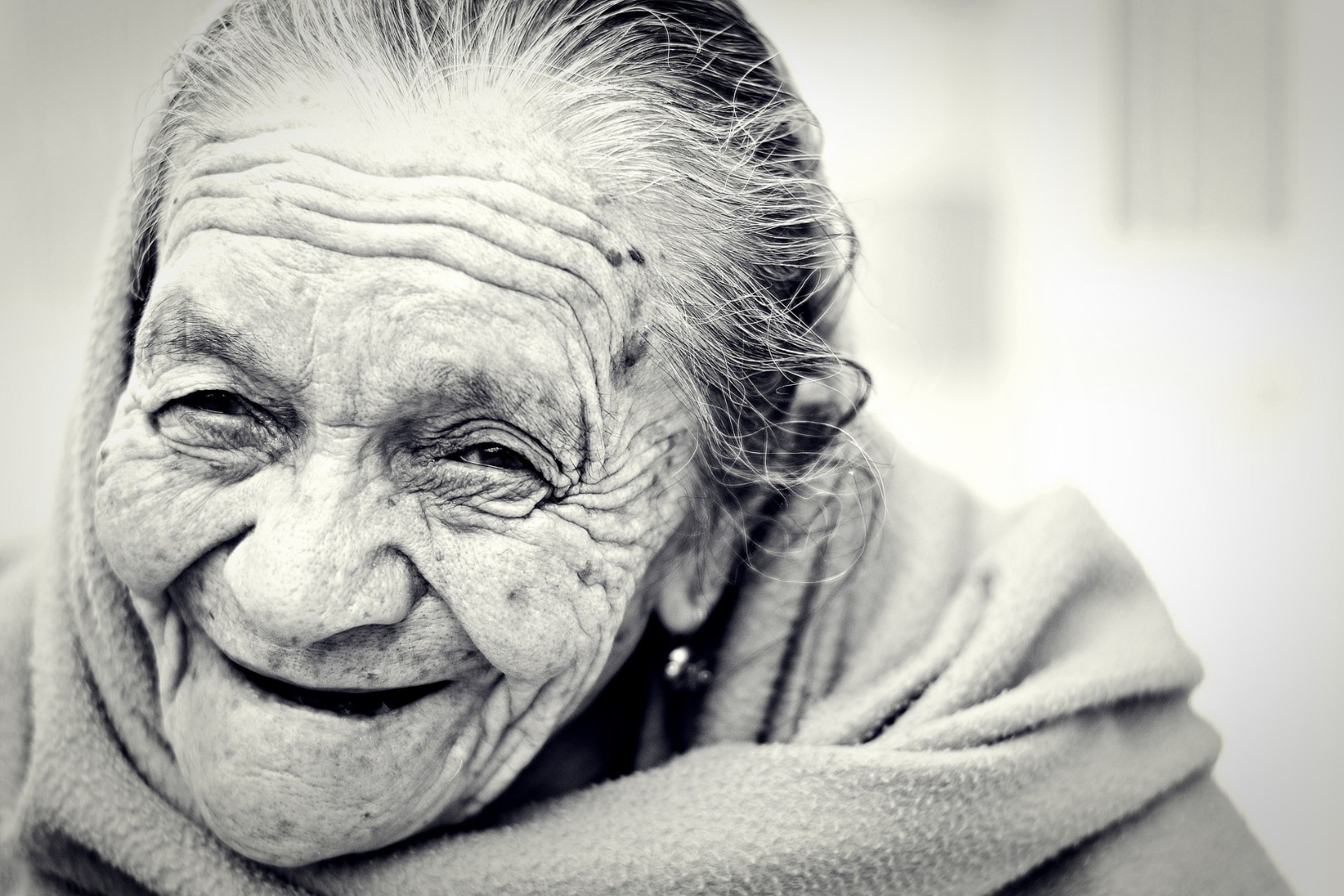 - China Dynasty: Free project-based lesson plan from Marketing Education Resource Center on global economics and manufacturing.
- CoreEcon: Free full eBook and app-based electronic textbooks on the economy, economics, society, and public policy.
- EDSITEment: Lesson plans and classroom activities in the humanities for free.
- National Women's History Museum: Lesson plans, video, "Electronic Field Trips," and more.
- New York Federal Reserve Bank's Educational Comic Book Series: Free downloadable comic books on monetary policy, the Federal Reserve System, and the concepts of barter, currency and banking. Free printed classroom sets are also available upon request on a limited "first come, first serve" basis.
- Odoo's "Scale-Up!" business game: Combining online elements and physical cards, students learn about business creation, entrepreneurship, accounting and more! Educators can get a free copy (must send an email via the link page) or try it first by checking out the copy in our Resource Library!
- **Smithsonian's History Explorer: Lessons, interactives, media, featured artifacts and more connected to the National Museum of American History for K-12.
- USA.gov: A few free lesson plans on aspects of the federal government.
Social Emotional Learning and Social, Emotional, and Character Development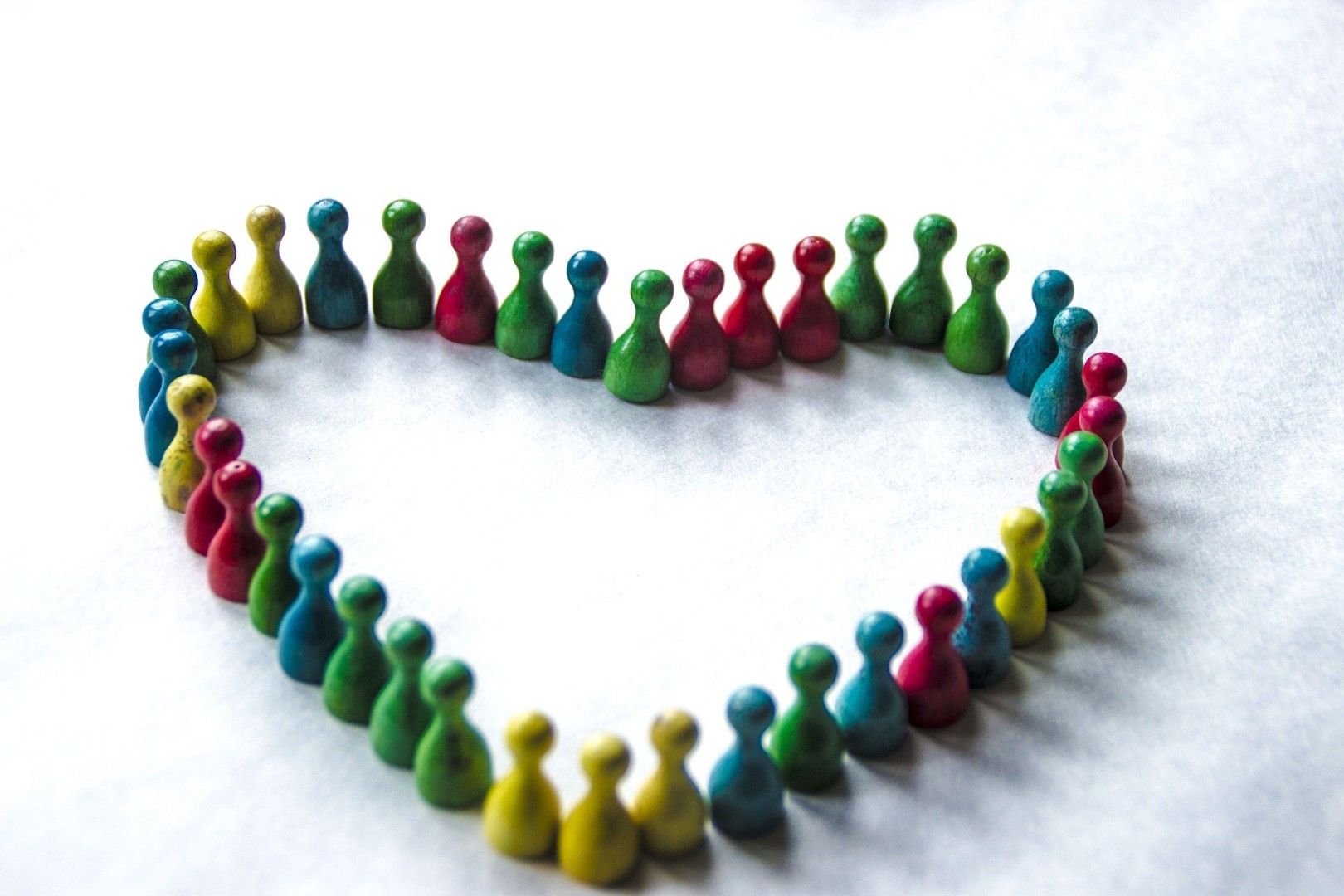 - "186 Days of Character" Lesson Plans
- 25 Fun Mindfulness Activities for Children and Teens
- Brain Breaks: Free three to five minute web-based games, videos, and resources for physical education, Social Emotional Learning, nutrition, career education and more.
- Brain Gym: A helpful article with suggestions for improving focus and memory that work well with students.
- **CASEL (Collaborative for Academic, Social, and Emotional Learning): Includes program guides, assessment tool, and a learning exchange for networking. (Recently Assembled a Google Doc folder of SEL resources during COVID-19 available HERE.)
- Directory of Mental Health Resources in Kansas
- **GoNoodle: Fun movement and mindfulness videos for children.
- **Jostens Renaissance (The Harbor): CONTENT INCLUDED ONLY AS PART OF A JOSTENS MEMBERSHIP. A rich series of videos in support of character development designed to last for an academic year. Also includes a downloadable critical thinking discussion guide.
- Overcoming Obstacles: Free life skills curriculum for elementary though high school students.
- Picture Books to Support Character Education Lessons: A great list of suggestions that support the "Six Pillars of Character": Trustworthiness, Respect, Responsibility, Fairness, Caring, and Citizenship.
- **Playworks: Focused on learning through play, Playworks has a downloadable, free "Playbook" available as well as free instructional videos.
- Pure Edge: Free resources to support SEL, mindfulness, and rest.
- **Second Step Family Integration: Made many of their SEL resources for grades K-5 available for free through June 30.
- Teach With Movies: Learning plans, worksheets, and lesson plans to support SEL and SECD with popular movies.
- Teacher Stress and Health: A strong article – heavily sourced with more than 80 citations – published by The Pennsylvania State University and the Robert Wood Johnson Foundation in partnership.
Assessments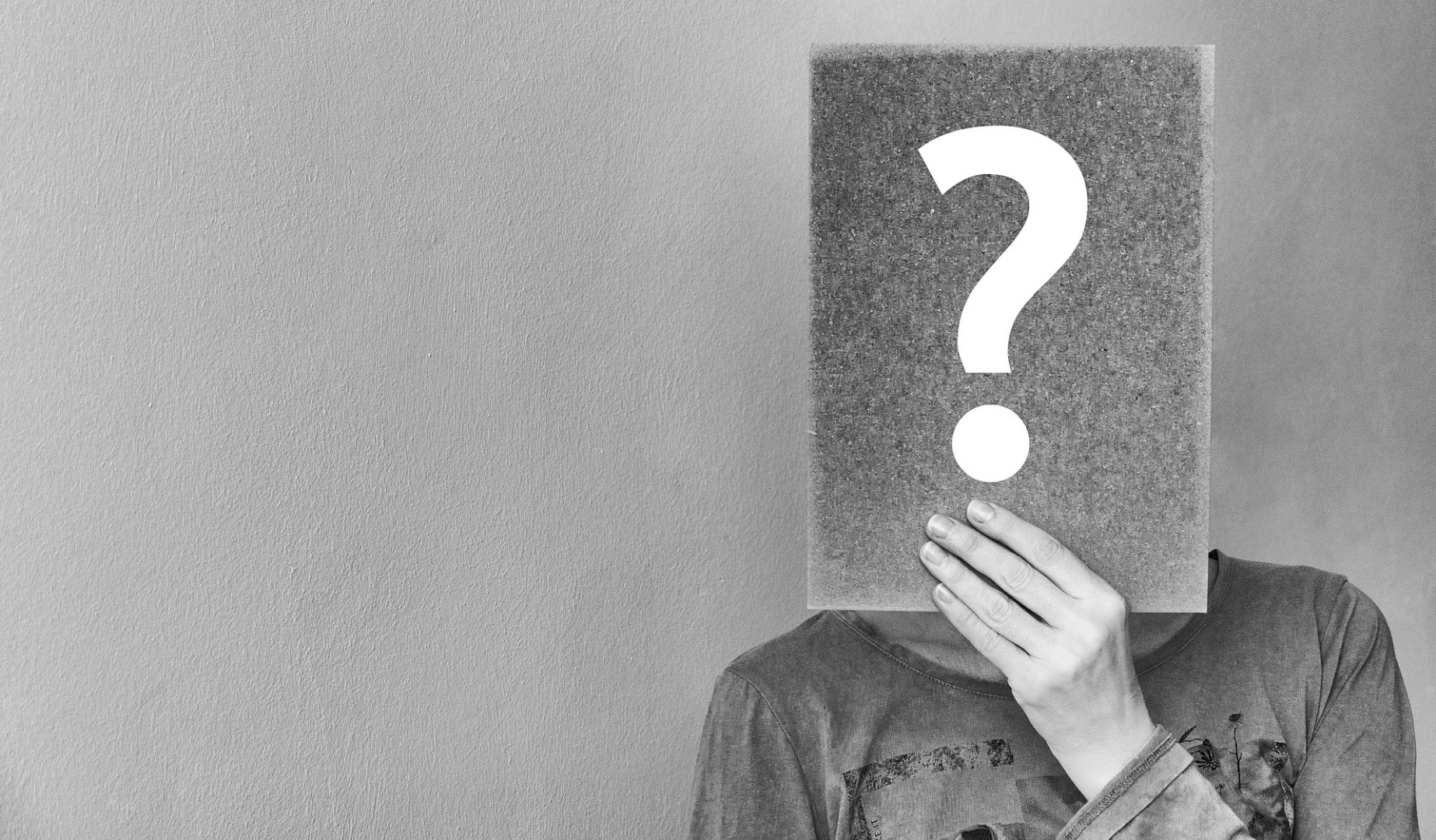 - CORE Phonics Survey: 10-15 minute survey from Scholastic to assess phonics skills, grades K-8.
- Really Great Reading: Free, downloadable diagnostic surveys for pre-reading through advanced phonics. Copies are permitted. Provides only one version of each test, so not intended for progress monitoring.
- San Diego Quick Assessment of Reading Ability: A 10-minute test for grades K-11 to assess reading level.
- Socrative: Real-time student assessment of student learning and comprehension. Includes a free tier.
Free Multimedia Resources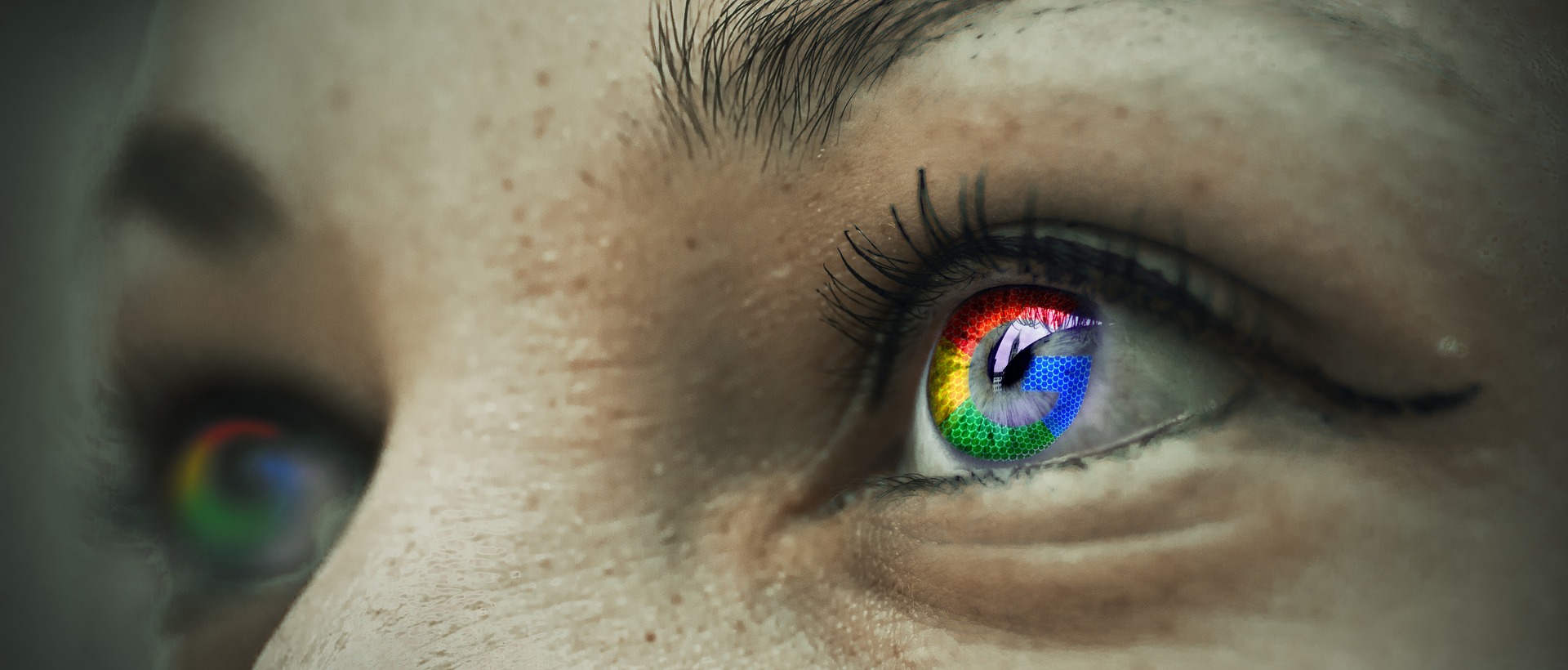 - Adobe Spark: Free for educators, a great tool for creating presentations, graphic design, videos and more.
- Canva: Free web-based design software for easy creation of a variety of flyers, brochures, and other marketing materials.
- **edpuzzle: Free tool for teachers to turn existing or original videos into engaging and interactive video lessons. Allows tracking and accountability tools as part of the website.
- Google Books: World's largest collection of indexed and searchable books. Many public domain books' full text is available; others must be purchased.
- **Kansas State Library – Digital Book eLending: Free eBook and digital audiobook resources for Kansas residents, including cloudLibrary, Enki Library, Freading (eBooks); RBdigital (eAudiobooks); BookFlix, and Britannica E-STAX (digital materials for youth).
- **Hoopla: With a local library card that subscribes to the service, allows free access to a variety of audiobooks, movies, ebooks, music, television and videos, and even comics and graphic novels. Hoopla features no waiting periods (up to a monthly borrowing limit) and offers many educational materials, such as PBS and History Channel shows, documentaries, and "The Great Courses."
- **Internet Archive: More than 15 million free-to-download books and texts. (Recently added the "National Emergency Library" – a collection of more than 1.4 million books focused on supporting remote learning).
- Lapse It: Free iOS app for taking time-lapse photography.
- **LibriVox: Free public domain audiobooks, read by volunteers.
- Pixabay: More than 1 million free and royalty-free stock images and video.
- Powtoon: Video animation cartoon presentation tool. Includes a free tier and discounts on pro plans for educators and students.
- Prezi: Unique and engaging presentation tool. Free for basic use and discounted pro account for educators.
- **Project Gutenberg: More than 60,000 free eBooks and magazines in the public domain.
- **Screencast-O-Matic: Program for capturing screens to create lesson or educational videos. Includes a free tier.
- SlideShare: Free tool for creating presentations and infographics.
- **Sunflower eLibrary: Central location for more than 130 public libraries in Kansas, allowing checking out eBooks and audiobooks for free with a library card.
- **Synth: Create short classroom collaborative podcasts to both present as a teacher and get audio feedback from students.
- **TEDEd: Build or discover lessons built around the popular TEDTalk video series. (Recently added a section of TEDEd@Home with daily, interactive, and free video-based lessons).
- **Unite for Literacy: Picture eBooks that also include audio narration. Available in multiple languages.
- **Unscreen: Tool to easily remove the background from videos. (Helpful to take students on a "virtual" tour with backgrounds to match the content).
- Video Puppet: Easily create videos for presentations, including pictures, cuts, and simulated voice narration from the text. Just upload an existing PowerPoint or use its plain text editor. Free while in Beta.
- Voicepods: Text to speech converter that allows five conversions per month at the free "Lite" level from pdf, Word, txt, and even images. Voicepods also offers educator discounts - often more than half off the retail cost - by contacting them here.
- Watch2Gether: Watch videos, listen to music, or browse the internet as a group.
- WordArt: "Word Cloud" art creator that uses a list of words to automatically create unique graphic art designs.
Free or Discounted Products and Services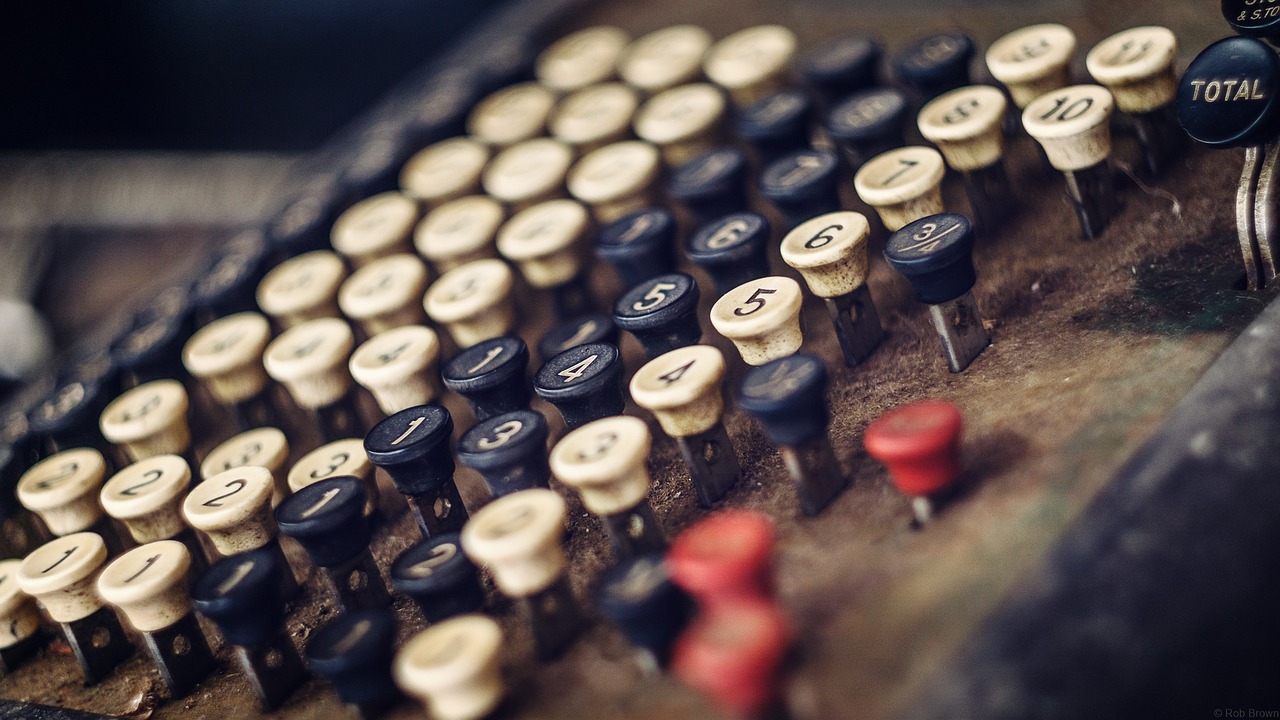 - AT&T: Wireless service discounts available for educators.
- **Audacity: Great free program for recording and editing audio.
- AWS Educate: Resources for educators based on Amazon Web Services (AWS) cloud platform. Individual educator accounts include $75 in AWS credits which can be used for services such as database storage, computation power, Amazon Polly text to speech, robotics and much more.
- **Diigo: Free tool for saving and tagging websites for later that also allows including highlights, notes, and outlines right on the web page and collaborating with others.
- Evernote: Free cross-platform note-taking and organization tool.
- **Free Technology for Teachers: Excellent and current blog with more than a decade of posts with excellent recommendations on technology for educators.
- GIMP image editor: Free and open source program for editing images.
- Google Keep: Online tool and app to take notes across devices, save websites for later reading, and make personal reminders.
- HUD Good Neighbor Next Door: Government program through which pre-K through 12 grade teachers can receive a 50% discount on the list price of select homes in revitalization areas with a 36-month commitment to live in the property and other requirements.
- Microsoft Products: Microsoft offers much of its software for free or at a discount for educators, including Office 365 (including OneNote, Word, Excel, PowerPoint and Teams).
- **Padlet: Free website, document, and board tool for creative collaboration.
- Pocket: Free cross-platform tool for saving websites and articles to read later in a single location.
- Verizon: Wireless discounts for educators. May need to provide employment validation.
Competitive Grants and Contests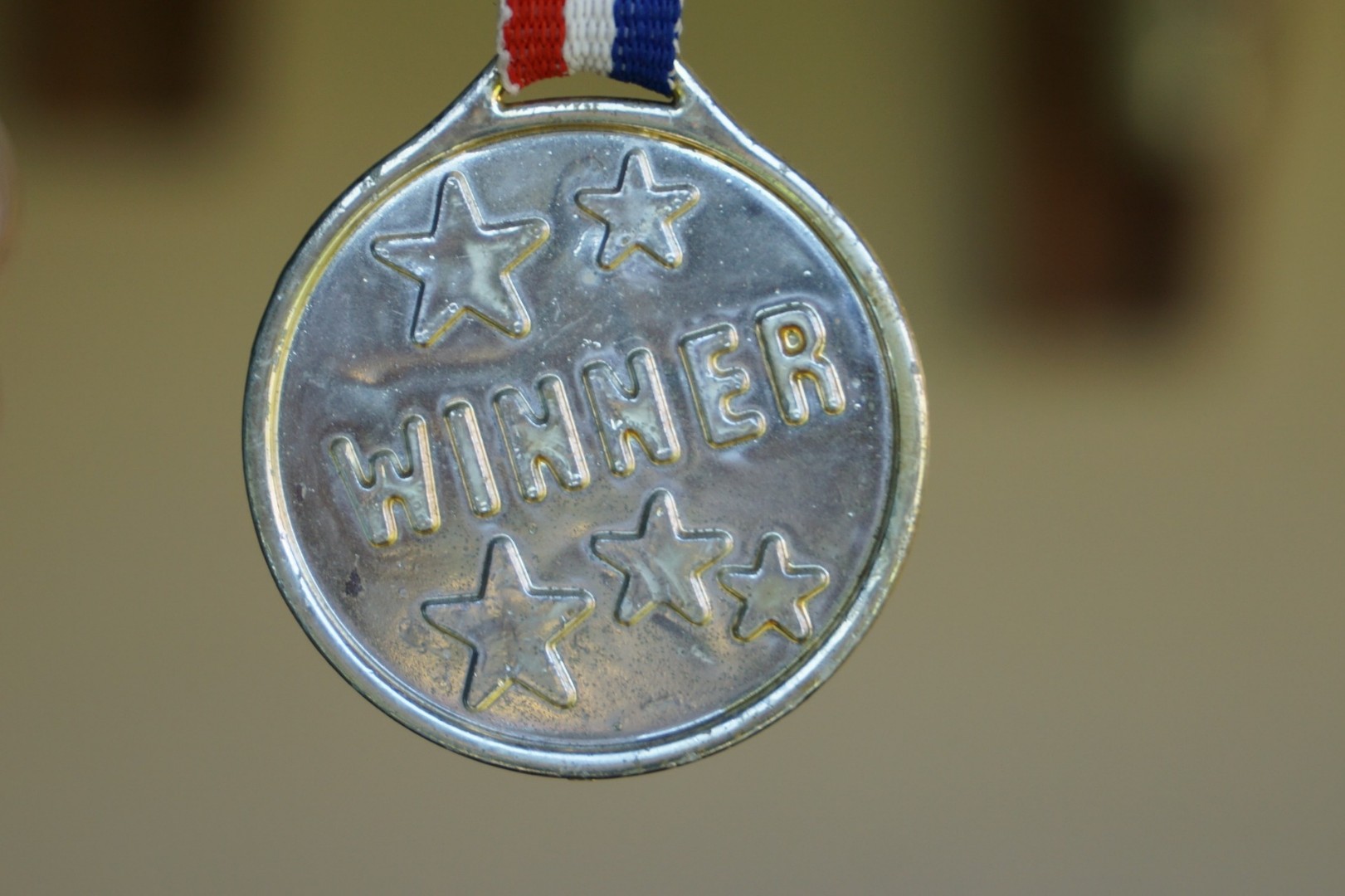 - ACS-Hach High School Chemistry Classroom Grant: Open to high school chemistry educators in the U.S. or U.S. territories, who can request up to $1,500 for their ideas. (Current application deadline June 1, 2020 for 2020-2021. Watch the site for updates).
- "The Beacon" Technology Teacher Grant: Competitive grants for projects to implement specific technology in the classroom. (Currently not taking applications. Watch the site for updates).
- Emerging Teacher-Leaders in Elementary School Mathematics Grants: One recipient per year of a $6,000 grant to an elementary school teacher for continuing mathematical knowledge. Full requirements at the link.
- ILA Regie Routman Teacher Recognition Grant: International Literary Association grant of $2,500 to an outstanding K-8 teacher who is "dedicated to improving and enriching the teaching and learning of purposeful reading and writing across the curriculum." Requires that at least 60% of the student body qualify for free or reduced lunch. (Current Submission deadline extended to June 1, 2020).
- McCarthey Dressman Education Foundation: Provides generous academic grants, teacher continuing education grants, and student teacher scholarships. Applications taken Jan. 15 – until application limit reached each year.
- National Weather Association Foundation Sol Hirsch Education Fund Grants: Annual awards up to $750 for K-12 educators to help improve education in the science of meteorology.
- NEA Foundation Grants and Fellowships: A variety of grants and fellowship opportunities for educators. Only open to current members of the National Education Association.
- Pets in the Classroom: Small animal, aquarium, reptile, or amphibian grants of up to $75 or $125 to purchase (or $50 to maintain) classroom pets. Redeemable through Petco, Pet Super Market, Pet Supplies Plus, Petland, or Petsmart. (Applications currently open through June 1, 2020).
-Target Field Trip Grants: Offers grants of $700 to give students field trip opportunities outside the classroom. (Applications open for 2020-2021 on August 1, 2020).
Classroom and School Management Tools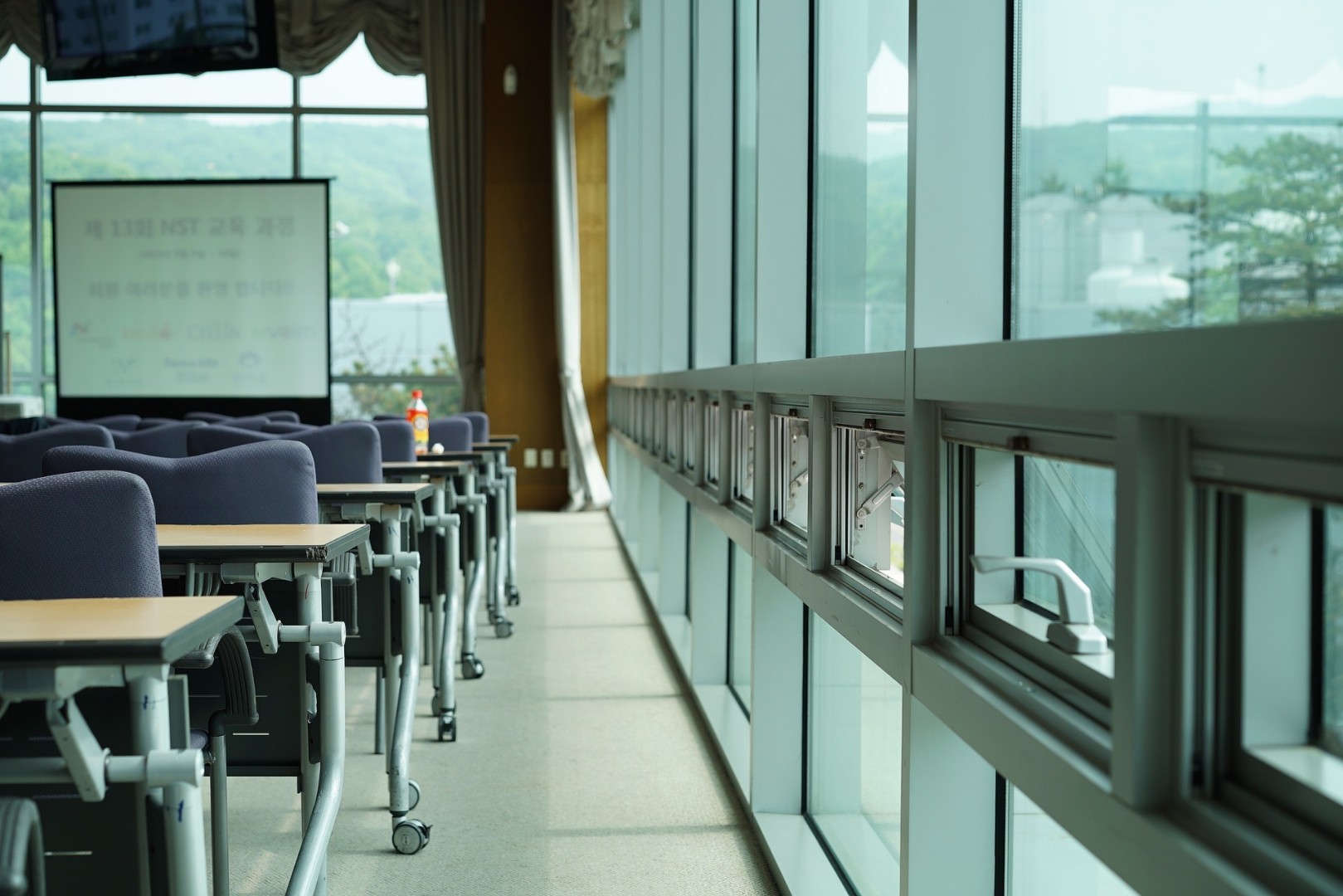 - Braineos: Free site to create flashcards and study them with a variety of games.
- Chegg Prep Flashcards: Free website and app to create your own digital flashcards or pull from more than 500 million flashcards made by other users.
- Classcraft: "Gamify" the classroom with roleplaying game-like motivational tools that can be adapted to any curriculum. Free for teachers with unlimited classes.
- **ClassDojo: App that's free for educators to connect the classroom with students and parents.
- CleanBrowsing.org: Safe browsing that parents and smaller schools can use to provide a safe environment for kids. Basic functionality is free.
- EdShelf: Huge curated directory of educational websites, apps, programs, and other tools across all ages.
- **Formative: Live assessment and feedback tool, including thousands of customizable quizzes. Includes a limited free teacher level.
- **Google Classroom: File sharing and grading service that centralizes multiple Google products.
- **Kahoot: Tool for creating classroom learning games or trivia quizzes. (Recently added a "Kahoot! at home" section).
- **LiveBinders: Great free organizational tool for information and "packages." Useful for organizing all materials for substitutes, learning packages for families, and bringing online resources for teaching together in one location. (Particularly useful now for digital delivery of learning packets for Continuous Learning).
- Moodle: Free, open-source tool to create and share learning documents, courses, books and more.
- Online-Stopwatch: Handy and simple free online stopwatch and countdown timer for use in a pinch.
- Pear Deck: Assessment and feedback tool for the classroom. Includes a free tier option.
- Plickers: Fun and unique tool to get quick feedback and assessment from students without a lot of technology. Simply use an app on your device to scan across physical "Plickers Cards" that students can hold up in one of four directions to give answers or feedback.
- **Quizalize: Create classroom quizzes and assign follow-up activities. Includes a free tier for educators.
- Quizlet: Site to create and share flash cards.
- **QuizStar: Easy and free online tool for creating online quizzes for students
- **Remind: Group messaging tool for communicating with students and parents. Classroom level is free with the option to upgrade to an institution-wide paid plan.
- Screen.guide: Allows parents to monitors kids' behavior on phones and other mobile devices.
- **Seesaw: Single tool for both assigning and managing classroom assignments with students and communicating with parents. Includes a free tier.
Networking
- Academia: Social network for academics with more than 121 million members, allowing an easy way to share academic papers.
- **Share My Lesson: Network of more than 900,000 educators sharing more than 420,000 free lesson plans and activities. (Gearing many collections to supporting remote learning, and a section for serving special needs).
- **Zoom: Website and app (with free tier) for video and audio conferencing and screen sharing. Great for meetings and remote classrooms.
Reference
- Kansas Career Navigator: Free tool to help students match with careers that match their interests and that are available in the communities where they want to live.
- Kansas State Library – Database Resources for Librarians and Educators: Includes Explora Teacher Resources, NoveList Plus, Literary Reference Center, WorldCat, Professional Development Collection, and ERIC.
- Google Scholar: Complete Google searches, but with the results narrowed exclusively to trusted academic, scientific, and legal publications.
- Google Dataset Search: Find trusted datasets for research from academic and scientific sources.