Looking for Something EXCITING and HANDS-ON for Staff or Students?
Try the Smoky Hill ESC Ropes Course!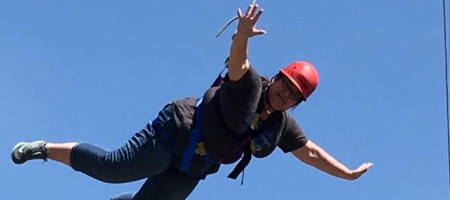 The Smoky Hill Adventure Program is an adventure education service dedicated to personal and professional growth and development through experiential learning (experience, reflection, generalization, and application). Experiential learning emphasizes three areas:

• Individuals learn best when they are personally involved in the learning experience.
• Knowledge has to be constructed by the individual if it is to mean anything or make a difference in his or her behavior.
• A commitment to learning is highest when one is free to set his or her own learning goals and actively pursue them within a given framework.

The Ropes Course is located on the west side of the Fort Hays State University campus and includes both high and low elements - among them ones that are accessible for individuals with disabilities.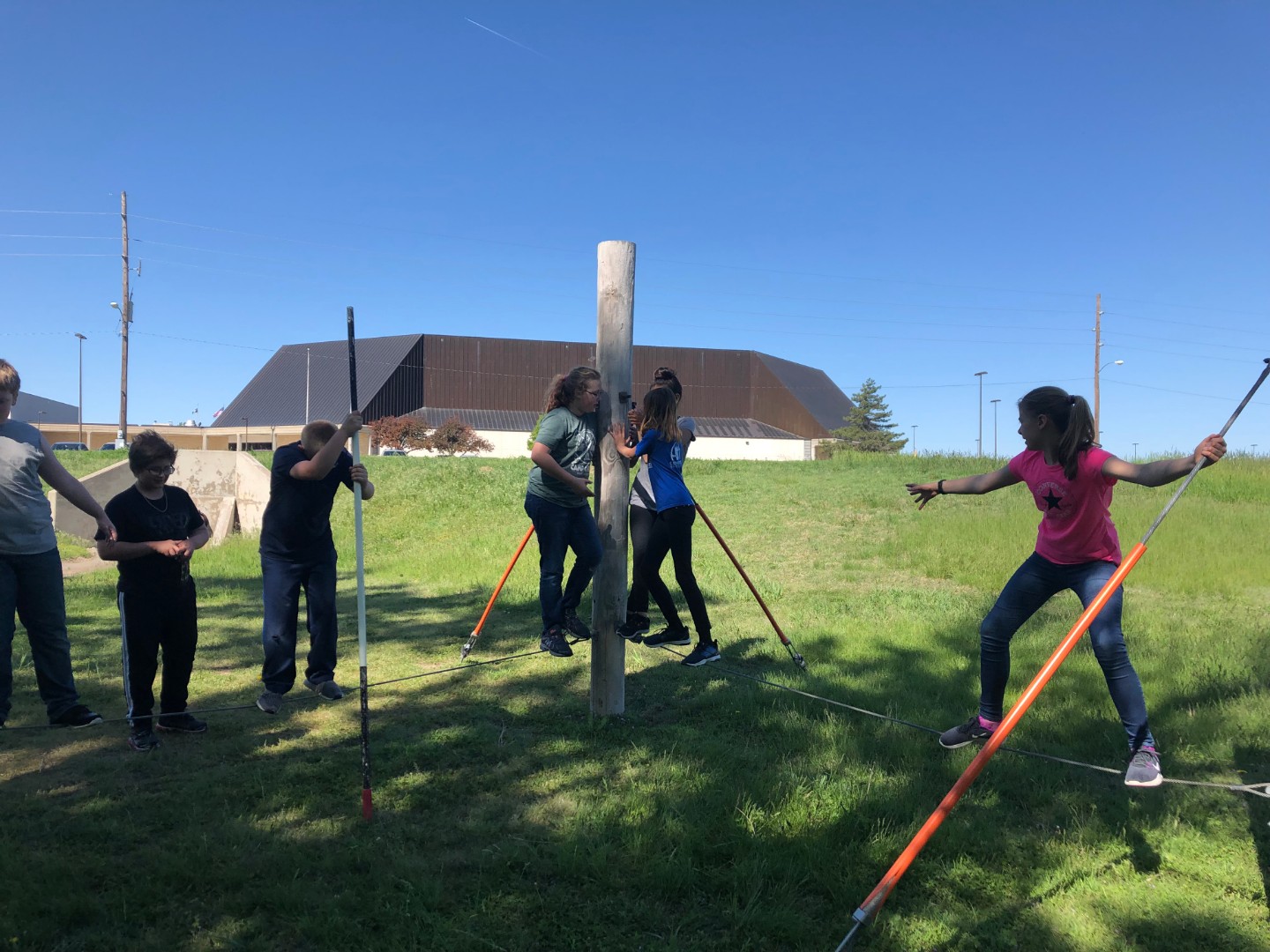 The low elements are best for working on teambuilding, cooperation, communication skills, problem solving and perseverance. The high elements do take more tie and have a more individual focus, but are still great for teambuilding. The high elements are best for focusing on goal setting, growth mindset, perseverance, overcoming fears, support systems, and positive risk-taking.
Feeling daring and craving excitement? Try the Flying Squirrel or the Pamper Pole! (The Squirrel is also team oriented and often ends a day on the course.)
More comfortable with feet firmly on the ground? Then the TP (Telephone Pole) Shuffle and Whale Watch are for you!
Portable equipment, games, and initiatives can also be brought to your building!

The Smoky Hill Adventure Program can be designed to fit your individual needs, budget, and goals. Specific programs are available for staff; individuals with physical, emotional, or mental disabilities (in any combination); at-risk youth; student organizations or teams; corporate groups; and youth groups.
Program goals can include:
Taking opportunities for healthy risk-taking and success
Strengthening communication and conflict resolution skills
Improving problem solving and critical thinking skills
Enhancing self-esteem and self-awareness
Developing trust in oneself and others
Promoting responsibility and leadership
Building cooperation and teamwork
If you have questions, please contact Noalee McDonald-Augustine at 785-621-4414 or NMcDonald@smokyhill.org.