FOSS Kits
You have FOSS kits available to use in your classroom!
What is FOSS?
FOSS is the Full Option Science System, created by curriculum developers at the Lawrence Hall of Science in partnership with Encyclopedia Britannica Educational Corporation and hundreds of educators around the country, supported by the National Science Foundation.
The FOSS program was developed in an atmosphere of urgent need for systemic reform of science education and represents the best interpretation of what a contemporary science program should provide for elementary students. FOSS provides a general exposure to many aspects of the natural world in ways that are cognitively appropriate for children and in an environment that encourages creative and complex thinking in a dynamic social structure.
The kits include a teacher's guide, a teacher's overview video and almost everything you'll need to perform the experiments in the guide. Kits may be checked out for a four-week period.
SHESC Member districts can borrow kits for $25 each.
To schedule kits or ask additional information please contact Judy Stovall at library@smokyhill.org or 785-825-9185.
Please see descriptions below
Kindergarten Modules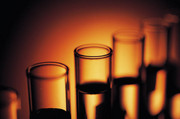 In each of this module's activities, students observe and describe the structure and behavior of an organism and then compare it to one that's similar. Guppies and goldfish, land snails and water snails, small earthworms and large night crawlers, and pillbugs and sowbugs are the organisms investigated.
Students become acquainted with the properties of several types of fabrics and learn one of their important uses by sewing two pieces together. They stain fabrics and try to clean them, observe how certain fabrics repel or absorb water, and dye cloth to change its color.
This module encourages students to focus on paper's properties, to make paper constructions, and to see how paper interacts with water. They complete their scientific investigations by making some paper of their own.
Using real and representational materials, students adopt schoolyard trees, observe tree parts, investigate leaves, and keep scrapbooks. Then comes the special treat: Students plant and grow a tree on the school grounds.
Students take wood apart, put wood together, and sink, nail, and glue it. It's all part of an effort to learn the properties of different kinds of wood: pine, plywood, redwood, particleboard, and basswood.
Grade 1 and 2 Modules
This module involves students in monitoring weather. They use syringes and tubes to discover that air takes up space and builds up pressure when compressed. They also construct devices that use moving air to function, including balloon rockets, kites, and whirligigs.
Students put learning into action with this module, which includes such activities as balancing cardboard shapes and pencils and investigating motion through tops, zoomers, whirlers, wheel and axle systems, and rolling cups.
In this module, students observe and compare the structures and behaviors of insects, darkling beetles, milkweed bugs, wax moths, silk moths, painted lady butterflies, crickets, and ants in different stages of the life cycle. They also witness insect metamorphosis and learn about the diversity of animal life.
This module helps students appreciate the diversity of forms in the plant kingdom. Working in groups, they become familiar with the structures of flowering plants and discover ways to propagate new plants from mature plants.
Throughout the activities in this module, students learn about rocks by sorting, washing, and comparing, and sorting them. They separate mixtures of rocks with screens and then investigate clay and soil. In the end, they do projects that demonstrate how people use earth materials in their daily lives.
This module invites students to investigate the properties of particulate solids (cornmeal, beans, rice) and liquids (water, corn syrup, oil) and compare their behaviors. Among other activities, students examine toothpaste to determine whether it's a solid or a liquid.
Grade 3 and 4 Modules
Earth Materials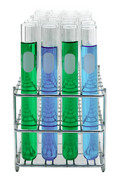 The activities of this module encourage students to research and identify the characteristics of rocks and minerals. Students get practice with the tools and methods geologists use to determine the minerals inside rocks, and they learn techniques for identifying several specific rocks and minerals, including calcite, quartz, and granite.
With this module, students discover how bones, joints, and muscles work together. They build model skeleton parts, study their stimulus/response systems, and see what it's like to perform routine tasks with certain joints immobilized. Integrated multimedia materials explain how we use food, air, and our senses.
This module's four activities introduce students to rubbing, carbon printing, chromatography, and mirror imagery - key science techniques for making the invisible visible. In the end, students will be inventing ways to extend these techniques.
This unit's activities - which integrate doing and viewing - teach magnetism, electricity, and electromagnetism. Students will build a telegraph, develop a code, and use their inventions for classroom communication.
This module awakens students to the importance of measurement in determining how far, how long, how high, how much, and how many. Using such tools as a meter tape and a balance, students also learn about the metric system. The module serves as the FOSS tool kit, which students need to perform the activities in all the other grade 3-6 modules.
This module helps students learn that sound originates from a vibrating source; that individual sounds can be discriminated and matched; that sound is energy that can travel through solids, liquids, and gases; that the pitch of a sound is related to the physical properties of the sound source; and more.
As they grow seeds in a hydroponic garden and observe the structures and behaviors of crayfish, students start to learn important ideas from this module: that plants and animals are living organisms; that they have observable life cycles; and that they reproduce their own kind.
In this module, students perform activities and view videos that look into an all-important substance: water. Students observe water as a liquid and a solid, investigate the phenomena of evaporation and condensation, and more.
Grade 5 and 6 Modules
Barley, bugs, beetles, and brine shrimp... these are just a few of the living organisms that students work with in this unit, whose activities introduce basic concepts of environmental biology.
The activities in this module require students to analyze common foods for fats, sugars, and acids. "Free Lunch," the fourth and final activity, asks students to identify 20 lunch foods by their ingredients alone and plan lunch menus based on a proper balance of carbohydrates, proteins, and fats.
This module illustrates how forces of nature shape the earth's surface. Students practice the science of cartography, making maps of their school yard and creating topographic maps of Mt. Shasta and other areas of the United States.
Understanding simple machines and what they reveal about the relationships between effort and the work produced is essential to understanding complex ones. Students will grasp that idea through the activities of this module, which encourages them to create and operate two simple labor savers: levers and pulleys.
This module helps students learn fundamental ideas of chemistry: mixture, solution, concentration, saturation, and reaction.
In this module, students learn that scientific knowledge is not just accumulated, it is also applied, helping people in many ways. The activities encourage students to use creative thinking and problem-solving skills to build working models, including a model of a device that they can hear but cannot see.
The sun gives off energy - but can we tap it for fuel? With this module of activities students find out for themselves. They see how differences in the size and position of shadows reflect the relative position of the sun and later assemble model houses and try to heat them with solar energy.
This module introduces the controlled experiment. Students identify and control variables in experiments involving a swinging pendulum, a floating "paper cup" boat, a flying windup airplane, and a mini-catapult. The activities reveal that relationships between things always involve interactions, dependencies, and cause-and-effect events.
Grade 7 and 8 Modules
This module emphasizes the use of knowledge and evidence to construct explanations for the relationship between structure and function in the human sensory and nervous system. Students investigate how the brain and senses acquire, interpret, and respond to information. An emphasis on vision and touch leads to investigations of the structure and function of the sensory organs and the brain itself. Images (MRI and EEG) are used to reveal brain anatomy and activity. Students also explore learning, memory, and sensory dysfunction.
This module emphasizes the use of knowledge and evidence to construct explanations for the structures and motions of objects in the Solar System. Students study the Earth as a celestial object before progressing to lunar science and lunar exploration. They then move on to the Solar System and the objects that exist and move within the system. Activities explore the origin of the Moon, celestial motions, Moon phases, lunar geology, cratering processes, imaging technologies scaling and space exploration.
This module emphasizes the use of knowledge and evidence to construct explanations about the processes and systems that have operated over geological time. Students investigate sedimentary rocks and fossils from the Grand Canyon to discover clues that reveal Earth's history. They study the processes that create sedimentary, igneous and metamorphic rocks and organize their observations and inferences into the Rock Cycle. Students use the knowledge and data gained from observing rocks to make inferences about organisms, environments, and events that occurred over Earth's history.