Managing the Stress of the Holidays
For some, November and December bring the thrill of family, tradition, and turkey. For others, the Holiday season brings…STRESS! Since we have all been experiencing added stress this school year it is imperative that we are prepared for the stress that can accompany this time of the year. Here are some tips to alleviate stress this Holiday season.
Simplify.
Sometimes less is more. Focus on the things that you can control and that offer the most "bang for your buck".
Don't go Pinterest crazy.
Stop comparing yourself to others. Those reindeer shaped appetizers are precious, but cut yourself a break. Don't measure your classroom decorations, holiday parties, or celebrations at home to something you see on Pinterest, or any other site for that matter.
Get into the Holiday spirit.
Sing a Christmas carol, indulge in a holiday treat, and wear those reindeer antlers in public… you deserve some fun!
Do a good deed.
Often times the best way to feel better is to do something for someone else. Buy a surprise gift for a special co-worker, bring some cookies for the teacher lounge, or scrape the ice off your neighbor's windshield one morning. Finding a way to serve others can serve to make us feel great!
Learn to say "No"!
Most of us are already spreading ourselves pretty thin even before the Holidays hit us. The added pressure to go to the parties, bake the cookies, and make the "It's a Wonderful Life" memories can add even more stress. It's o.k. to say "no". Stay at home, cuddle up by the fire with loved ones, and watch a Hallmark Christmas movie.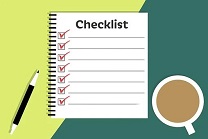 Students and Holiday Stress
The Holidays are not a carefree and joyous time for all of our students. For some it means stressful situations with family or missing family, shortages of food, and lack of money meaning no presents under the tree. According to Ruby Payne, it is important to be sensitive to these realities for our students and refrain from asking questions or making assignments based upon the assumption that the holidays are a great, trouble-free time for all. What can you do to help prepare students who might experience stress during the Holidays?
Stick to Routines.
Students thrive on routines. It's o.k. to still have the party and the fun, just try to limit the amount of times that you are shifting from your regular routine. Remember, for the next couple of weeks students will have their regular school routines disrupted by fall and winter breaks.
Create fun moments.
Create more opportunities for brain breaks, 1-3 minutes a couple different times throughout the day can be very powerful.
Frequent check-ins with students.
Try to spend extra time each day with these students just chatting and letting them know you care. Offer them opportunities to see the counselor or school psychologist if they want some extra support.
Share mindfulness and stress reduction techniques.
Give students a "chill" pass that lets them take a break when needed. Breathing exercises, stretching, and exercise opportunities can help reduce stress.
Resource Links: