CHARACTER COUNTS! Provides Opportunity for SEL Development in Schools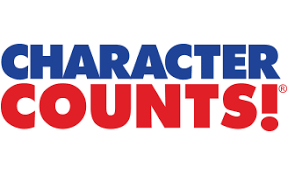 Thanks to an agreement with the CHARACTER COUNTS!® program, SHESC is now able to refer schools to discounted services in Social Emotional Learning (SEL), character development, and academic performance.
Housed by The Robert D. and Billie Ray Center at Drake University in Iowa, the program offers high-quality curriculum, custom professional development, and the CHARACTER COUNTS!® Culture of Excellence and Ethics Assessment (CEEA).
This assessment looks at the status quo of student learning and teaching practices (as they effect SEL and related issues) as well as providing consultation to improve these considerations year-over-year.
Established in 1992, today CHARACTER COUNTS!® serves millions of children and their families across hundreds of member organizations. Initially, the program focused on the "Six Pillars of Character" at the foundation of ethical behavior: trustworthiness, respect, responsibility, fairness, caring, and citizenship.
Today, they have expanded into a comprehensive student development program, that also encompasses SEL and academic achievement.
To learn more about the program, contact Noalee McDonald-Augustine, SHESC Consultant, at nmcdonald@smokyhill.org. For pricing information, contact Chris Moddelmog, SHESC Executive Director, at cmoddelmog@smokyhill.org.
More information is also available on the program's website at www.charactercounts.org.
Watch how CHARACTER COUNTS!® has helped improve education in one Texas school