Spring 2020 Workshops
SHESC has scheduled its workshops and events for Spring 2020.
The workshops and events are listed on the SHESC Calendar which is available HERE.
To see a complete description of the workshop and additional details, click the workshop title on the calendar.
Contact register@smokyhill.org for questions about workshops, registration, and college credit.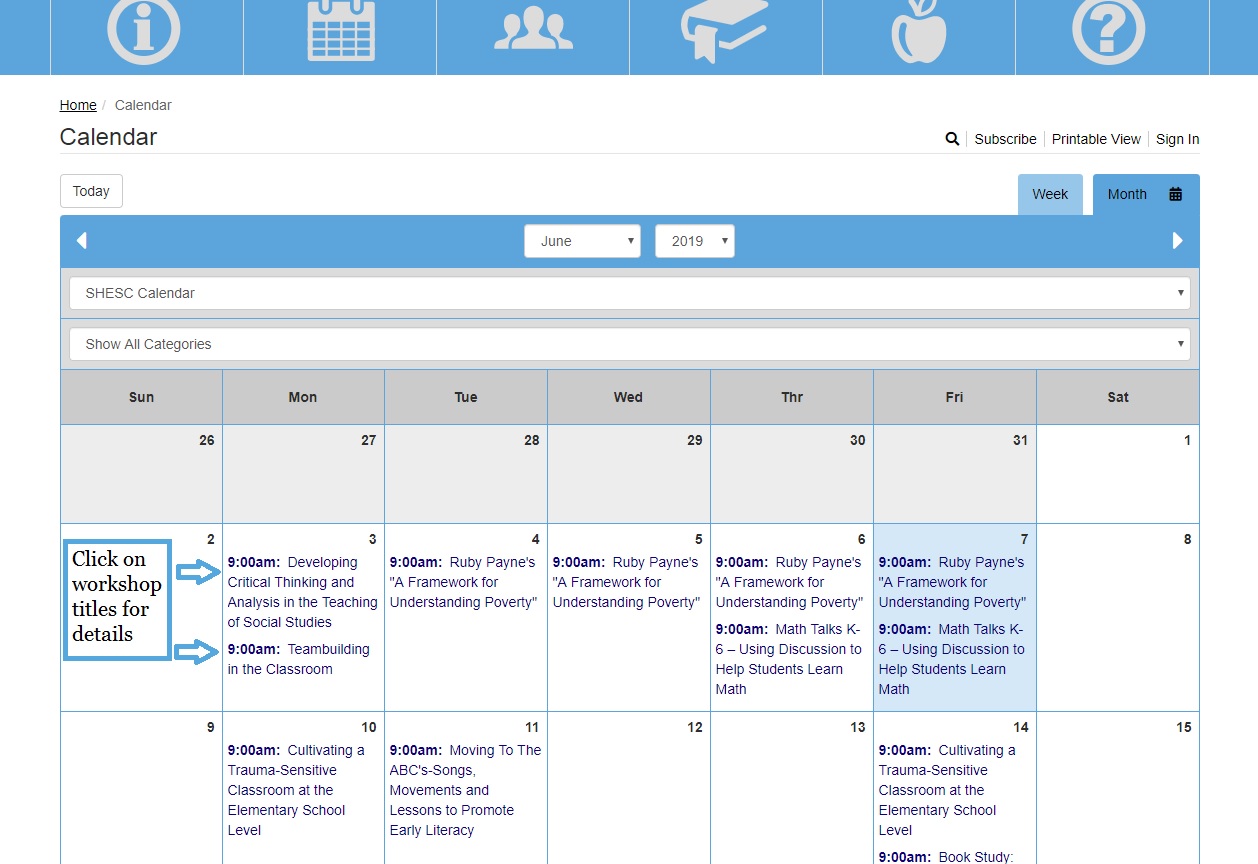 Complete workshop and event descriptions and additional details can be copied from the calendar if necessary for completing paperwork and registration information.