Partnership with Salina Code Academy Opens Coding and Computer Classes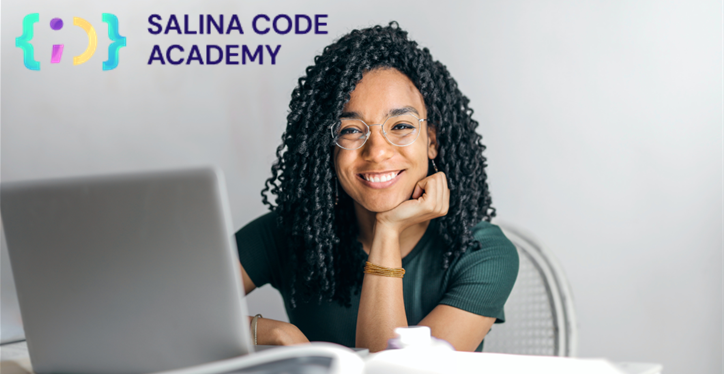 Computer coding is at the foundation of modern technology - not only for computers and smartphones, but also in cars, refrigerators, water heaters, and thousands of other everyday products. It's also critical to services such as banking, healthcare, and social media. Coding, which is also called software programming or computer programming, is the process of using a language computers can understand to give them instructions for a task.
Smoky Hill Education Service Center and Salina Code Academy are partnering to offer coding and computer science courses for the spring 2022 semester!
Why offer coding classes through Salina Code Academy?
Coding teaches children and youth to excel in math, science, reading, writing, and critical thinking!
Learning programming also builds soft skills such as creativity, confidence, focus, resilience, and communication.
SCA offers curriculum based on Google CSFirst and CodeHS, which aligns with Kansas Computer Science standards for grades 3 through 12.
Courses are taught by computer science professionals who are approved to teach in Kansas.
Current courses include: HTML, CSS, JavaScript, Scratch, game design, web design, app design, Tynker, Code.org.
SCA is planning to expand into advanced game and web development courses, as well as adult career development.
Pricing is available for individual students or an entire class.
For more information, please contact Chris Moddelmog at 785-825-9185.