Co-Founder of Rachel's Challenge Shares Daughter's Message of Compassion
It is not an easy message. It is not supposed to be.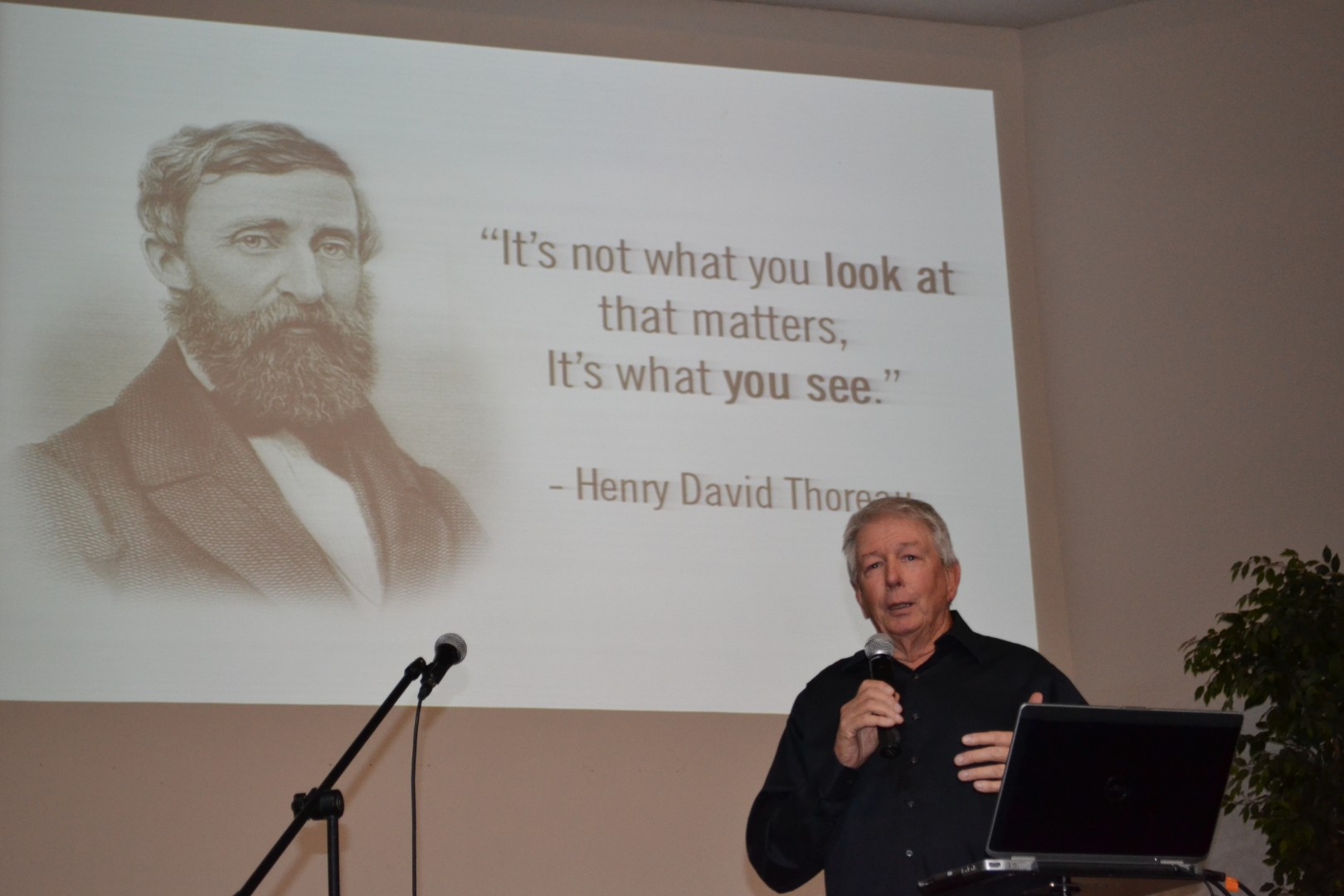 Darrell Scott, co-founder of Rachel's Challenge, clearly shared his daughter's message of courageous compassion to a group of about 70 on Monday, October 14, in Salina.
"We don't call it 'Rachel's Suggestion,'" he said. "A challenge requires something of you."
Rachel Joy Scott was the first person killed in the Columbine tragedy 20 years ago, and her school essays, personal poetry, journals and real-life examples were the inspiration for Rachel's Challenge.
"I'm thrilled that my daughter didn't die when her physical body died, but that her influence has lived on – now 20 years after her death – and is still reaching and impacting millions of people," he said. "As a parent, I couldn't be more proud of her as an example of kindness and compassion that goes all over the world."
Out of tragedy and grief, Scott took inspiration from his daughter and helped to create and run the Rachel's Challenge organization. He related stories of a time that Rachel made a new student feel included when others rejected her and a moment when she bravely inserted herself between bullies and their intended victim.
Since its inception, Rachel's Challenge has reached more than 25 million people, prevented at least eight planned school shootings and averted more than 500 potential suicide deaths.
Scott said it is an organization defined by advocating for compassion, rather than focusing on being against negativity.
"We are not an anti-bullying program," he said. "We are a pro-kindness program."
As he spoke to the conference of educators, mental health professionals and other community leaders, Scott said that more security is not sufficient to prevent school violence.
"We've worked so hard on hardening the target," he said. "Now finally the pendulum has started swinging back toward softening the heart."
Changing the culture to emphasize kindness and understanding is a lesson everyone needs to learn today, Scott said.
"We need to return to civility," he said. "We need to return to kindness and compassion."
Smoky Hill Education Service Center, the Dane G. Hansen Foundation and STOPit Solutions co-sponsored the event at the Webster Conference Center.
Lisa Gehring, Superintendent of Schools for USD 270 Plainville, brought her entire faculty to the event to hear Scott.
"Darrell has such a powerful message about connecting with students and building relationships with them," she said. "I'm just so thankful to have this opportunity. I appreciate working with Smoky Hill Education Service Center to be able to bring this to our faculty today."
The event on Monday was one more link in a chain that started with a sentence Rachel Scott wrote in a school essay, not long before her death.
"If one person will go out of their way to show compassion," she wrote, "It will start a chain reaction of kindness."