SHESC COVID-19 Response Updates and Continuous Learning Resources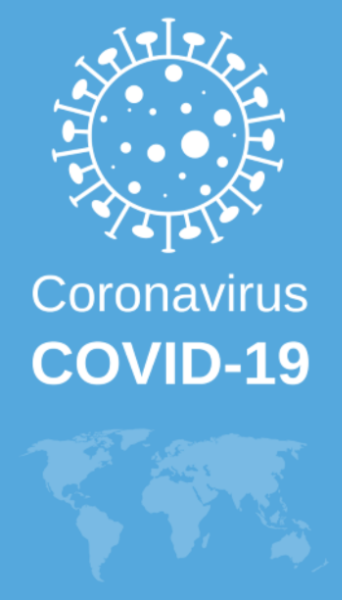 UPDATE ON JULY EVENTS
At Smoky Hill Education Service Center, health and safety are our foremost concern, while we continue to offer services, help and guidance in the most consistent way possible.

Following the recommendations of the Centers for Disease Control, Kansas Department of Health and Environment, and the Kansas State Department of Education, we have moved all workshops and events scheduled at SHESC locations to online-only "virtual" offerings, through July 21.

All SHESC buildings will remain closed to the public through July 24.

Please note we may make additional changes to delivery methods later on. Follow us on social media and watch these emails for timely updates.

Thank you for your understanding and patience as we continue to serve and support your needs.
Upcoming Workshops in July Through
Online Delivery
Upcoming Workshops in July and August Through
In-Person Delivery
---
The landscape of education in Kansas has been profoundly reshaped as state leaders work to prevent the spread of the COVID-19 virus.
During these unprecedented times, Smoky Hill Education Service Center is here to provide support and guidance, while still protecting the health of SHESC employees and those at our member institutions.
SHESC administration has already made the following changes, based on recommendations from the Kansas Department of Health and Environment, the Kansas State Department of Education, and the Centers for Disease Control:
· Offices are closed to non-employees, but staff can still help via phone, email or videoconferencing.
· SHESC travel has been restricted.
· Inservice training, workshops, and events are still available for professional development, but are exclusively online until further notice.
· All Superintendents' Advisory Council (SAC) meetings will be held every Thursday at 10:00 a.m. via Zoom.
Also of note is how COVID-19 is affecting our volume purchasing program. Efforts to prevent the spread of the novel coronavirus are resulting in supply-chain issues across the economy and are also affecting some orders placed through Smoky Hill Education Service Center.
As of the end of March, suppliers have informed SHESC that item stocks are generally available and delivery is not delayed. However, custodial supplies, sanitizers and disinfectants, and personal protective equipment are mostly in short supply or unavailable. For urgent needs, please contact Adam Pracht, Volume Purchasing Coordinator, at vp@smokyhill.org or 785-825-9185. He will do everything possible to meet requests.
BREAKING UPDATE: While supplies last, the volume purchasing program can supply orders of KN95 respirator masks - imported China-certified protective masks that are the performance equivalent of N95 masks, which are experiencing unprecedented demand. Visit go.smokyhill.org/KN95 for more information and to download the order form for the masks.
Pracht is also providing timely updates and information on item availability and delivery via the Benchmark email platform. Sign up to receive these volume purchasing emails at go.smokyhill.org/VPNews.
To help educators at this difficult time of change, we are also providing the links below. Connect with ways SHESC can support continuous learning, find resources from the Kansas State Department of Education, and reach COVID-19 prevention and general information from trusted sources.
SHESC Assistance Resources:
SECD Virtual Application Group: Join a discussion group led by Noalee McDonald-Augustine, Smoky Hills Education Service Center Consultant, on integrating Social Emotional, and Character Development structures in a Continuous Learning environment. This group will meet initially on April 9, 2020. At that time, the group will determine regular online meeting dates and times. Register at the link to participate FOR FREE in the group.
Thoughts on Continuous Learning: Weekly Reflection Questions: (Updated May 7, 2020 - Final set for end of 2019-2020 school year) An SHESC-exclusive resource with key questions to help direct and focus the Continuous Learning process.
(Archived reflection questions from previous weeks: Week 1, Week 2, Week 3, Week 4, Week 5)
Educator resources (Curated list of more than 125 – and growing! – free and discounted resources for educators, many of which are useful in distance and virtual learning. SHESC will be adding to this list in the coming days and weeks).
Volume Purchasing (Including many supplies. Visit the page for updates on any delays, shortages, or out-of-stock items).
Social, Emotional and Character Development
(Also see Noalee McDonald-Augustine's column on SECD during COVID-19 building closures in the April 2020 newsletter)
(SHESC partner Method Test Prep is offering free daily ACT or SAT "mini-lessons" on Facebook Live.)
High School Virtual Diploma completion (Smoky Hill Learning Center)
Learn360 online multimedia resources
Fast ForWord literacy products
Rosetta Stone foreign language program
Kansas Continuous Learning Resources:
Main KSDE Continuous Learning Page (Including links to the task force's guidance document, implementation guide, and waiver application document).
Continuous Learning News Release and FAQ
KSDE Continuous Learning Recommended Resources (A dynamic listing of resources that can support continuous learning. KSDE will continue to add to it from educator suggestions across the state during school building closures).
SECD and Social Emotional Learning Resources
COVID-19 Prevention and Information:
Centers for Disease Control and Prevention – Schools and Child Care Resources (Including guidance for schools and programs, FAQ, cleaning and disinfection recommendations, tips for parents, checklists, and principles and information for talking with children about COVID-19)
Kansas Department of Health and Environment – COVID-19 Resources
World Health Organization – COVID-19 (Includes global news, guidance and educational resources)