"SHESC Messenger": Start of December 2020

Start of December 2020
---
---
COVID-19 Concerns Lead Legislative Forum Discussion Topics

A change in venue provided a hint that effects of the novel coronavirus would dominate discussion at the 31st annual Legislative Forum.

As a precaution to prevent the rising spread of COVID-19 in the area, Smoky Hill Education Service Center moved the forum – which is usually an in-person luncheon for educators and state legislators – to an online event on November 12.

Chris Moddelmog, SHESC Executive Director, said this was the first time SHESC held the forum as a virtual event.

"I think it's safe to say 2020 is unlike any year we've ever experienced before; probably it's outside anything we could have imagined," Moddelmog said, "But even with the upheaval we've seen, I think we can safely say a couple of things – first of all, the people who are participating today value education and, second, that education plays a critical role in the future of Kansas."

More than 50 participants joined the forum on Thursday, including state legislators, SHESC staff, district administrators, and state and locals board members from across the region. An annual tradition since SHESC's founding, the forum gives educators an opportunity to communicate directly with government leaders and for those leaders to learn more about current concerns in the realm of education.

Nine current and newly elected state officials participated, as follows: Sen. Tom Hawk, D-District 22; Rep. Sydney Carlin, D-District 66; Rep. Elect Clarke Sanders, R-District 69; Rep. Stephen Owens, R-District 74; Rep. Elect Lisa Moser, R-District 106; Rep. Steven Johnson, R-District 108; Rep. Ken Rahjes, R-District 110; Rep. Barbara Wasinger, R-District 111; and Rep. Elect Jim Minnix, R-District 118.

At the start of the forum, legislators acknowledged the difficulties of choosing the right actions to address COVID-19, as well as the pressure schools and districts are facing from conflicting viewpoints.

Sen. Tom Hawk said that as a baseline, educators should model the precautions and behavior that health experts recommend, particularly wearing face masks.

"I want to keep in mind what's best for kids," Sen. Hawk said, "But that's hard to know because if we don't take care of the adults, we won't have adults to teach the kids and take care of them."

Both legislators and educators at the forum said that the main struggle is between having students learn remotely from home or adapting to safely hold in-person classes.

While learning from home reduces the overall risk of COVID-19 spread, educators mentioned problems, including a lack of broadband internet in rural areas, a notable increase in cases of child abuse, both educators and students struggling with their mental health, and students falling behind in their educational progress.

In-person classes, meanwhile, tend to have better educational outcomes, improve students' social and emotional health, and allow adults to return to work and start reopening the economy.

However, educators at the forum expressed concern that schools could become a vector for spread of the virus – even though anecdotally the virus seems to spread more often from exposure outside of school. They also communicated the struggles they were having in finding substitutes and in meeting minimum hour requirements for class time.

Chris Vignery, USD 239 North Ottawa County Superintendent, mentioned in the forum's chat window that COVID-19 has revealed and intensified problems that schools were already dealing with before the pandemic.

"North Ottawa County Schools are also using administration, counselors, and – yes – the superintendent to substitute," he said. "There is a shortage and has been a shortage before COVID."

Roger Stumpf, USD 306 Southeast of Saline Superintendent, also chimed in via the chat window, saying that he supports local control and decision making but that many school districts are frustrated by the expectations placed on them.

"In many ways it feels like schools are bearing the majority of the load for controlling spread," he said. "We are masking and limiting access, but too few people in the general population are sharing this responsibility. Our school is doing great, but our county is blowing up."

Rep. Ken Rahjes encouraged patience during such a difficult time.

"I know we're looking for easy answers, and there haven't been easy answers," he said. "I think the biggest thing is we need to keep a positive attitude and deal with the facts, but don't try to create such a frenzy."

In the forum, educators also called on the legislators to prioritize education funding, even as the state is projecting an overall 2020 budget shortfall, albeit a much smaller one than the more than $1 billion originally anticipated in March and April as shutdowns closed off large segments of the state economy.

In particular, educators mentioned that school mental health services were in desperate need of additional support, as do special education programs. Under state statute, school districts should only pay about 8% of excess special education costs locally, but some districts are covering more than 20% of the excess cost.

One of the more divisive issues discussed at the forum was whether any public funding should go to school vouchers, which could be used by families to offset the cost of private school tuition. The two Democrats on the forum were essentially against the idea.

"In my opinion," said Rep. Sydney Carlin, "Vouchers should not be allowed to take kids out of the public school into the private."

The Republicans who spoke on the question, however, were generally open to considering the idea of some form of voucher program. Rep. Stephen Owens said it came down to what was best for particular students.

"I think that we always have to have an open mind to making sure that our children get the best education that is available to them," he said. "I leave all options on the table for consideration and for contemplation. That doesn't mean that action will ever occur on them, but I am always open and willing to learn on this."

The final question of the day was on the subject of political cooperation and reaching across party divides in the Kansas Congress, even as nationally Democrats and Republicans remain deeply split. Politicians on both sides struck an optimistic note about the situation in the state.

Sen. Tom Hawk invited all the politicians in attendance to join the bipartisan Civility Caucus in Topeka. He said some of his best friends in the legislature are completely opposite him on certain policy positions.

"It's easy to get kind of hopeless when you look at the national scene and wonder: Will human beings in our country ever be able to get along again?" he said. "It's not that we come together to agree on things; we come together to see how well we can work together."

Rep. Steven Johnson, who is already on the Civility Caucus, thanked Sen. Hawk for the mention.

"I want Kansas to grow, and that means I need more of everybody," he said. "I need more great teachers. I need more great businesspeople. I think working together, we can get there. Kansas traditionally has been pragmatic in working together."

Rep. Sydney Carlin added that even as she was concerned about national divisions, she was also thrilled to see the historically record-breaking voting turnout and heartened by civility at the state level.

"If you don't disagree, then you can't get to the middle," she said. "That's how good policy is made – agreeably disagreeing."

Moddelmog closed out the forum by thanking all the participants.

"Without question, we've got challenges – COVID-19 is only one of those," he said, "But I'm confident – as people have demonstrated here – that we have the right people working together who can lead us through these challenges. Education has always been one of Kansas's greatest strengths, and our educators, students, and community leaders are showing us every day right now during this pandemic just how strong and resilient they are."

For those who want to hear the full discussion during the forum, the audio is posted on YouTube and available at go.smokyhill.org/legislative-forum.
Distance-Learning Lessons and Activities for the Winter Holidays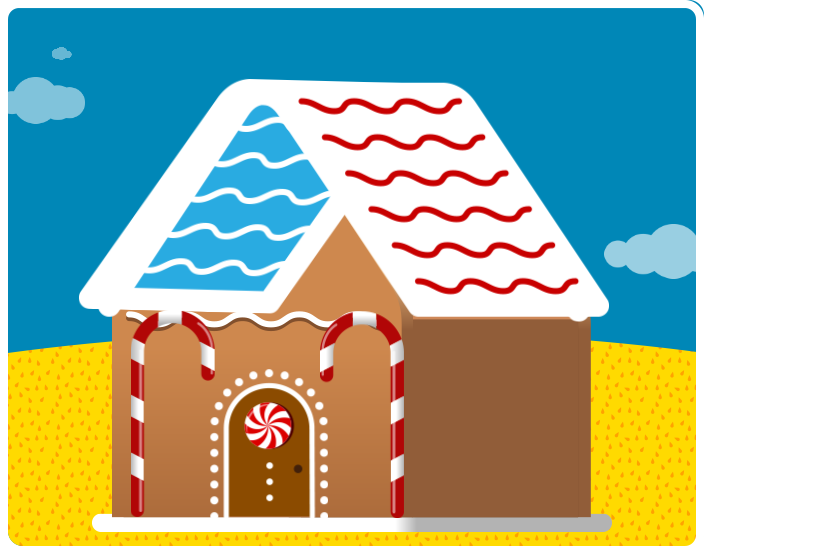 December is nearly here, which means teachers are looking for ways to make lesson plans and line up class activities related to the multitude of winter holidays, all while still needing to work around potential or active building closures.
These are excellent holiday resources, with a focus on free items and ones that work well for online learning:
If you find you're needing more "virtual" options (perhaps for the long term after COVID-19 is under control and education looks more traditional again) take a look at our online resources, including:
Volume Purchasing: Join the mailing list!

Regardless of your role within education, you almost certainly need supplies.

If by some chance you don't personally need supplies, you certainly have co-workers, supervisors, or employees who need them and should know what's available.

If you, or people you know, are not currently on the volume purchasing email list, you are missing out on receiving critical updates when prices change (or drop!). You also aren't receiving the most current printable pdf catalogs, sent straight to your inbox!

To get on the volume purchasing mailing list, simply fill out the form at right. It takes just seconds to complete and could save you hundreds - or even thousands - of dollars on daily purchases including:

Office supplies
Art supplies
Technology
Cafeteria food
Scientific supply
Card stock and copy paper
Custodial supplies
Furnace filters
Light bulbs

Also, remember that we have expanded our available items to help fight the spread of COVID-19, including MERV 13 filters, new items in the School Specialty catalog, and a temporary catalog filled only with items to address virus spread to make sure every gap is filled.

Prices on cafeteria supplies and lumber will be changing on January 1, 2021. Now is the time to place orders with the current locked-in prices.
Featured PD: "Project-Based Learning for Remote and Hybrid"

Schools that have gone to remote learning or that are using a hybrid model of both in-person and online classes don't have to give up on the innovation and engagement that Project-Based Learning offers.

John Girodat, SHESC Education Consultant, will hold a variation on his "Project-Based Learning" workshop 3:30 to 5:30 p.m. on Tuesday, January 19, with a refocusing on the important need for quality remote learning.

PBL for remote and hybrid learning will introduce you to the seven essential elements of Project-Based Learning and how to add these elements to your instructional model to make remote or hybrid learning more effective. Project-based learning lends itself to remote and small-group learning by emphasizing critique and feedback, encouraging reflection, and making learning products that are designed to be shared with others. Even if you know nothing about PBL, this workshop gives you tools to make your remote and hybrid models more engaging and effective.

Register at go.smokyhill.org/pbl-remote-hybrid and be sure that you consider all the upcoming professional development opportunities at: go.smokyhill.org/register!
Teaching Information Literacy Helps Next Generation Think Critically About Truth
Education today happens in a world where the lines between truth, half-truth, and flat-out lies are becoming increasingly blurry. Despite the dangers, a federal study of students who use the internet found that less than 10% always checked the accuracy of online information that they read.
It has become critical, then, to teach students how to use reason - instead of emotion - to evaluate information, think critically about sources, and make reasonable decisions about who and what to believe.
This subject area, called "information literacy," is closely related to the subject of "digital citizenship," which is the ability to participate in the online marketplace of ideas and sort out fact from fiction.
To help educators teach this important subject, we've assembled the following activities, lesson plans and other resources:
These are over-the-top, fun "hoax" sites that are designed to help students evaluate information and the reliability of sources, as well as seeing how sometimes even technically factual information can be twisted to deceive:
Planning Around COVID-19 for a Healthy and Safe Holiday

With Thanksgiving coming this Thursday and COVID-19 spread rising, there are a lot of questions about whether (and how) gatherings will be safe.

We assembled these valuable resources to help you make educated choices:

1) Centers for Disease Control and Prevention - Celebrating Thanksgiving: The CDC's most recent recommendations in this article emphasize that "the safest way to celebrate Thanksgiving is to celebrate at home with the people you live with."

For those who are considering traveling, attending a gathering, or hosting a gathering, the CDC is discouraging these choices, but also providing a number of best practices to reduce the risk, as well as a number of questions to help evaluate the risk.

2) CovidActNow: Gives real-time ratings of risk by state and by county, based on five factors: Daily new cases per 100K, infection rate, positive test rate, ICU capacity, and tracers hired.

3) COVID-19 Event Risk Assessment Planning Tool: From Georgia Tech, shows the risk of at least one COVID-19 infected individual being present at a gathering of a given size, down to the county level.

4) A College Student Is Coming Home. Should The Whole Family Wear Masks?: From NPR, a story covering planning and best practices for college students considering returning home for Thanksgiving.

You can also reduce the risk by practicing social distancing, washing your hands, gathering outside, and wearing a face mask.

Our volume purchasing program has a variety of PPE available for any education, government, or other non-profit at go.smokyhill.org/vp.