"SHESC Messenger": Start of January 2021

Start of January 2021
---
---
Registration Now Open! Inspiring Educators Virtual Conference

Join Smoky Hill Education Service Center and educators from across the state and nation for the Inspiring Educators Virtual Conference – Shaping the Classrooms of Tomorrow on February 15, 2021. Teachers and education leaders will assemble via Zoom to address real issues in education by networking, discussing education trends, and reflecting on personal practice.

This year's conference will feature more than 30 sessions provided by education experts, focusing on:

Transforming Learning in the Content Areas

Innovating Ideas in Education

Empowering Teaching and Learning

Implementing STEAM

Promoting Well-Being

The goal is to provide some much-needed support to educators, but also to begin thinking about changing the trajectory of education. We will offer the sessions live via Zoom and will have the recorded versions available for conference participants to view after the conference has completed. This added element allows attendees to view all conference sessions either live or on-demand through March 31, 2021. We look forward to a fantastic day of collaboration and learning!

Date: February 15, 2021

Location: Virtual

Time: 8:00 a.m. to 4:30 p.m. (Hour-long sessions offered throughout the day.)

Pricing: $50 per person – Charter and Associate Members

$65 per person – Non-Member

Discount Pricing (Register before February 1, 2021):

$40 per person – Charter and Associate Members

$55 per person – Non-Member

Registration: link.smokyhill.org/inspiringedvirtualconference

#InspiringEdVirtualConference

Contact Melissa Fast at melissafast@smokyhill.org with questions about the conference.
Volume Purchasing: Prepare with Winter Supplies and Resources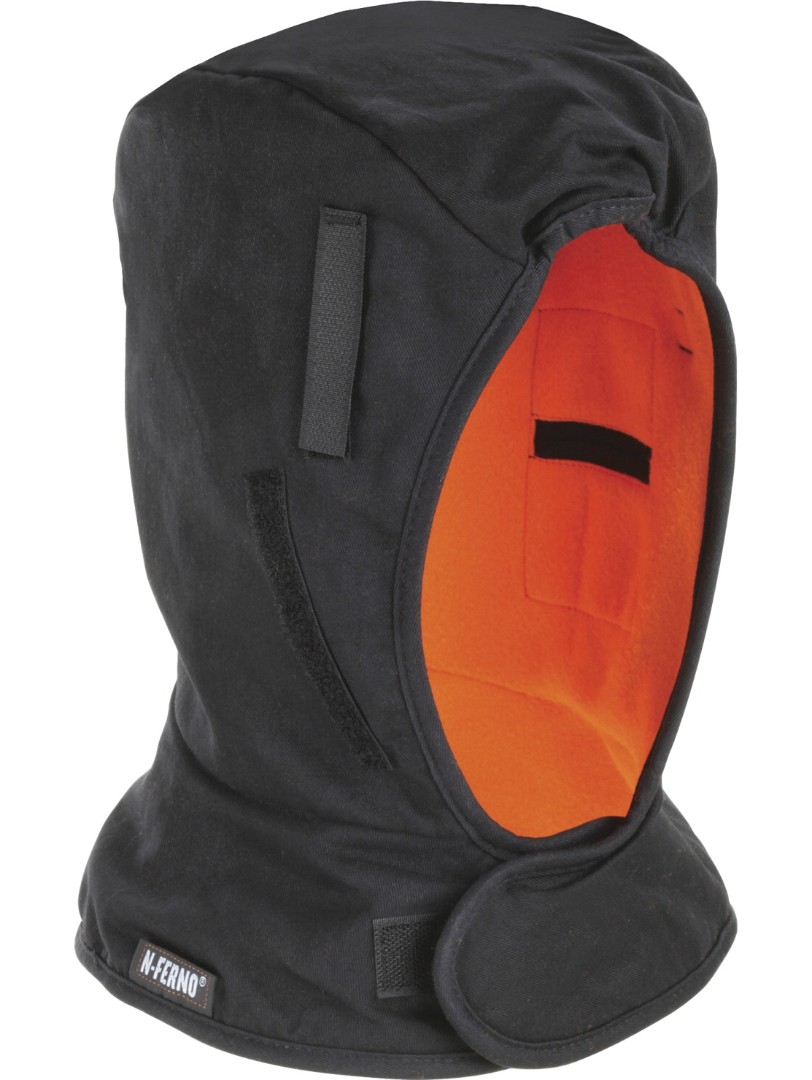 Winter weather is coming, so let the Volume Purchasing program at Smoky Hill ESC help you prepare!
Here are just a few of the items related to the change in seasons that we can help you save money on:
Road Runner ice melter blend (50 lb. bag): $11.09
KN-95 protective face masks (box of 20): $39.59
"The Snowy Day" by Ezra Jack Keats: $4.99 (Clearance!)
"Brian's Winter" by Gary Paulsen (group pack of six): $40.19
Ergodyne N-Ferno 2-Layer winter hood liner (with pockets for warming packs): $13.39 (Pictured)
Contact vp@smokyhill.org to sign up today!
Take Your CTE Program to the Next Level by Joining One (or More!) of These Upcoming CTE Opportunities!

CTE Data Management (Virtual)
January 12
9:00 a.m. - 12:00 p.m.

Learn how to navigate the world of CTE data collection and reporting. During this workshop, Joni Clark-Leiker of JCL Consulting will guide you through the different KSDE reporting platforms and assist you in making sure your district is correctly reporting all necessary data. She will cover data that is submitted in KIDS, the Principal's Building Report, KCCMS, the CPPSA, and the Student Data Management System. Ongoing support from January to May will be offered through a monthly professional learning network hosted by SHESC. Districts are encouraged to enroll anyone who submits data that affects CTE programs, uses that data, or both. Smoky Hill Perkins Consortium member districts may enroll unlimited participants at no cost.

Register at link.smokyhill.org/cte-data

End-of-Pathway Assessments, Credentials and Certifications (Virtual)

January 15

9:00 a.m. - 12:00 p.m.

Help your students leave high school with employable skills and improve your district's postsecondary success rate by providing opportunities for students to complete end-of-Pathway assessments and industry-recognized credentials and certifications. This workshop will explain the options available for different Pathways, where to access the assessments, and what students can expect when taking one of these assessments, as well as how to correctly report the results to KSDE. Participants will receive an electronic resource with links for all assessments, credentials and certifications, as well as updates as needed.

Register at link.smokyhill.org/cte-certifications

CTE and SPED Collaboration (Virtual)
February 2
12:30 - 3:30 p.m.

Educators and administrators from CTE and SPED will come together to discuss strengthening collaboration between the two groups.

The goal is to provide quality CTE opportunities to SPED students to increase their development of employability skills.

An optional Professional Learning Network is available to provide ongoing discussion, collaboration and support for implementation.

The group will meet six times from February to May.

Register at link.smokyhill.org/cte-sped

Developing a Work-Based Learning Model (Virtual)
March 2
9:00 a.m. - 12:00 p.m.

Learn how to develop a comprehensive model for work-based learning from kindergarten through 12th grade. Discover the many ways to incorporate work-based learning besides internships. We will hear from other districts that have implemented successful work-based learning programs, learn from KSDE representatives about necessary documentation, discover how to develop relationships in the community to provide work-based learning resources for your students, and more!

Register at link.smokyhill.org/cte-wbl
Virtual CTE Conference Will Extend Throughout All of February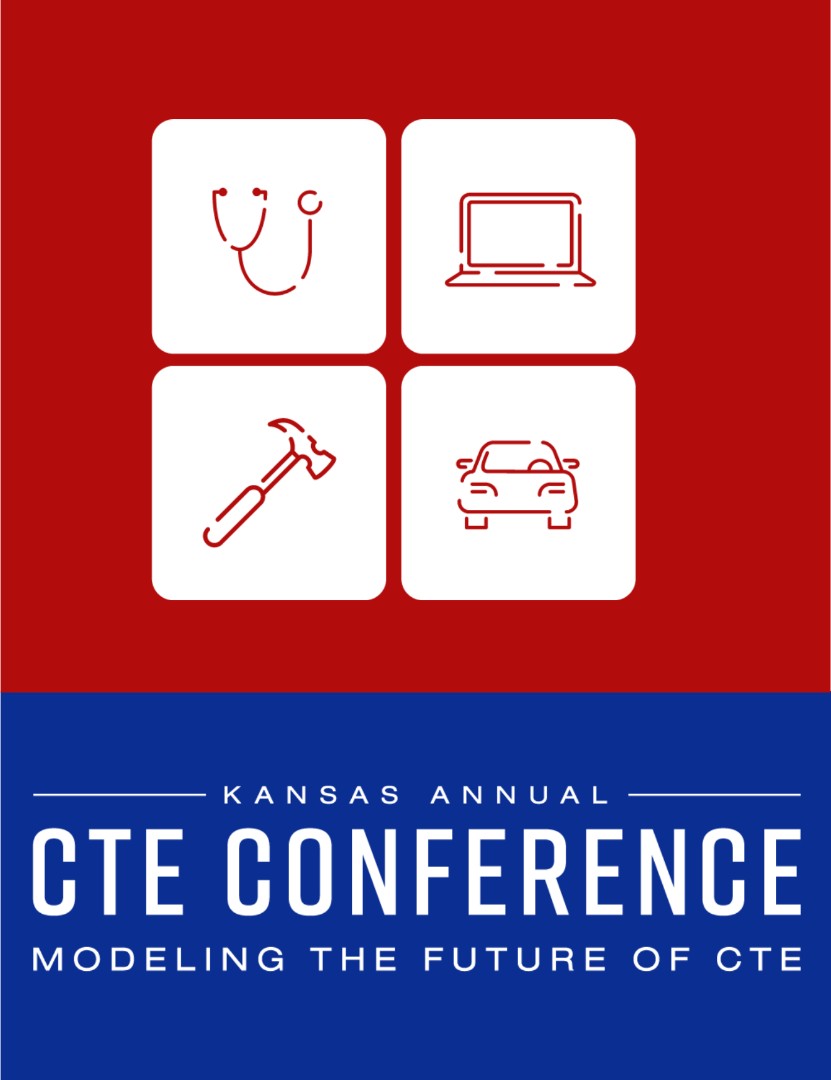 "Modeling the Future of CTE" - KAESA's 2021 virtual conference - will be held through the entire month of February, offering high-quality professional development for all CTE stakeholders.
Watch for interactive virtual sessions including industry tours, classroom presentations, hands-on simulations, Pathway-specific days, and more!
During February, registered participants will have access to recordings of all conference sessions, including the following:
Teachers showcasing projects and ideas

Collaboration opportunities to share and ask questions

KSDE consultants on hand to assist districts

Vendors demonstrating products
Registration:
Resources for Maintaining Learning and Getting Back on Track Around Holiday Break
The winter holidays are great time to rest, recharge, and relax after a long semester. They also happen to be a time when students lose aspects of their learning, while outside of school.
Here are a number of quality resources for teachers, parents, and students to consider to maintain learning while on break, as well as getting back in the groove and focused when returning to school in January:
"Prevent Learning Loss Over Winter Break": News article focused primarily on steps parents can take.
"Getting Your Class Back on Track After a Break": Blog article from "Around the Kampfire" focused on helping teachers get their classes refocused and back on track quickly and efficiently.
"Getting Kids Back into the Routine After Holiday Break": From school-photo company Lifetouch, this short article has practical, to-the-point advice for teachers.
"Getting Your School-Age Kid Back on Track After Vacation": From the Kelsey-Seybold Clinic in Houston area, a short article offering advice from physicians directed toward parents.
| | |
| --- | --- |
| Happy Holidays from Smoky Hill ESC! | |