"SHESC Messenger": Start of November 2021

Start of November 2021
---
---
Save on Student Loan Payments with Help from Fiducius
With as many as half of all educators carrying federal student loans, debt has proven a significant source of stress in an already stressful time. The CARES Act has aimed to ease that burden since March with a provision for $0 payments on those loans, but this ends on January 31, 2022.
In addition, two loan servicers will also stop working with the Department of Education by the end of 2021 - creating the potential for processing delays or errors during the transition.
Through partnership with benefits provider Fiducius, SHESC members have free, unlimited access to the Fiducius online portal and a dedicated advisor to help you develop a personalized Student Loan Financial Wellness Plan (which members can then implement on their own or hire Fiducius to manage for a fee). By helping people to navigate the often complicated and confusing Public Service Loan Forgiveness (PSLF) program, Fiducius helps public servants to successfully have education loans forgiven for their years of work! They can also help with private refinancing and loan consolidation for those who aren't eligible for PSLF.
In initial estimates in working with SHESC, Fiducius expects that more than 350 educators within the circle of the service center's membership would qualify for benefits, with the potential of monthly payments reduced by up to 85% and forgiven balances of more than $62,000.
To get started, visit smokyhill.myfiducius.com/register!
SHESC Consultant Leads Teacher Retention Survey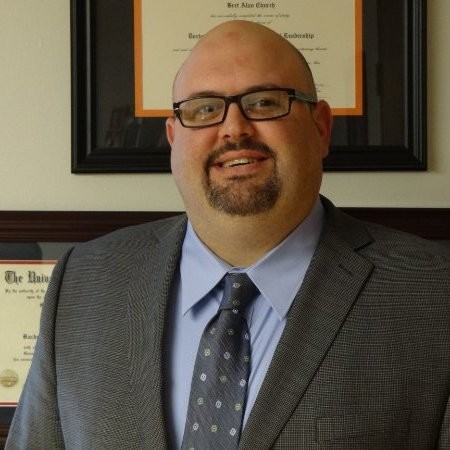 SHESC Consultant and Emporia State University Professor Dr. Bret Church is leading an important survey for the Kansas Teacher Retention Initiative!
Commissioned by a consortium of education groups, the initiative's survey will cover every school district in Kansas on teacher retention rates. Church said he expects the work to be completed by mid-November.
With teacher vacancies in Kansas up by more than 1,250 - or 62% - since last fall, according to the Kansas State Department of Education, this has become a critical area of research, and it's wonderful to see one of our own at the forefront of this research.
Read more about the initiative in this article from the "Emporia Gazette."
Featured PD: Book Study of 'The Burnout Cure'
Do you need to be re-energized or are wanting to maintain a positive outlook and joy of teaching?
"The Burnout Cure: Learning to Love Teaching Again" will give specific, immediate and research grounded actions that can be taken to enhance well-being. Chase Mielke draws on his own research, lesson plans, and experiences with burnout to help you change your outlook, strengthen your determination to be a terrific teacher, and reignite your core passion for teaching.
Join online for this valuable group three-session book study on November 16, November 30, and December 14: go.smokyhill.org/burnout-cure.
Volume Purchasing: Basketball Season Equipment
With players hitting the courts for basketball competition, Smoky Hill ESC's Volume Purchasing Program is here with important supplies when a ball goes flat or you didn't have as many scorebooks as you remembered.
Our annual athletics catalog, as well as more than 175 basketball-related products in the School Specialty punchout catalog, includes:
Regulation girls collegiate rubber basketball: $7.20!
Cramer Mark V basketball scorebook: $6.95!
Spalding basketball for boys or girls: $65.95!
Geoscience Roughneck basketball "Goalrilla" Goal: $136.55! (Pictured)
Goalsetter adjustable height MVP basketball system: $2,676.08! (Internal compression system for easy height adjustment from 6 feet to 10 feet without any pinch points for safety)
To learn more, contact Adam Pracht, Volume Purchasing Coordinator, at vp@smokyhill.org.
DoE Releases Mental Health Guide: How SHESC Can Help
Recently, the Department of Education released a comprehensive, downloadable guide on ensuring the mental health and wellness for students, teachers, administrators, and other educators.
If you haven't seen or read it yet, we have it conveniently linked for you at: go.smokyhill.org/doe-mental-health.
The department's key guidance to educators includes: "Integrate wellness into professional development approaches" with training and peer coaching.
SHESC can help you meet this need! Take a look at all the great Social Emotional Learning (SEL) professional development opportunities that are available for registration through the end of 2021: go.smokyhill.org/sel.
COVID-19 Vaccine Boosters and Educators
COVID-19 booster shots for Pfizer, Moderna, and Johnson & Johnson have all received final approval as of last week. However, whether one can receive a booster shot depends on multiple factors, and which brand of booster would be most recommended can also vary.
Given the fast-moving news cycle and the potential for confusion, here's a quick and easy breakdown for educators for the current advice on boosters:
All recipients of a Johnson & Johnson one-shot vaccine are eligible for a booster shot, if they received it 2 months ago or longer.
Previous Johnson & Johnson recipients opting to receive a booster may choose from any of the approved vaccines (Johnson & Johnson, Moderna, or Pfizer) for the booster shot.
While the CDC recommends all three approved vaccines as safe and effective for a booster shots, initial Johnson & Johnson recipients may see higher effective protection by opting for one of the mRNA vaccines (Pfizer or Moderna) for the booster shot, according to studies.
Initial recipients of the two-shot Pfizer or Moderna vaccine series may choose to receive any of the three approved vaccine brands for a booster if it has been at least six months since the last shot of the series and the individual falls into one of the following groups:

Age 65 or older
Age 18 or older and live or work in high-risk settings. This includes education staff.
Age 18 or older who have underlying medical conditions or who live in long-term care settings.

Initial Pfizer and Moderna recipients may see higher protection from either a Pfizer or Moderna booster compared to Johnson & Johnson, according to studies.
Other FAQ answers from the CDC that you may wonder about:
What about children under 18? Children age 12 - 17 are able and recommended to receive the Pfizer two-shot series. Boosters for children age 12 - 17 are still being considered, as are initial Pfizer vaccinations for children ages 5 - 11.
What if I am not in one of the recommended groups for a booster shot vaccination? Additional populations may be recommended to receive a booster shot as more data arrive.
Does a booster shot recommendation mean vaccinations aren't working? No, they are effective in preventing severe illness or death. Public health experts are beginning to see reduced effectiveness, however, in reducing mild or moderate cases, leading to the recommendation for booster shots.
If I choose not to receive a booster shot, am I still considered "fully vaccinated"? Yes, anyone who has received a two-shot series of Pfizer or Moderna - or a single-dose Johnson & Johnson vaccine - is considered fully vaccinated two weeks after receiving the full series.
Where do I find a booster shot location? Visit vaccines.gov or call 800-232-0233 to find a COVID-19 vaccine site near you.
Change Clocks Back One Hour on November 7
Daylight Savings Time will end in the early morning hours of Sunday, November 7. So, remember to "fall back" and move your clocks back one hour when you turn in Saturday night to be sure you keep on schedule!