"SHESC Messenger": Start of April 2022

Start of April 2022
---
---
SHESC Partners with Bluum to Offer Cybersecurity, Device Warranties

Smoky Hill Education Service Center has partnered with Bluum - the largest "learning catalyst" in North America – to offer education-focused cybersecurity solutions and robust device warranties at substantial discounts!
Services include consultation, technical support, buyback programs, and "Bluum's Shield Warranty." Bluum also offers discounted software, computers, audio-visual equipment, and STEM-support products – such as robotics, 3-D printing, and science kits.
To learn more, visit www.bluum.com/partnership/smoky-hill, where you can contact Christine Junemann, Bluum Account Executive, for more information.
Provide the code "KS003" for software or KnowBe4 sessions (security awareness and training).
For services or warranty/professional development training, provide code "KS002."
Featured Professional Development: 'ServSafe Food Handler Training for Educators'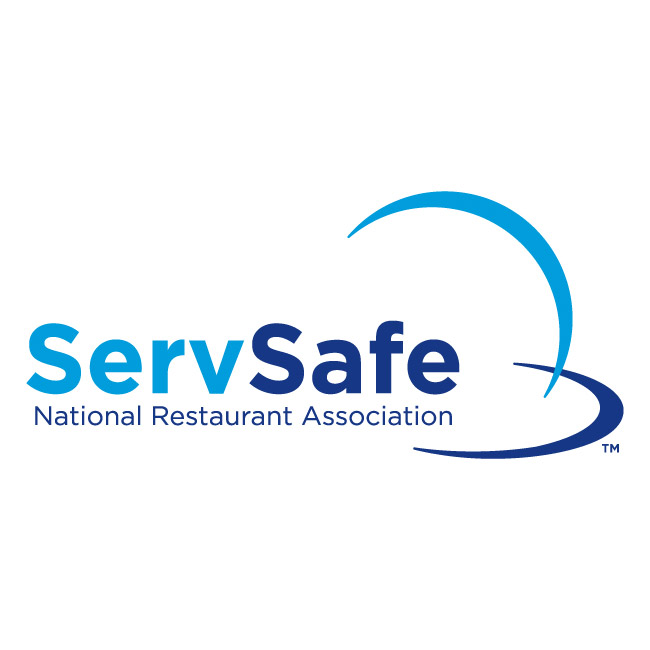 ServSafe Food Handler is a certification from the National Restaurant Association for teaching safe and responsible food service measures.
Join us for a new SHESC workshop opportunity of "ServSafe Food Handler Training for Educators." The workshop is scheduled for 9:30 a.m. - 4:00 p.m. on Tuesday, April 26, in Salina.
Educators will receive necessary ServSafe training to complete the ServSafe Food Handler assessment, which is included as part of the workshop.
In addition, educators will collaborate and discuss effective teaching strategies and classroom implementation of the ServSafe Food Handler training for their students. Upon successful completion of the assessment, participants will earn a ServSafe Food Handler certificate and have the ability to offer the ServSafe Food Handler course and assessment to students.
Fees for all training materials as well as the assessment are included in the registration. Register at: link.smokyhill.org/ServSafe. Deadline is Friday, April 8.
Space Foundation Names SHESC Consultant Pam Kraus 2022 International Teacher Liaison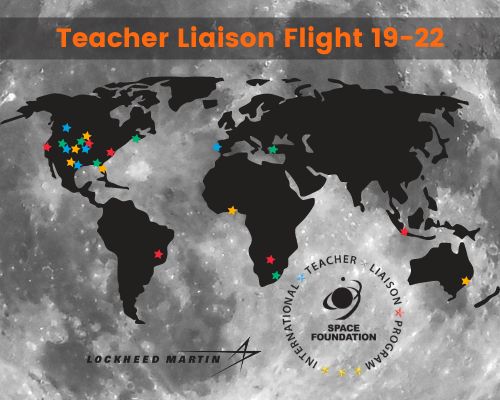 Space Foundation, a nonprofit advocate organization founded in 1983 to advocate for space exploration and science across the globe, announced on March 9 that Pam Kraus, SHESC CTE Coordinator and STEM Consultant was selected to join the Teacher Liaison program!
The foundation selected 26 new educators to join the program, including nine international applicants from Australia, Brazil, Botswana, Canada, Ghana, Indonesia, Portugal, South Africa, and Turkey. The educators were chosen for their active promotion of space and STEM (science, technology, engineering and math) education in the classroom.
Kraus was the only educator newly selected for the program from Kansas.
Established in 2004, the Teacher Liaison program is a professional network for an elite group of educators around the world that engages in immersive live and virtual training to inspire the next generation of contributors to the global space ecosystem.
Teacher Liaisons serve as advocates for STEM education and use instruction and resources provided by Space Foundation to further integrate space principles into their classrooms, schools, communities and beyond. More than 300 educators from around the world are active Space Foundation International Teacher Liaisons.
Each selected class of Teacher Liaisons is referred to as a "flight" in reference to the teachers' mission as premier space and STEM educators, and a new flight of Teacher Liaisons is selected each year following a rigorous application process. This program is open to public, private and homeschool teachers, in both informal and formal education, as well as school administrators, principals, specialists, curriculum and instruction developers, and others who deliver educational programs to students. A panel comprised of experienced Teacher Liaisons and representatives from the space industry and the military selected the newest flight.
Remarking on the new teacher liaisons, Space Foundation COO and executive leader of the organization's Center for Innovation and Education Shelli Brunswick said, "By empowering educators with training and resources, the internationally recognized Teacher Liaison program is preparing the next generation of explorers and entrepreneurs to reach higher orbits for years to come. Congratulations to Teacher Liaison Flight 19-22; we are incredibly proud of their continued promotion of space and STEM education in the classroom."
Space Foundation supports Teacher Liaisons by providing them the opportunity to participate in specialized training as well as granting them access to innovative space science materials and standards-based lesson plans that incorporate 21st Century Essential Skills, which are critical to students' success beyond the classroom. Teacher Liaisons receive ongoing support throughout the school year in the form of webinars and both in-person and virtual professional development experiences.
The new flight of Teacher Liaisons will be recognized at Space Foundation's 37th Space Symposium, to be held April 4-7 at The Broadmoor in Colorado Springs. In addition to the recognition activities, Teacher Liaisons will participate in special programming at the Symposium via a hybrid in-person and virtual delivery format.
Volume Purchasing: Products to Celebrate Libraries and Books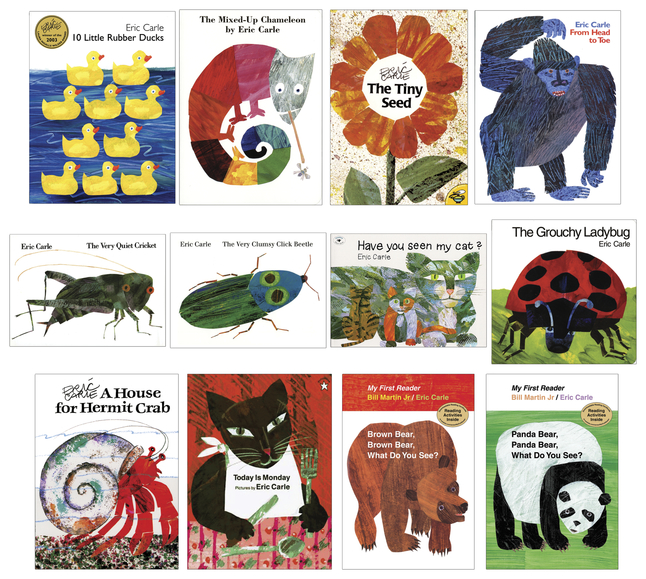 SHESC Volume Purchasing Program is celebrating librarians, libraries, and books because of the surprising number of book-related holidays and recognitions that land in April!
Check out our recommended "pairings" for great products (all available through our partner supplier School Specialty) to mark these special dates!
April 2: International Children's Book Day: Eric Carle Children's Books, set of 12 (pictured) - $̴2̴0̴9̴.̴0̴9̴ $140.09!
April 4: National School Librarian Day: Childcraft ABC Furnishings Library Book Display, 35.75 x 14.5 x 30 inches - $̴2̴2̴4̴.̴9̴5̴ $195.71!
April 5: National Librarian Day: Aurora Quick-Lok Closed Back Library Shelves, five shelves, 36 x 12 x 64.25 inches - $̴1̴,̴1̴9̴2̴.̴9̴5̴ $1,037.87!
April 12: National Library Workers' Day: School Smart Library Due Date Cards, 3 x 5 inches, pack of 500 - $̴1̴5̴.̴4̴9̴ $10.38!
April 23: World Book Day: Rand McNally Historical Atlas of the World, classroom 30-pack - $̴4̴6̴7̴.̴6̴9̴ $313.35!
April 23: National Talk Like Shakespeare Day: Reader's Theater William Shakespeare, set of 8 for grades 6-8 - $̴1̴1̴8̴.̴0̴9̴ $79.12!
April 23: ALSO Spanish Language Day: Childcraft Pre-K Readiness Backpack, Spanish (Includes books in Spanish, supplies, art project basics and more!) - $̴4̴9̴.̴2̴9̴ $33.02!
April 28: National Great Poetry Reading Day: Walch Daily Warm-Ups Poetry, grades 5-8 - $̴3̴4̴.̴6̴9̴ $23.24!
April 28 also happens to be National Superhero Day - which is, of course, what we think ALL librarians are!
For more information about volume purchasing, contact Adam Pracht, Volume Purchasing Coordinator, at vp@smokyhill.org or 785-825-9185.
SHESC Succeeds in Record-Breaking 2022 Match Madness Fundraiser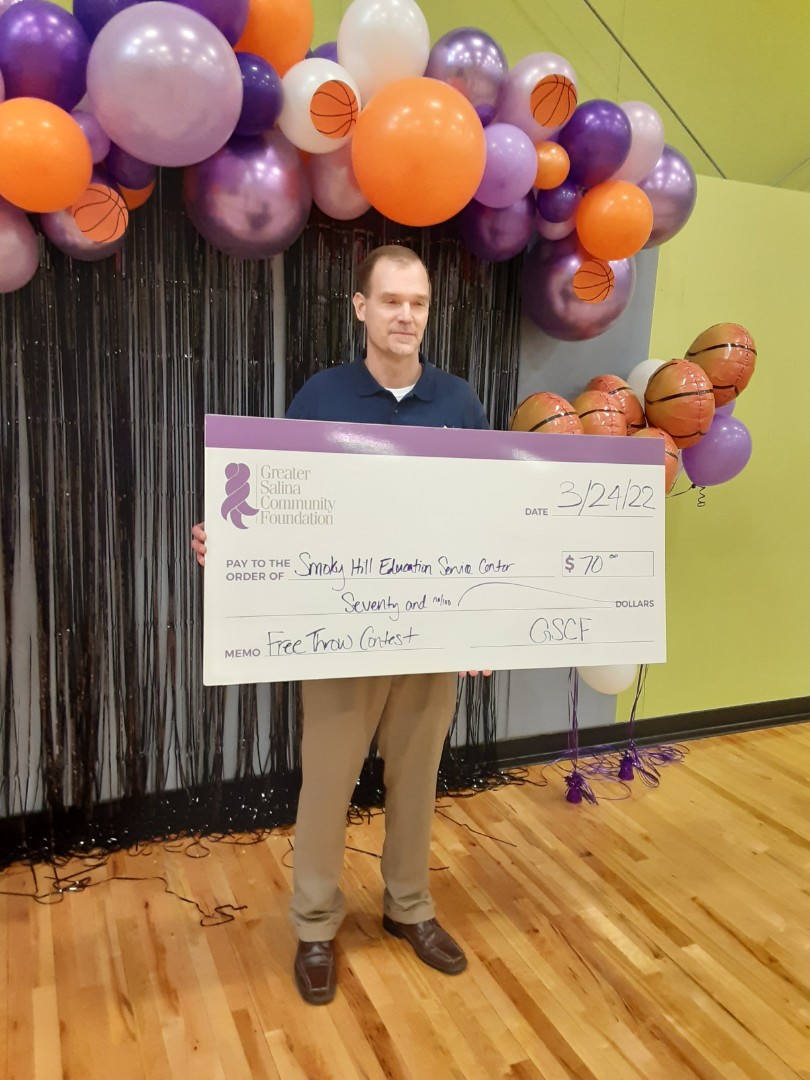 Thank you to everyone who helped to make Match Madness 2022 a huge and successful day of fundraising for Smoky Hill ESC on March 24!
While the Greater Salina Community Foundation (GSCF) is still calculating the final dollar amount of matching funds we will receive thanks to donors' generous contributions, initial estimates would put the final amount added to the Smoky Hill Education Foundation at about $800 or more!
This includes $591.39 in direct gifts, matching funds from GSCF (still to be finalized), and $70 in "bonus cash" secured by SHESC Executive Director Chris Moddelmog for some great shooting in the annual free-throw contest!
The Match Madness event as a whole blew all previous records out of the water with a total of more than half a million in donations going to the participating nonprofits from generous donors! The final tally was 2,636 gifts for $540,977.20!
Your help and support will help to fund storyteller Andy Offutt Irwin coming to area school assemblies this April!
(Pictured, SHESC Executive Director Chris Moddelmog right after securing a $70 bonus with free-throw shooting!)
Safari Edventure Coming in April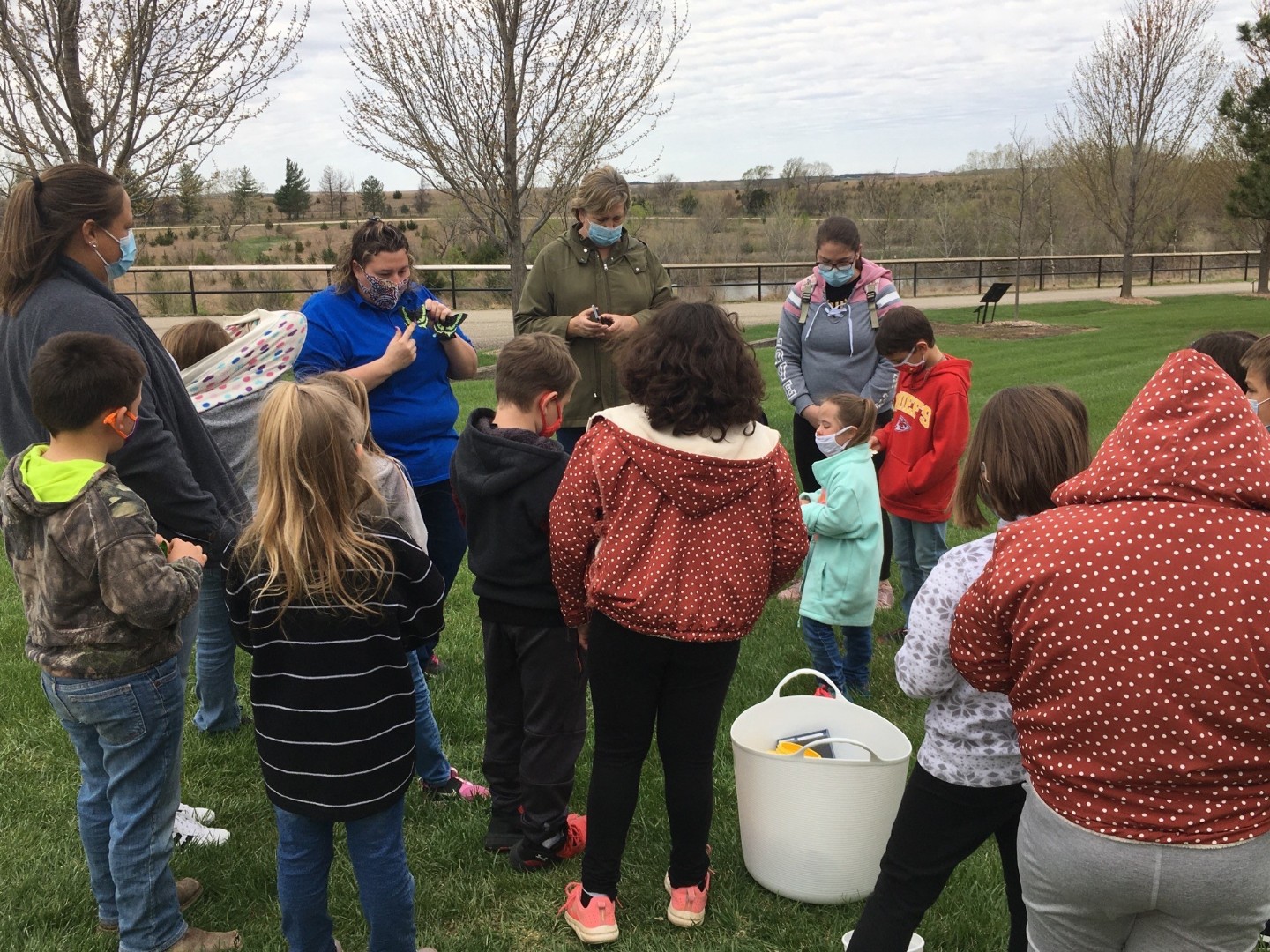 Join Smoky Hill Education Service Center and Rolling Hills Zoo for a unique education event this spring - Safari Edventure 2022!
Venture through the zoo and participate in hands-on workshop stations focused on science, animal conservation, environmental issues, social studies, culture, and more!
Options for day-long Safari Edventure will be available April 4-8 and April 11-15. School staff members will have the opportunity to pick a date that works best for them, as well as a workshop station time in the morning or afternoon.
Workshop-station times will run either 9:00 - 11:00 a.m. or 11:30 a.m. - 1:30 p.m., depending which time slot school staff choose. Students will have the opportunity to visit the Rolling Hills Zoo and Museum before or after the scheduled workshop time, whichever the school staff would prefer.
This event is focused on kindergarten through 6th grade. Cost is $7 per person, which includes students, staff, and parents. The fee includes admission to the Rolling Hills Zoo and Museum.
Days and time slots are booked on a first-come, first-serve basis. Contact Jaye Ditter at jditter@smokyhill.org to book your school's Safari Edventure Day!
link.smokyhill.org/SafariEdventure2022