"SHESC Messenger": End of July 2021

End of July 2021
---
---
Register Today for Rule 10 Coaching Clinic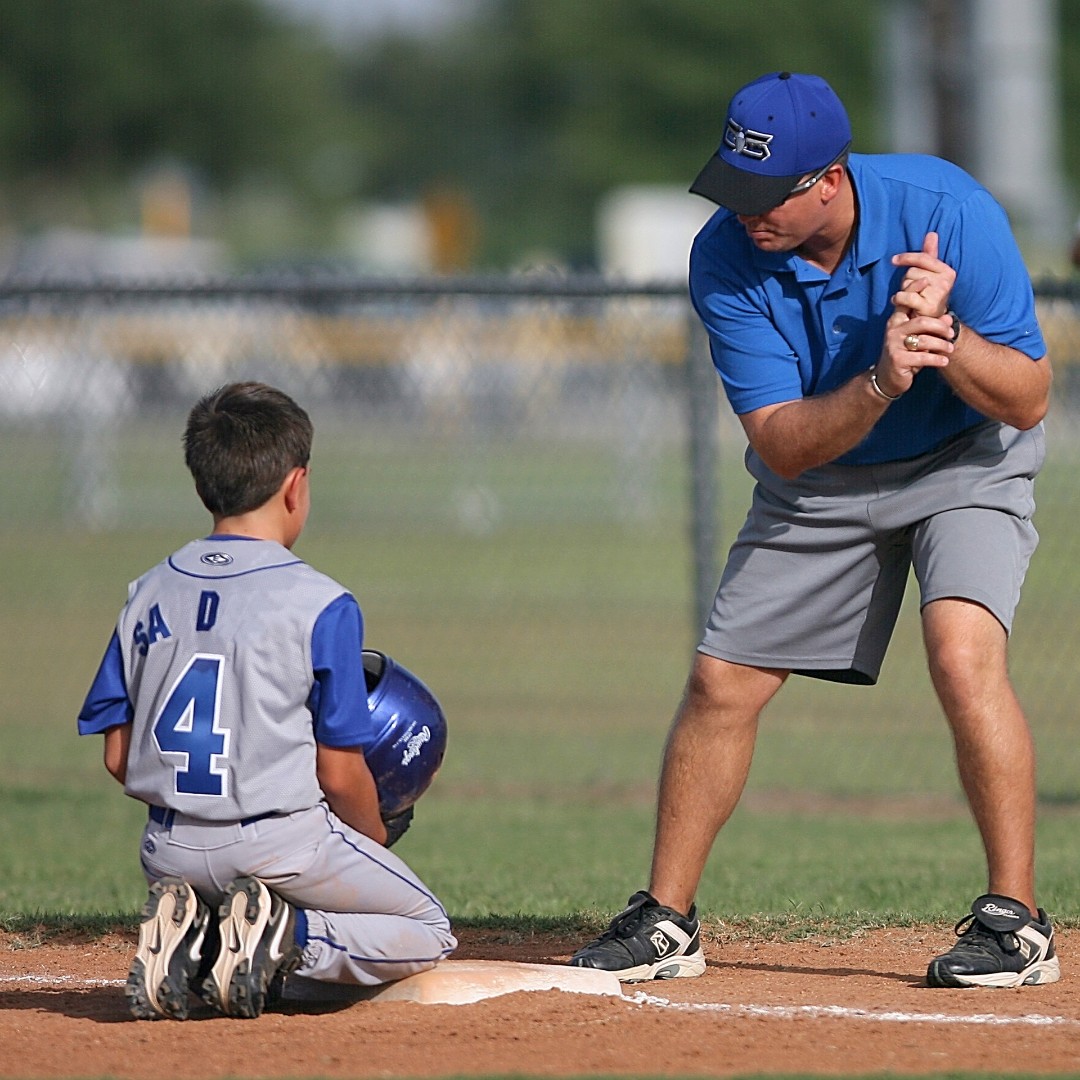 Attention, coaches!
The KSHSAA Rule 10 Coaching Clinic on August 7, will cover important topics for high school coaches. Registration deadline is July 30 at go.smokyhill.org/rule-10.
Sessions are:
Coaching Principles, 8:00 a.m. - 12:00 p.m.
The ASEP Coaching Principles class is for rookie to veteran Rule 10 coaches who are still ready and willing to learn how to improve their coaching and their programs. The heart of the class is "Athletes First, Winning Second." The topics will be addressed by video and class discussion, and later completed by online instruction.
Sports First Aid, 1:00 - 5:00 p.m.
The Sports First Aid course is a practical class that focuses on the coach being the first responder. Many practical first aid practices will be shown that will help coaches feel confident to care for athletes. Topics covered are: The Coach's Role on the Health Care Team; Types of Injuries; Emergency Action Steps; Physical Assessment and Providing Immediate First Aid; Moving Injured Athletes; Head, Spine, and Neck Injuries; and Musculoskeletal Injuries.
Consultant Attends Air Camp for Teachers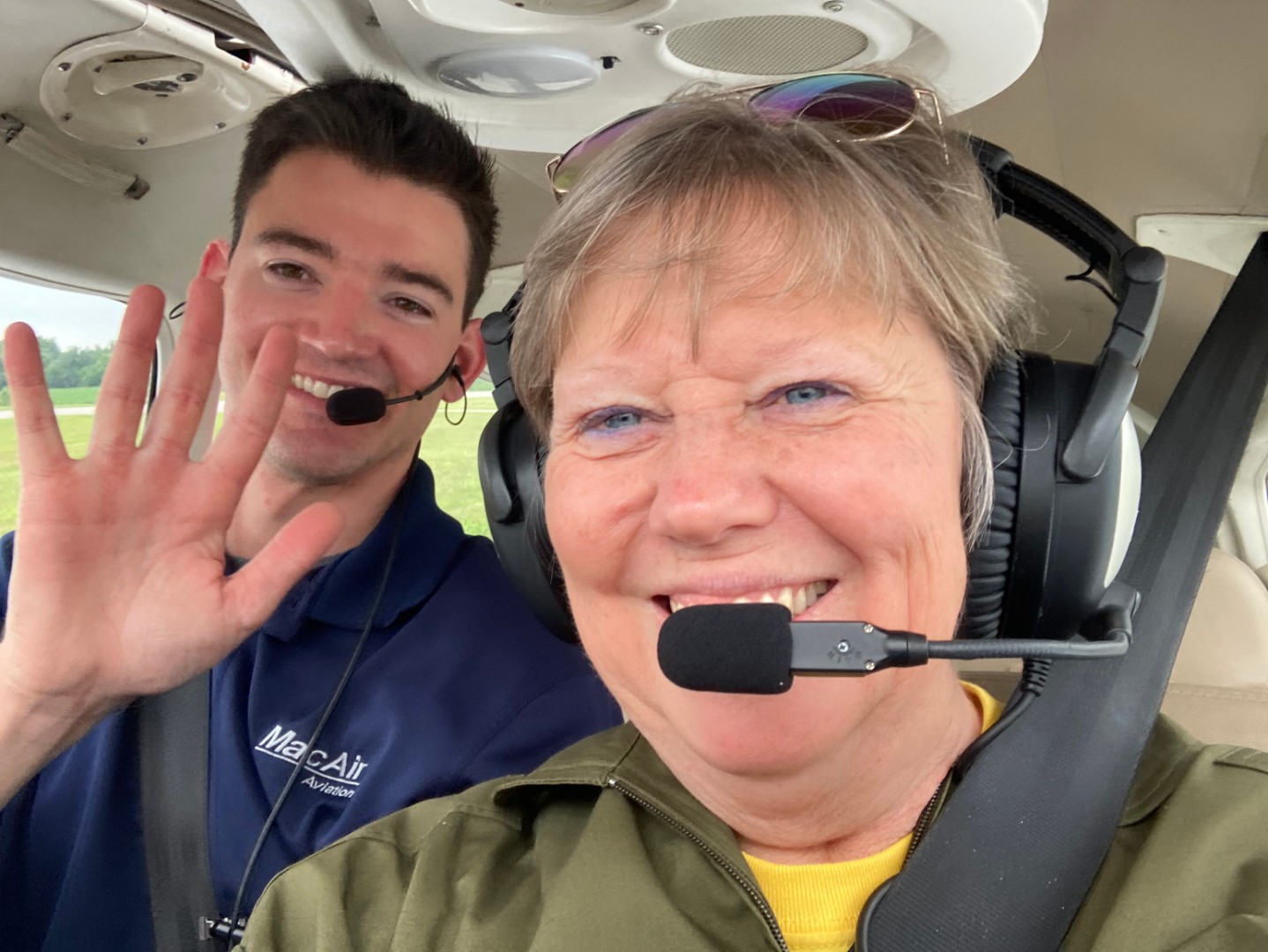 Pam Kraus, CTE Coordinator and STEM Consultant, took to the skies at Teachers Air Camp. Pam was one of 70 educators from 42 states selected to attend one of two sessions of Air Camp held in Dayton, Ohio in June and July.
Teachers Air Camp is an exciting and rigorous adventure with three and a half days of carefully designed experiences that illuminate career options for students in the STEM fields as well as emphasizing how principles of flight can be used to teach STEM concepts in ways that enhance the learning process.
Air Camp participants received instruction on the physics of flight from retired Air Force generals and then put it into practice on a variety of simulators, studied biomimicry by observing the flight of birds of prey, participated in engineering design challenges, flew drones, and much more, all while collaborating with each other on how these experiences can be used in their classrooms.
For Pam, the highlight of Air Camp was the opportunity to pilot a Piper Cherokee under the direction of an FAA certified flight instructor. She logged 36 minutes of flight time over Greene County, Ohio.
"I encourage all STEM teachers to apply for Air Camp," Pam said. "The STEM instruction and experiences and the chance to collaborate with inspiring educators from all over the country will invigorate you and your teaching!"
Applications for Teachers Air Camp will open in Spring 2022. Go to aircampusa.org/educator to request email updates.
Free Achieve3000 Demos Available July 27 or 29
Learn how our partner Achieve3000 can help address learning loss in math and literacy with two FREE demo sessions.
July 27: Literacy 9:00 - 9:30 a.m.; Questions: 9:30 - 9:45 a.m.; Math: 9:45 - 10:30; Questions: 10:30 - 10:45 a.m.
Registration: go.smokyhill.org/achieve3000-demo-july27
July 29: Literacy 12:00 - 12:30 p.m.; Questions: 12:30 - 12:45 p.m.; Math 12:45 - 1:30 p.m.; Questions: 1:30 - 1:45 p.m.
Registration: go.smokyhill.org/achieve3000-demo-july29
With a 20-year history, Achieve3000 serves more than 5 million students and more than 300,000 teachers in all 50 states and 48 countries. The New Jersey-based company has a particular focus on math and literacy online learning platforms.
Volume Purchasing: Place Orders Now for Back-to-School
SHESC Volume Purchasing is here to help you get stocked up for fall, and a great place to get started is with the back-to-school landing page with SHESC partner School Specialty at go.smokyhill.org/back-to-school.
Apart from these featured items and categories, you can also:
Supply science labs for the year with Frey.
Secure necessary technology with CDW-G.
Prepare the cafeteria with supplies and food orders through F&A Foods.
Get the team ready with new athletics supplies.
Restock the front office with card stock and copy paper from Paper101 and other office supplies through School Specialty.
Purchase art supplies, also through School Specialty.
Refill lumber supplies for shop class with Liberty Hardwoods.
Fill the custodial closet with light bulbs, cleaning supplies, disinfectants, high-quality furnace filters, and equipment.
Much more!
To ensure that you receive updated printable PDF catalogs as soon as they are available, to sign up for volume purchasing, or to make changes to your existing account, contact Adam Pracht at vp@smokyhill.org.
Featured Professional Development: MEDIC First Aid and AAA Defensive Driving
Attention school drivers!
To do what you love every day, there is training you have to complete. SHESC has you covered!
AAA Defensive Driving
9:00 a.m. - 4:00 p.m.
July 26 (Hays - details coming soon)
OR
9:00 a.m. - 5:00 p.m.
July 28 (Salina)
AAA's Driver Improvement Program is a nationally recognized course that promotes safe and responsible driving. The course teaches drivers how to prepare the vehicle for optimum visibility, compensate for environmental factors, and react to potentially dangerous traffic situations. It also updates a driver's knowledge of the latest technologies and traffic laws.
This comprehensive program meets the required training for school bus drivers. Certification lasts for three years, and individuals who complete the course are eligible for a state-mandated auto insurance discount.
Register at: go.smokyhill.org/defensive-driving.
MEDIC First Aid
9:00 a.m. - 5:00 p.m.
July 27 (Hays - details may change) OR July 29 (Salina)
MEDIC First Aid is an efficient and effective training program that combines CPR, AED, and first aid training. This comprehensive program meets the required training for school bus drivers, as well as OSHA and other federal and state regulatory requirements for training employees on how to respond to and care for medical emergencies. Certification lasts for two years.
Register at: go.smokyhill.org/medic.