"SHESC Messenger": Start of June 2021

Start of June 2021
---
---
'Emergency Connectivity Fund' Helps with Technology Purchases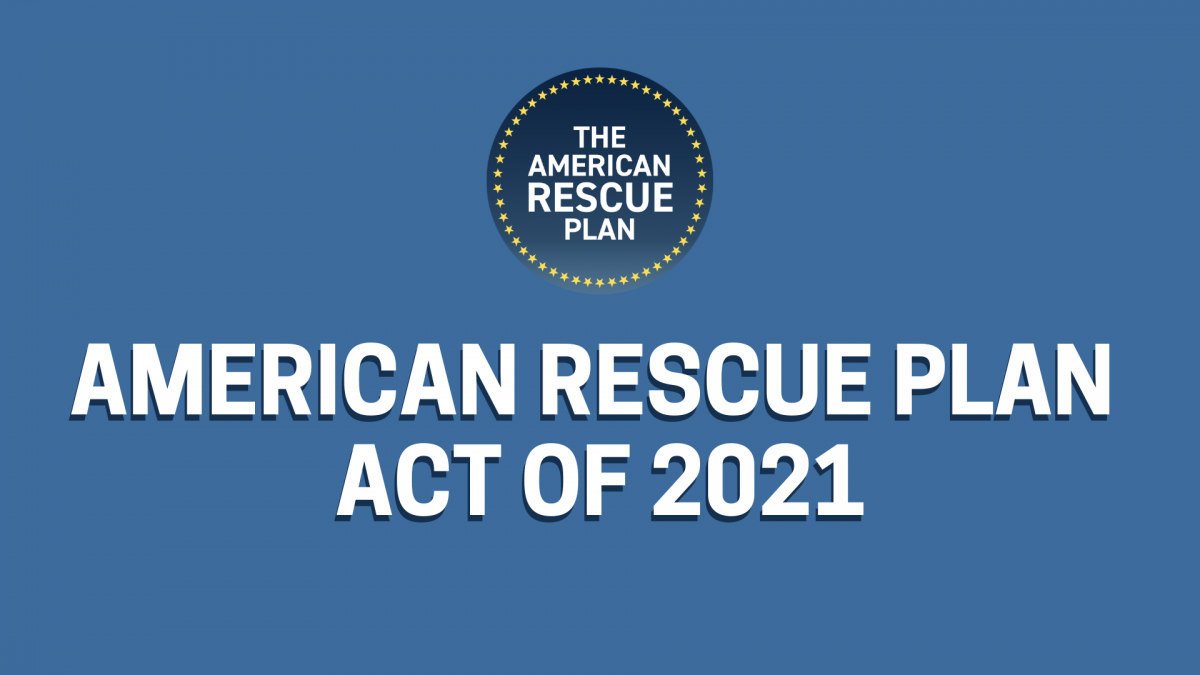 The American Rescue Plan Act of 2021 has made $7.17 billion available to schools under the Emergency Connectivity Fund (ECF) Program. Schools can purchase laptop and tablet computers, Wi-Fi hotspots and Internet for students and school staff in an effort to close the homework gap for students nationwide. For more information, please contact Tamera Burke at tburke@smokyhill.org or 785-825-9185.
KSDE, Service Center Partners Present Important Topics in 'Roadshow'
Smoky Hill Education Service Center - along with other service centers in the state of Kansas - will partner with KSDE in a series of presentations on essential topics for Kansas educators.
To register for any of the in-person sessions listed below - which will be presented by KSDE consultants - visit go.smokyhill.org/KSDE-summer-2021.
KSDE Presentation: Computer Science Education Implementation and Advanced Placement
June 25 or July 8
This session, led by a Kansas Computer Science Education Program Consultant, as well as officials from The College Board, is intended to answer questions from district and building leaders, as well as teachers' questions, related to computer science education policy. It will especially focus on how the policy relates to advanced placement (AP) course offerings and how they can be implemented in districts across Kansas. Successful Kansas high school cases will be acknowledged and described, and the session will be open to questions related to computer science and STEM education.
KSDE Presentation: Visible Sense-Making through the Science Standards
July 22
During this session, participants will examine the Kansas State Science Standards and practice crafting a story of student learning to guide students in a sense-making process centered around anchoring phenomena. This session will include strategies for tracking students' understanding, as well as techniques for how to ensure class discussion is equitable. Participants will want to bring a unit to focus on and a computer, if possible.
KSDE Presentation: Science, Stories and Student-Driven Investigations (K-6)
July 23
Boom went the drum, squeak went the ball....what made that noise? Let's investigate them all! During this session, participants will learn how to deconstruct our science standards to better tell the story of student learning through science and engineering practices. The session will include strategies that may be used in the classroom - and beyond - to help students better make sense of the world around them. Participants will want to bring a unit of focus and a computer, if possible.
Local Area Grant Funds Rocketry Lessons Project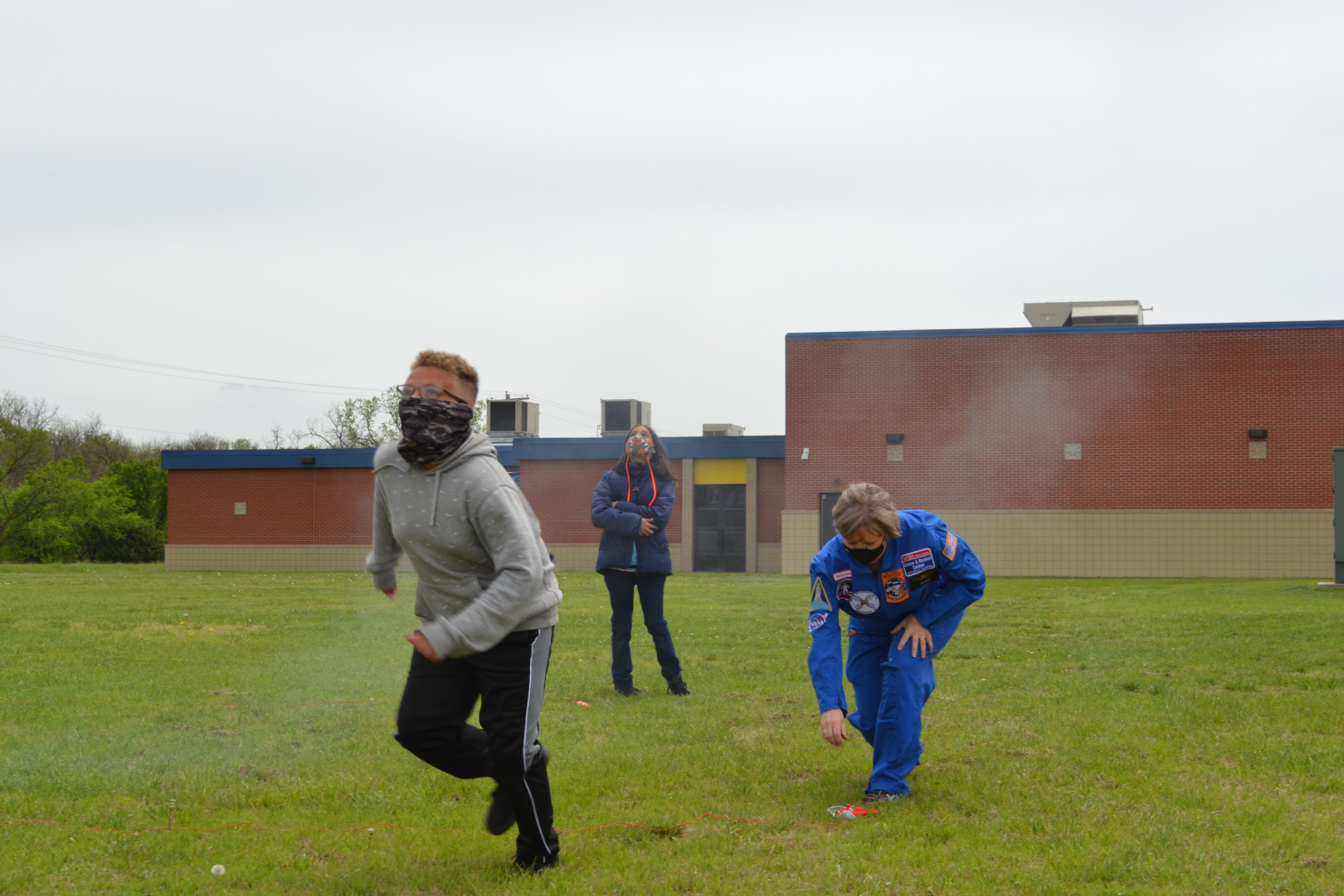 Thanks to a nearly $3,000 grant from the L.P. "Pat" Mullen Fund through the Greater Salina Community Foundation, elementary school students in Salina had the opportunity to learn more about space exploration - and even launch their own rockets.
More than 100 fifth grade students at Oakdale Elementary School and Schilling Elementary School participated in five interactive science lessons that used space exploration to discover concepts such as Newton's Laws of Motion. Each student also received a personal copy of "Chasing Space," and the science classes' libraries received new copies of "Hidden Figures (Young Readers Edition)," "Endurance: My Year in Space and How I Got There (Young Readers Edition)," "The Magic School Bus Lost in the Solar System," and "It's a Question of Space: An Ordinary Astronaut's Answers to Sometimes Extraordinary Questions."
As a final project, all students also got to build an Alpha model rocket and launch it! Students celebrated the completion of the project by launching their rockets on five dates in May.
Featured PD: LETRS Training Supports Literacy
This summer is a great opportunity to improve your skills in teaching and supporting literacy among the students you serve. SHESC is offering sessions for five of the LETRS modules in June and July. A manual is included in the price of each workshop module. SHESC Title III Consortium Members receive a reduced fee.
Module 1: The Challenge of Learning to Read (all grades)
This module explores the nature of skilled reading; the progression of reading development; the reasons why many children do not become good readers; the influences of biological, linguistic, environmental, and instructional factors in learning to read; and the components of effective reading instruction. Special sections address scientific reading research and instructional leadership within a Response-to-Intervention (RTI) model.
Register: June 23 – 9:00 a.m. - 3:30 p.m., Salina

Module 5: Getting Up to Speed: Developing Fluency (all grades)
Module 5 defines reading fluency and explains the close relationships between oral reading fluency and reading comprehension. Building on models of reading acquisition introduced in previous modules, it explains and illustrates why and how fluency in component reading skills lead to fluent reading of text. Many research-based techniques for building fluency at each tier of instruction (classroom, small group, and intensive intervention) are demonstrated and practiced. The module concludes with a chapter on progress monitoring with curriculum-based fluency measures.
Register: July 13 – 9:00 a.m. - 3:30 p.m., Salina
Module 6: Digging for Meaning: Teaching Text Comprehension (all grades)
This module discusses and illustrates the many conditions, skills, processes, and abilities that influence reading comprehension outcomes. Teachers are helped to anticipate the cognitive and linguistic challenges students face as they read narrative and expository text. Participants examine the text, reader, task, and context variables that have an impact on comprehension. They also analyze the challenges of written language processing at the word, phrase, sentence, paragraph, and discourse levels; consider how inferences are made; and learn how to foster the metacognitive and strategic skills that good readers employ.
Register: July 14 – 9:00 a.m. - 3:30 p.m., Salina
Module 7: Teaching Phonics, Word Study, and the Alphabetic Principle (Grades K-2, Intervention)
Module 7 provides research-based answers for teachers' questions including: "Why teach phonics?" "Who needs phonics?" "How much phonics?" "What kinds of phonics work best?" and "How do I teach a lesson?" Phonics for reading and phonics for spelling are compared and distinguished. Participants practice the basic routines of a systematic, explicit phonics lesson and consider which routine is needed when the learner is struggling with a concept. The module culminates with exploration of a complete lesson plan framework that will help students achieve accurate, fluent word recognition.
Register: July 21 – 9:00 a.m. - 3:30 p.m., Salina
Module 10: Reading Big Words: Syllabication and Advanced Decoding (Grades 3-Adult)
LETRS Module 10 addresses the instructional needs of students in grade 3 and beyond who must consolidate their skill in reading and spelling multisyllabic words. The module addresses the five major topics; including the reading brain, word origin and why it matters, instruction of the regular syllable patterns in English, morphemes and morphological instruction, and implementation of classroom instruction in advanced decoding skills. Participants learn to identify words from Anglo-Saxon, Latin, and Greek origins; the six regular syllable types in English; routines for teaching syllabication; word-building and word analysis with prefixes, roots and suffixes; and models for effective instructional routines. Also, included in the appendix of the manual is the LETRS Phonics and Word Reading Survey.
Register: July 22 – 9:00 a.m. - 3:30 p.m., Salina
Volume Purchasing: New Athletics Catalog Going Live June 1
The bids are in, and SHESC staff are currently reviewing the proposals for the 2021-2022 athletics catalog!
The new catalog will be going "live" next Tuesday, June 1.
To ensure that you are notified as soon as the new catalog is available, please contact Adam Pracht, Volume Purchasing Coordinator, at vp@smokyhill.org and ask to be added to the email contact list for volume purchasing news. You'll not only receive a printable pdf catalog whenever a new catalog is ready, you'll also see a useful analysis of which products will be decreasing in per-unit cost with the new catalog, letting you know whether it would be best to wait for the new catalog or get in your order quickly before prices could potentially increase.
To Our Kansas Educators: You Made It! Thank You for All You Do!