"SHESC Messenger": End of December 2021

End of December 2021
---
---
Educators: Receive Help with Student Loan Forgiveness
Educators have a new opportunity to potentially reduce or eliminate their student loan debt!
A program meant to eliminate student loan balances of public servants - but that was notoriously difficult to correctly navigate for qualification - received temporary reforms at the end of November that will help ALL qualifying educators finally receive credit for years of payments. A Smoky Hill ESC partner - Fiducius - can help you navigate this process (read more about them below).
Until October 31, 2022, qualifying employees of educational institutions - which includes teachers, building administrators, support staff, counselors, school nurses, bus drivers and more! - can apply for a temporary waiver that will allow all payments to count toward loan forgiveness, even previously ineligible payments under the original, confusing requirements of the Public Service Loan Forgiveness Program (PSLF).
The initial round of loan forgiveness includes about $2 billion of loans written off to more than 30,000 borrowers, including educators. More than 10,000 people already have had their debt canceled.
Nearly 1 million borrowers are expected to see an increase in the number of payments counted toward qualifying for PSLF debt forgiveness.
Borrowers will still have to qualify in other areas in order to receive credit on loan forgiveness and must apply to receive the waiver. To help you in this process, here are resources to help educators get started in the right direction:
Featured Professional Development: Annual PDC Training
The annual PDC training will review the regulations, roles and responsibilities of local Professional Development Councils, and fulfills the annual requirement for PDCs.
Next sessions are via Zoom on January 11 and February 3. Register HERE!
The Resource Library: an SHESC Membership Benefit to Support STEM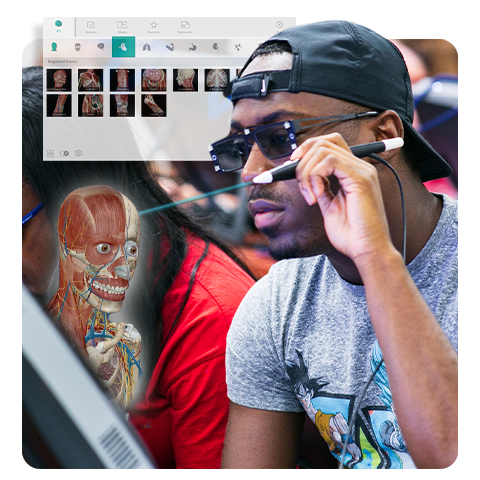 If you're looking for equipment to support your school's STEM programming, look at our SHESC Resource Library for dozens of products that can be the basis of lessons or activities.
It's a great way to both save money and to try innovative new products before making a larger financial commitment.
The best part: It's a FREE benefit included as part of your district's SHESC membership!
In particular, the resource library has great tools for STEM, such as:
zSpace units: Experience educational video games and interactive software in 3D virtual and augmented reality! (Pictured)
Ozobots: Introduce elementary through middle school students to coding and programming with adorable little robots that follow instructions in two ways: code-free by drawing different-colored lines or with the visual programming language "OzoBlocky" on a tablet.
Turing Tumble: Build basic computer principles using marbles falling through physical programming "gates."
Volume Purchasing: Time for 2022 Calendars!
Get a new calendar for the new year, as 2022 is approaching quickly!
SHESC Volume Purchasing has multiple options for January- December 2022 (or longer!) calendars, including:
School Smart Calendar Desk Pad: $10.89 Your Price: $7.30!
House of Doolittle Recycled Today Wall Calendar Refill: $27.29 Your Price: $17.69!
House of Doolittle Monthly Planner, 24 months (January 2022-December 2023): $27.69 Your Price: $18.55!
To learn more, contact Adam Pracht, Volume Purchasing Coordinator, at vp@smokyhill.org.
Minneapolis Coffee Shop Supports Work-Based Learning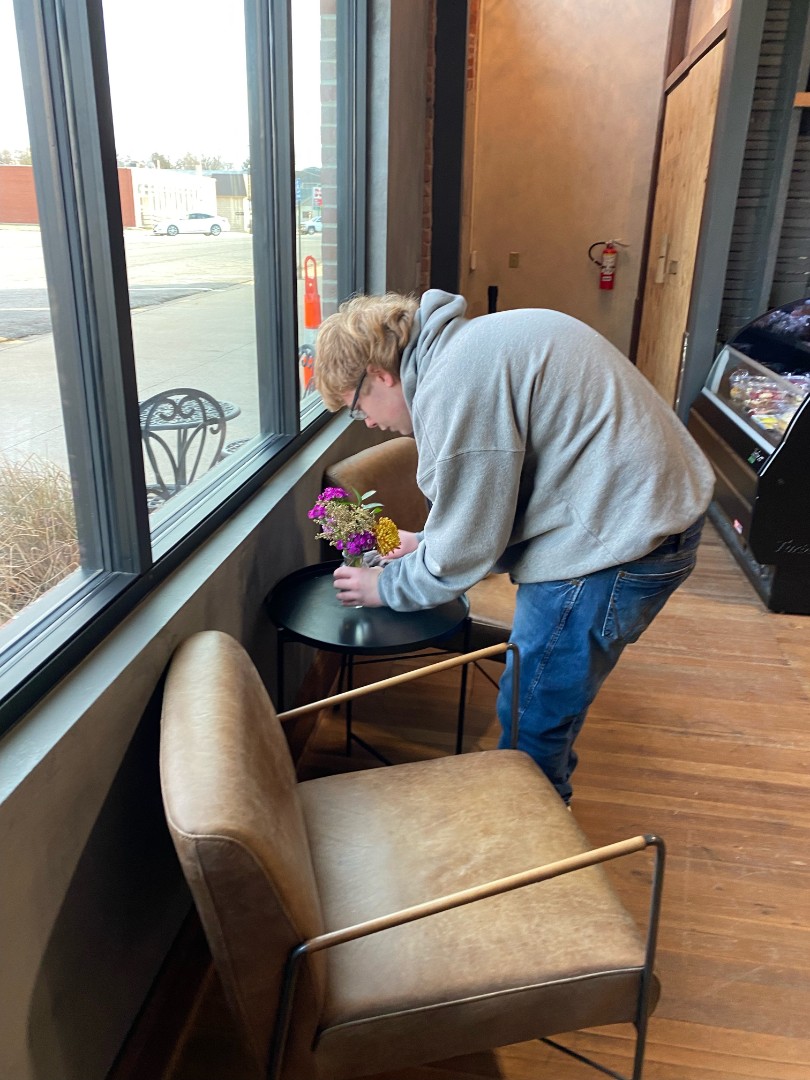 When Dr. Ashley Swisher, a dentist in Minneapolis, Kansas, renovated the 20,000 square-foot building that housed her dental office and lab, it provided a place for Minneapolis residents to gather for coffee, baked goods, sandwiches and conversation. At the same time, she created a place for Minneapolis High School students to gain valuable real-life work experience.
The Bean, a coffee shop located in The Farm & The Odd Fellows, is an exciting addition to this north-central Kansas town of approximately 2,000 residents. The shop opened in late May 2021 with a goal to support "employing local youth to become aspiring entrepreneurs." (See: thefarmminneapolis.com/thebean/).
As part of that goal, Minneapolis High School applied for a $25,000 Ottawa County Community Foundation grant. The Bean opened with 8-9 students from the high school employed for the summer.
With the 2021-2022 school year, students from the Business Entrepreneurship Career Pathway and functional SPED classes discovered new opportunities to gain beneficial work experience at The Bean as part of their high school course work.
Students work for one class period per day fulfilling their responsibilities at the coffee shop, while earning credit for classes in their programs. Levi Holcom, coffee shop manager, said that entrepreneurship students started the year by learning customer service skills. They have now moved on to cost analysis and account money management, where they learn about cash flow, ordering, staffing, and more.
Both Dr. Swisher and Holcom have backgrounds in entrepreneurship, and have a passion for providing students with the skills needed to become entrepreneurs. Holcom, a graduate of Ell-Saline High School, Hutchinson Community College, and K-State, said he received mentoring from Lee Weis, his high school CTE teacher. Weis encouraged him to take risks and try new things. Now, in turn, Holcom is encouraging the students he is working with to do the same.
With the coffee shop now well-established and flourishing, Terry Moeckel, MHS principal, hopes that more of the 185 high school students will consider taking advantage of this work-based learning opportunity.
Holcom agreed, seeing room for growth in the program and the number of students who can benefit from the learning experiences at the coffee shop.