"SHESC Messenger": Start of August 2022

Start of August 2022
---
---
Teaching with James Webb Space Telescope and NASA Resources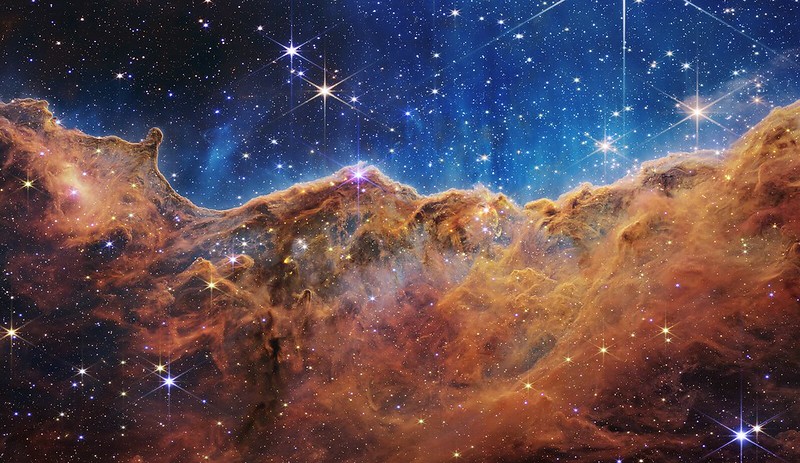 The first photos from the James Webb Space Telescope have generated quite the buzz. The beautifully detailed images will help astronomers learn more about the history of our universe, how stars are born and die, and much more. As we wait for explanations of the images and the information we can learn from them, we can appreciate the photos as breathtaking works of natural art.
Space has long fascinated humankind, and that fascination can be used in classrooms to provide a way to generate interest and motivation in students to learn more about science, technology, engineering, art, and math (STEAM).
Pam Kraus, STEM Consultant and a Space Foundation Teacher Liaison, will present a two-session workshop in the fall providing resources and lessons that teachers can use to take advantage of their students' natural curiosity about space. The two sessions stand alone, so teachers can attend one or both. The workshops will provide hands-on activities that can be modified for all ages and subjects.
Using Space Exploration and NASA Activities in the Classroom
Session 1 - They Drink What? September 22, 9:00 a.m. - 3:30 p.m.
link.smokyhill.org/TheyDrinkWhat
Session 2 - Rockets!!! October 4, 9:00 a.m. - 3:30 p.m.
Graduate credit is available for each session.

Also, check out this Wakelet containing 50 resources related to the James Webb Space Telescope: go.smokyhill.org/jwst-resources. (Thank you to David Lockett, space educator and former Einstein Fellow, for compiling these resources).
("NASA's Webb Reveals Cosmic Cliffs, Glittering Landscape of Star Birth" by NASA's James Webb Space Telescope is licensed under CC BY 2.0.)
Teacher Safari Covers 'What's Right About Writing'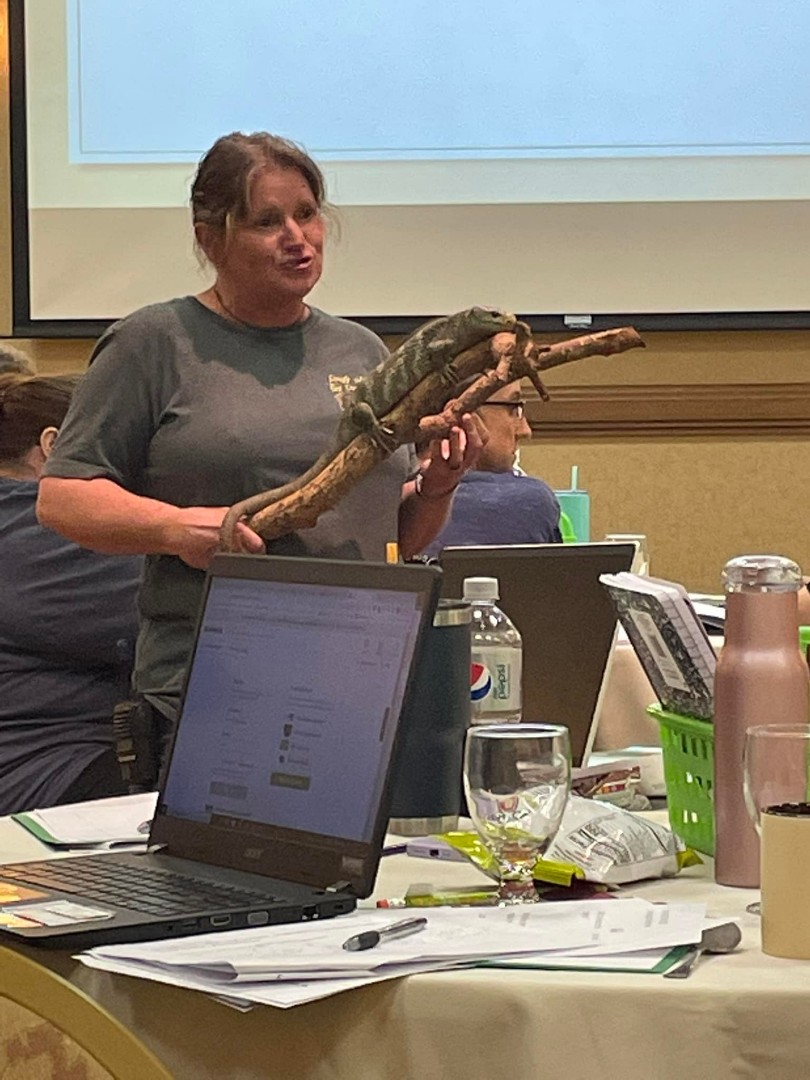 At the Rolling Hills Zoo in Salina last week, 24 educators arrived to discover thought-provoking, standards-based, and teacher-guided writing ideas!
This annual opportunity takes on a different topic critical for success in the classroom in a fun and engaging environment.
With this year's focus on student writing, educators learned how to help students use writing as a tool for reflection and creation, as well as across every aspect of their lives - from school to employment to daily communication and more!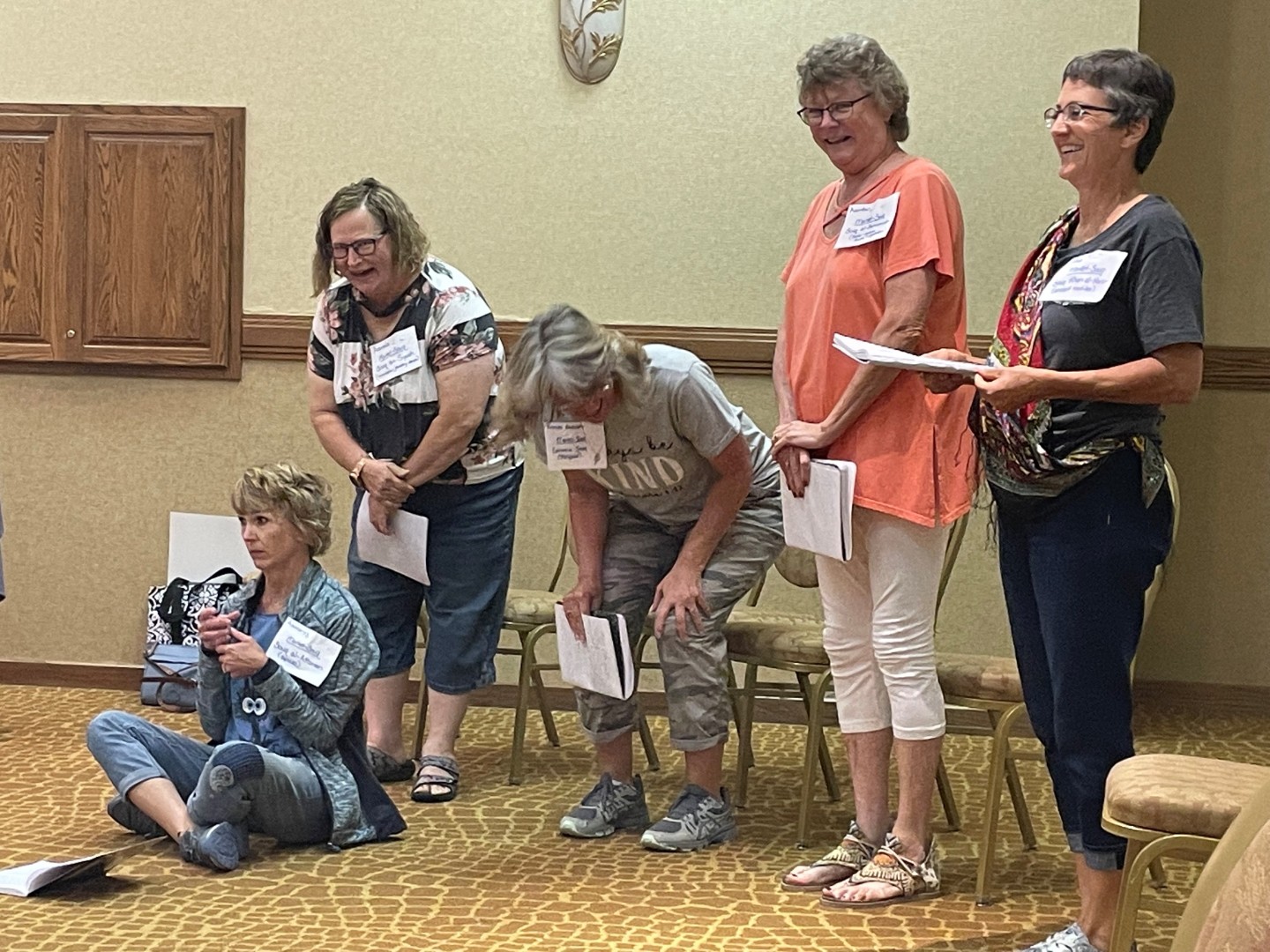 Professional Development: McREL Teacher Evaluation System
The McREL Teacher Evaluation System is designed to encourage professional growth and to serve as the foundation for conversations between teachers and evaluators. This training is for teachers and administrators who are new to districts using the McREL Teacher Evaluation System.
Volume Purchasing: Last Chance for Current Copy Paper Pricing, Special COVID-19 Catalog
A new update for copy paper catalog pricing is coming on September 1, and it's expected that prices will likely increase. This makes now a great time to order from the current copy paper catalog. Place an order online or by emailing a purchase order.
Also notable is that the special COVID-19 prevention supplies catalog - which has been available since August of 2020 to help meet supply gaps - will be discontinued after August 13 this year, but you can still place orders until then. Many of these items will be available from other current suppliers after this date.
Contact Adam Pracht, Volume Purchasing Coordinator, at vp@smokyhill.org or 785-825-9185 to sign up for the program or with any questions.
Across the more than 50 school districts we serve, we know of more than a dozen new or moving superintendents starting this fall.
First, we want to say "Welcome!"
Next, we would love the opportunity to invite you to join our monthly Superintendents Advisory Council meetings, where you can learn about the latest at Smoky Hill ESC, network with your peers, hear updates from KSDE, discuss other topics important to education, and give valuable feedback and direction to us in our services.
SHESC Executive Director Chris Moddelmog well be setting up meetings with all new superintendents to help them learn about the wide scope of benefits available as a member district!
In the meantime, if there is anything we can do to help or if you have questions, please contact Moddelmog at cmoddelmog@smokyhill.org.
Also, if you think we've missed getting this to a superintendent who needs to see it, please forward the message!
We are excited to help you!