"SHESC Messenger": End of April 2021

End of April 2021
---
---
'Emergency Connectivity Fund' Expected Soon

The American Rescue Plan Act reserves more than $7 billion for the Emergency Connectivity Fund. The fund is designed to provide reimbursement for equipment and services that students and school staff can use to access the internet from home or other off-site locations.

The Federal Communications Commission is in the process of creating the rules, which may be available as soon as early May. Eligible items may include (but are not limited to) routers, modems, hotspots, laptop computers, tablet computers, and other similar end-user devices. Experts are anticipating that schools and districts will also be reimbursed for off-campus internet access for remote learners, as well as items and services to help enable learning during COVID-19.

While the Emergency Connectivity Fund is not a part of the E-rate Program, the E-rate portal and forms are used to request reimbursement. Our E-rate consultants can help! Please call 785-825-9185 or email Tamera Burke at tburke@smokyhill.org for more information.
Renew or Sign Up For Learn360 Today!

Learn360 is a high-quality media-on-demand service, providing access to streaming or downloading of thousands of educational video resources, as well as other K-12 focused media.
Right now is the time to renew or sign up for a new Learn360 subscription with Cassie Edgerton at cedgerton@smokyhill.org!
Correlated to Kansas College and Career Ready Standards, media available through Learn360 is searchable by keyword, subject, grade level, state standard, media format and more. The materials draw on such brand names as National Geographic, History Channel, Sunburst, A&E, and many more.
Learn more at go.smokyhill.org/learn360!
Schools of Character Virtual Award Ceremony Scheduled for May 11

Smoky Hill Education Service Center will again host the Kansas State Schools of Character recognition program as an online event.

The announcement videos will be posted to SHESC's YouTube page on Tuesday, May 11 at go.smokyhill.org/YouTube, and will include both an "overview" video and individual videos recognizing each school receiving recognition in 2021.

In partnership with Character.org and KSDE, the recognition annually highlights one "State School of Character" and one "Honorable Mention School of Character."

Criteria for selection are based on Character.org's ​11 Principles of Character, which include providing students with opportunities for moral action, fostering shared leadership and engaging families and communities as partners in the character-building effort.

In Schools of Character, adults embrace their critical role as models. Teachers work together as professionals - along with parents and community members as partners - to positively shape the social, emotional, and character development of the young people entrusted to them each day. Students in these schools feel safe, respected, and connected to those around them, allowing them to thrive academically and socially and be motivated to give back to their communities.

Multiple schools are also honored with the following recognitions:

Shifting School Culture Recognition: F

or schools or districts that have developed and implemented an SECD initiative or program for at least one year and are transforming the school culture as well as growing student SECD skills.

Enhanced Spotlight Recognition: F

or schools or districts that are implementing new initiatives or are enhancing existing initiatives that will strengthen the SECD skills in their students and school climate.
Promising Practices Recognition: For schools or districts that have developed and successfully implemented a unique character practice. Promising Practices put one or more of the 11 Principles into action.

We hope that you join us on May 11 to celebrate these outstanding schools!
Volume Purchasing: Discounts on Essential Products for Graduation Day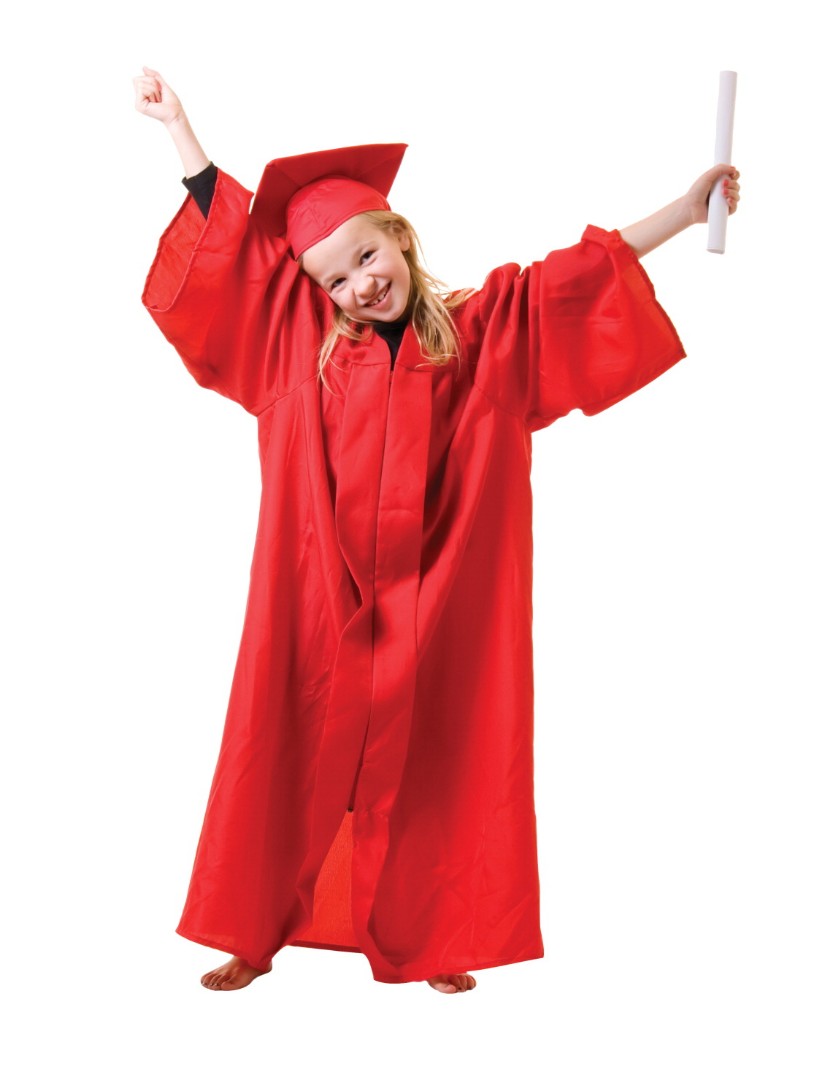 Graduation Day is fast approaching, and many schools are moving back toward some form of in-person ceremony to celebrate the class of 2021, even with personal protective equipment, social distancing, or attendance limits still in place to help prevent the spread of COVID-19.
Many graduation supplies are 33% off with FREE shipping through School Specialty!
Check out these selected items - available through SHESC-partner School Specialty - compare them to your current supplier, and get in touch with Adam Pracht, Volume Purchasing Coordinator, at vp@smokyhill.org to learn more about the Volume Purchasing Program!
Hammond & Stephens youth-size cap/gown/tassel package (various colors available, red pictured): $25.29. Your price: $16.94.
Hammond & Stephens, 2-in solid die cast silver color graduate medal: $2.89. Your price: $1.94.
Hayes Kindergarten Graduation Value Pack (includes 30 certificates, 30 diplomas, 50 sheets blank border paper, 25 invitations with envelopes, 25 graduation programs): $33.89. Your price: $22.71.
Hayes Best Sellers 360-Certificate Assortment (12 different certificates - 30 of each - plus 150 gold seals recognizing student achievement across a variety of areas, including Honor Roll, Attendance, General Recognition, and Subject-Area Recognition): $92.39. Your price: $61.90.
Hammond & Stephens graduation cap and gown swatch card (to match and see colors before placing an order): FREE.
See even more at go.smokyhill.org/graduation-volume-purchasing.
Featured PD: Low Ropes Facilitator Training - Smoky Hill Adventure Program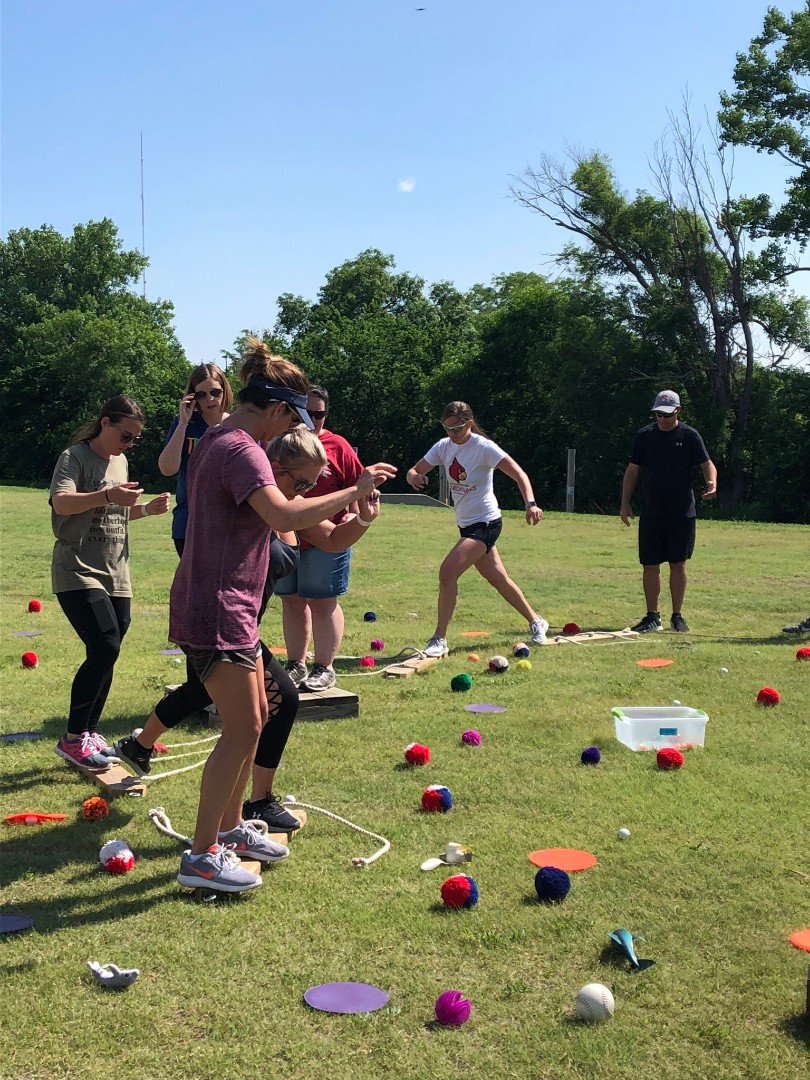 The Smoky Hill Adventure Program and Low Ropes Course teambuilding activities are some of the most popular professional development sessions that SHESC offers!
Now the program has opened up a unique opportunity for those who always wanted to not just be a participant in the Adventure Program, but also to lead sessions! "Low Ropes Facilitator Training" on April 30 is also a great opportunity to gain new teambuilding activities on or off the adventure course on the Fort Hays State University campus!
Participants will be trained on all aspects of how to facilitate the Low Ropes Course elements at the Smoky Hill Adventure Program. Participants will also be trained in program sequence, processing techniques and group dynamics. A take-home, open-book assessment will be given at the end of the training.
Successful completion of the training and assessment is necessary to facilitate at the Smoky Hill Adventure Program.
Training will include:
• Introduction to Smoky Hill Education Service Center and the Smoky Hill Adventure Program
• Activities that can be used to build teams – anytime, anywhere
• Low element guidelines and technical skills – element presentation, spotting, and safety standards
• Processing techniques and group dynamics
• Program sequence – presenting elements progressively
• Opportunity for you to learn new skills, ask questions, share concerns, and discuss ideas
Register today at go.smokyhill.org/ropes-training!
Try for Door Prizes at 'Scramble for Schools' and You May Walk Away With a New Grill!

If you needed one more reason to attend the Smoky Hill Education Foundation's annual golf tournament fundraiser (assuming that helping support more than 31,000 area students, enjoying a day on the links, and eating a delicious lunch aren't enough), this just might put you over the edge.

Along with dozens of gift cards, gift baskets, and other door prizes (such as a fair trade "Kantha Throw" from Connected in Lindsborg), the top door prize of the day will be a Napoleon Rogue 425 grill generously provided by Crawford Supply!

If you're a backyard gourmet, you will want to put in your tickets for a chance to roll this one home. Why?

42,000 BTUs with a cooking area of 18 x 23.75 inches - enough to grill 26 hamburgers all at once!
Three propane burners that reliably light every time with a battery-free ignition.
Precise, even temperature control and high-heat searing over a cast-iron cooking grid and stainless steel sear plates.
Compatible with a cast iron charcoal and smoker tray optional accessory (sold separately)

The tournament is June 1 at the Salina Municipal Golf Course and the registration deadline is May 21! Don't miss this great opportunity to make this grill yours for the perfect summer cookout! Learn more and register via go.smokyhill.org/golf2021. Also, you can register teams directly with Cassie Edgerton at cedgerton@smokyhill.org.