"SHESC Messenger": End of May 2021

End of May 2021
---
---
Watch the Virtual 'Schools of Character' Recognition Ceremony

Smoky Hill Education Service Center hosted the Kansas State Schools of Character recognition ceremony as an online event on May 11!

An overview video presented by Noalee McDonald-Augustine, SHESC Education Consultant, that names all those receiving recognition through Schools of Character is available at go.smokyhill.org/soc2021-recognition. The page also includes individual videos that highlight the accomplishments of each school or district recognized in 2021.

In partnership with Character.org and KSDE, the recognition annually highlights one or more schools in Kansas that have been certified by Character.org as a "State School of Character."

Criteria for selection are based on Character.org's ​11 Principles of Character, which include providing students with opportunities for moral action, fostering shared leadership and engaging families, and developing communities as partners in the character-building effort.

In Schools of Character, adults embrace their critical role as models. Teachers work together as professionals - along with parents and community members as partners - to positively shape the Social, Emotional, and Character Development of the young people entrusted to them each day. Students in these schools feel safe, respected, and connected to those around them, allowing them to thrive academically and socially and be motivated to give back to their communities.

This year's Kansas State School of Character is Stockton Grade School - USD 271 - Stockton, Kansas.

Multiple schools were also honored with the following recognitions:

Shifting School Culture Recognition: For schools or districts that have developed and implemented an SECD initiative or program for at least one year and are transforming the school culture as well as growing student SECD skills.

Barber County North School District - USD 254 - Medicine Lodge, Kansas

Bickerdyke Elementary School - USD 407 - Russell, Kansas

Enhanced Spotlight Recognition: For schools or districts that are implementing new initiatives or are enhancing existing initiatives that will strengthen the SECD skills in their students and school climate.

Barber County North School District - USD 254 - Medicine Lodge, Kansas

Bickerdyke Elementary School - USD 407 - Russell, Kansas

Hesston Middle School - USD 460 - Hesston, Kansas

Kennedy Primary, McKinley Intermediate, & Eisenhower Elementary - USD 435 - Abilene, Kansas

Lakeside Elementary School - USD 272 - Cawker City, Kansas

Meade Elementary/Junior High School - USD 226 - Meade, Kansas
Spring Valley Elementary School - USD 475 - Junction City, Kansas

Congratulations!
Golf Tournament Fundraiser Registration Due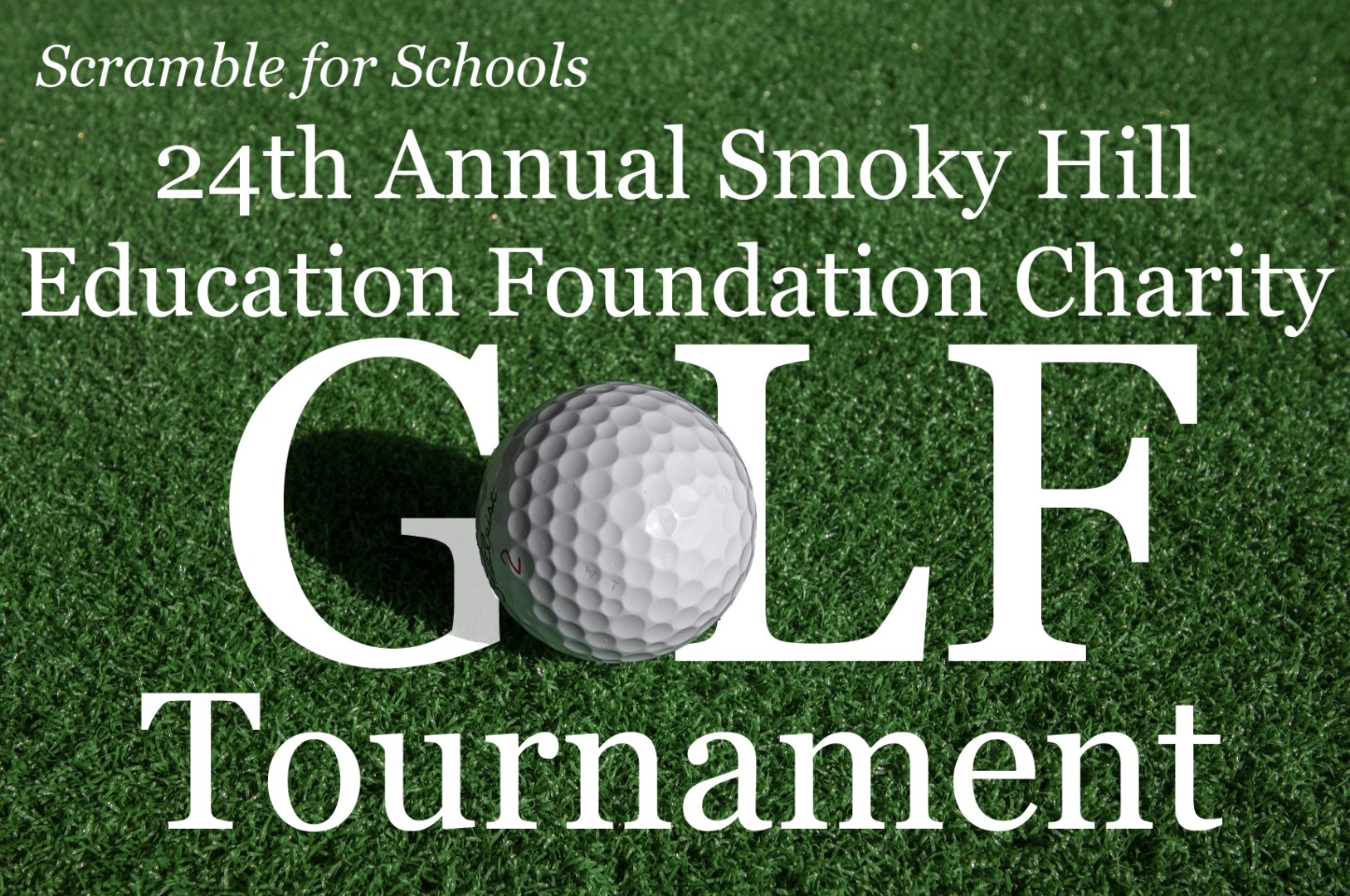 The Scramble for Schools Charity Golf Tournament is Tuesday, June 1, 2021 (the day after Memorial Day), at the Salina Municipal Golf Course!
The deadline for team registration is arriving soon on Friday, May 21. Register your four-person team by calling Cassie in our Salina office at 785-825-9185 or by email at cedgerton@smokyhill.org.
Noted as being one of the largest tournaments hosted in Salina, we'd love for you to join us for a fun-filled day of golf, while helping to support education in more than 50 school districts across Kansas.
The tournament includes multiple hole-in-one contests with fantastic prizes (if you're lucky!) and other contests offered throughout the day, such as closest to the pin, longest drive and longest putt!
We look forward to seeing you there!
Volume Purchasing: Products to Help Prevent 'Summer Slump'

A 2020 study published in the "American Education Research Journal" showed that more than half of students in grades one through six lost nearly 40% of their school year gains, on average, during the summer months.

Moreover, the situation has been made even worse because of distance or hybrid learning models that were made necessary in efforts to limit COVID-19.

Fortunately, the SHESC Volume Purchasing Program has discounted products available to help avoid that summer learning loss, including:

For more information about SHESC volume purchasing or to sign up for the program, email Adam Pracht at vp@smokyhill.org.
Engineering by Design (EbD) Training
Monday, June 7 - Thursday, June 10
9:00 a.m. - 3:30 p.m.
Salina Office
This four-day training provides teachers with the information and skills they need to implement Engineering by Design™ Integrated STEM (EbD) in their science courses. EbD is a standards-based national model for grades K-12 that develops technology and engineering literacy through a STEM context.
Using inquiry and design-based models, students learn concepts and principles through project-based learning. Schools may choose to purchase a school network agreement which includes curriculum for one building, including four days of training for two teachers. Contact Pam Kraus at pkraus@smokyhill.org for more information on this option. Individuals who are not a part of the school network agreement may attend this four-day training to learn more about how to use the features of EbD in their classrooms and will leave with a variety of hands-on activities to implement.
Three training levels are available:
Foundation of Technology (high school physical science)

Advanced Design Applications (physics)

Middle School physical science course
Two hours of graduate credit are available from MidAmerica Nazarene for participation in the four-day training, with an option to earn additional credit with lesson extensions.
Costs:
One or two teachers from school with network agreement with optional materials: $450

One or two teachers from school with network agreement without materials: No additional charge.

Individual teacher (without network agreement) with optional materials: $850

Individual teacher (without network agreement) without materials: $400
Smoky Hill Education Foundation Funds $250 Scholarship

In April, the Smoky Hill Education Foundation Board of Directors approved a new scholarship in partnership with Salina Area Technical College. It is going to Bree Isaacson from Southeast of Saline, who will be studying Diesel this fall at SATC!.

Awarding of the $250 scholarship on April 15 was timed to match the NC3 "National Signing Day" - designed to recognize high school students who are choosing to attend technical colleges this fall.

Congratulations!
Save the Date: 2022 Inspiring Educators Virtual Conference