"SHESC Messenger": Start of February 2021

Start of February 2021
---
---
Save the Date! Scramble for Schools Charity Golf Tournament

The Scramble for Schools Charity Golf Tournament is Tuesday, June 1, 2021 (the day after Memorial Day), at the Salina Municipal Golf Course!

Noted as being one of the largest tournaments hosted in Salina, we'd love for you to join us for a fun-filled day of golf, while helping to support education in more than 50 school districts across Kansas.

The tournament includes multiple hole-in-one contests with fantastic prizes (if you're lucky!) and multiple contests offered throughout the day, such as closest to the pin, longest drive and longest putt!

There are multiple ways you can support this year's tournament! Hole sponsorship, donating a door prize, or making a cash donation are all ways you can assist and help our tournament be the best it can be!

For more information about these opportunities, contact Jaye Ditter at jditter@smokyhill.org or by phone at 785-656-2300. If you're ready to register your four-person team for this year's tournament, you can do so by calling Cassie in our Salina office at 785-825-9185 or by email at cedgerton@smokyhill.org.

We're looking forward to counting this year's tournament as a WIN for everyone involved!
'Match Madness' Fundraiser to Help Bring Storyteller to Schools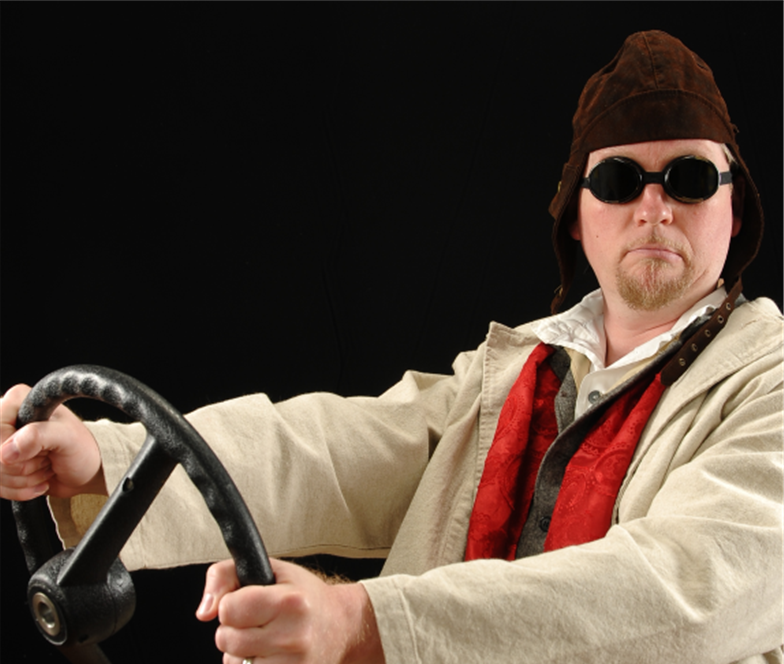 As the Greater Salina Community Foundation's "Match Madness" fundraiser celebrates its 10th year on March 25, Smoky Hill Education Foundation has set a goal of $2,000!
The annual fundraiser is a great opportunity for charitable giving to SHEF. If this year's goal is met, that will cover more than half of the cost of bringing storyteller Tim Lowry to area schools in cooperation with the annual Kansas Storytelling Festival.

To give on March 25, visit www.matchmadnessgscf.org/SHESC, and have your gifts stretch farther with matching funds from GSCF!
About Storyteller Tim Lowry:
From kissing frogs to literary classics to American history, Tim Lowry tells stories drawing inspiration from Mark Twain, Appalachian folk tales, circus performances and more. His fourth grade teacher once wrote on his report card: "tends to excessive speech." Today that has proven a profound understatement, as Lowry once calculated that he could talk continuously from his repertoire for more than a full day without repeating himself.
"Tim is a human time machine who makes history happen in your hands and collapses hours into moments of magic. It is a pleasure and a joy to be swept along into one of his narratives and an instant later you realize an hour has passed. With careful and deliberate, but nearly invisible crafting, Tim's 'off-the-cuff' stories flow as luxuriously as melted chocolate and are just as delicious."
-Timpanogos Storytelling Festival
"I watched the crowd laugh out loud and go seriously quiet."
-Chamber of Commerce, Summerville, South Carolina
Learn more about Lowry at www.storytellertimlowry.com. Lowry will also perform at the Kansas Storytelling Festival, learn more at www.kansasstorytelling.com.
Featured Professional Development: 'Project-Based Learning'

Caution!!!

This professional learning opportunity is only for those who want to:

Increase student engagement

Increase academic achievement

Teach or reinforce authentic learning of Social-Emotional skills

Communicate student learning to families

Increase relevance

or i

ncrease student ownership of learning

Join John Girodat, Smoky Hill Education Service Center consultant, on February 23 from 9:00 a.m. - 3:30 p.m. to investigate the seven essential elements of project-based learning.

During this training, we describe how PBL can benefit your students, your classes, and your school. We also dive into the seven essential elements and describe how you can incorporate any - or all! - of them into your classes to benefit student learning. By the end of the day, you will have a project-based learning plan that you can take back to your classroom and implement.

If that wasn't enough, you also have the opportunity to earn up to three graduate level credits through Mid-America Nazarene University with some additional outside work. To register go to: link.smokyhill.org/PBL. For more information, contact John Girodat at jgirodat@smokyhill.org.
KAESA 2021 Virtual CTE Conference Starts Next Week, Lasts Through February!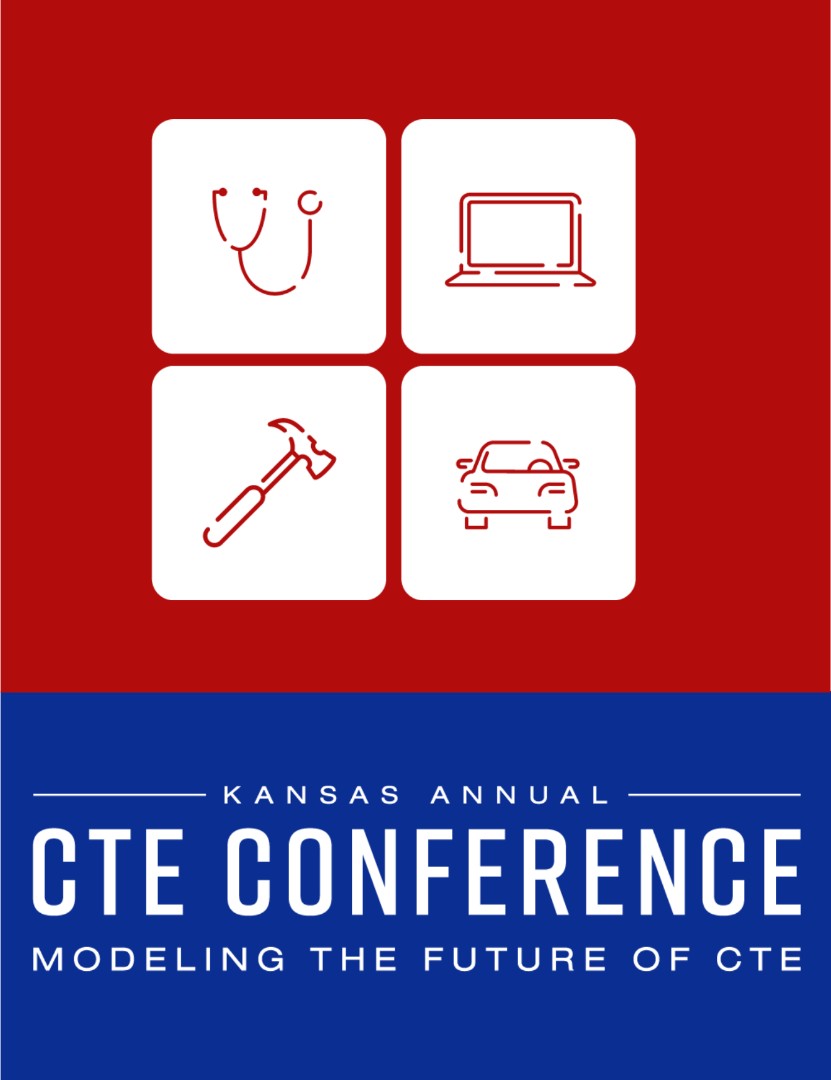 "Modeling the Future of CTE" - KAESA's 2021 virtual conference scheduled throughout February - includes a great new feature! You won't need to make a difficult choice between sessions being held at the same time. With video on demand, you will have access to recordings of all conference sessions for six months after they are recorded!
Among the high-quality professional development being offered for all involved in CTE, you can attend:
Teachers showcasing projects and ideas

Collaboration opportunities to share and ask questions

KSDE consultants on hand to assist districts

Vendors demonstrating products
Watch for interactive virtual sessions including industry tours, classroom presentations, hands-on simulations, Pathway-specific days, and more!
Registration:
Early Bird Pricing Ends Next Week for 'Inspiring Educators'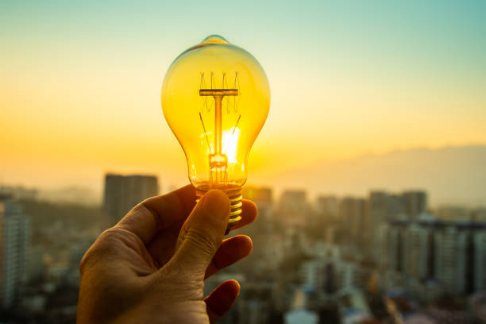 Early Bird registration pricing for SHESC's Inspiring Educators Virtual Conference – Shaping the Classrooms of Tomorrow ends soon on February 1!
On February 15, 2021, participants will assemble via Zoom to address real issues in education by networking, discussing trends, and reflecting on personal practice.
This year's conference will feature 50 sessions provided by experts from Kansas and across the nation focusing on:
Transforming Learning in the Content Areas

Innovating Ideas in Education

Empowering Teaching and Learning

Implementing STEAM

Promoting Well-Being
Watch John Girodat, SHESC Education Consultant, talk about some of the opportunities available!
The goal is to provide much-needed support, but also begin thinking about changing the trajectory of education. We will offer the sessions live via Zoom and have the recorded versions available for conference participants to view after the conference has completed. This added element allows attendees to view all conference sessions either live or on-demand through March 31, 2021. We look forward to a fantastic day of collaboration and learning!
Download a List of Sessions and Presenters: Session Descriptions
This is a tremendously unique opportunity to learn from leaders focusing on those topics, which are of urgent importance to educators across the state and the nation. The options allowed by the format will allow you to personalize your professional development day as well as have access to all of the sessions for an additional six weeks. Don't miss out on this chance to deepen your understanding on a wide range of timely educational topics. There is something for everyone!
College Credit Available
Pricing: $50 per person – Charter and Associate Members
$65 per person – Non-Member
Discount Pricing (Register before February 1, 2021):
$40 per person – Charter and Associate Members
$55 per person – Non-Member
#InspiringEdVirtualConference
Registration: link.smokyhill.org/InspiringEdVirtualConference
Click for the full schedule table of all the sessions you can choose to attend!
Volume Purchasing: Go Touchless!

As we prepare our meeting spaces to once again host special events, classes, and other gatherings, we have made a number of upgrades to our Salina offices to help prevent the spread of COVID-19.

We think you're going to love all the new "touchless" features the next time you visit, and also appreciate how it will mean a healthier building post-Coronavirus as well! Improvements include:

Filtered water dispenser

Sinks, soap, towels, toilets and sanitizer

Foot door-opener

Lidless trash cans

Automatic lights

Many similar items are available through volume purchasing to make your classroom or office more sanitary. Consider:

Jonti-Craft Touch-Free Faucet Adapter

Dial FIT Touch-Free Foaming Soap Dispenser
Medline No Touch Forehead Thermometer
Genuine Joe Solutions Touchless Towel Dispenser
DIGCare Floor Standing, Touchless Hand Sanitizer Dispenser (Pictured)
Securitech Hands Free Door Opener
UltraSite Recycled Plastic Round Trash Receptable (32 gallons, lidless)
Copernicus Single Student Hand Sanitizer Station Cart (works with standard no-touch wall-mounted dispensers).
And many more!

Contact Adam Pracht, Volume Purchasing Coordinator, at vp@smokyhill.org for more information about the program and to get enrolled with your FREE login today to take advantage of savings. Even non-member schools and districts, as well as non-profit organizations – can participate in the program!
Phase 2 of COVID-19 Vaccine Includes Teachers and School Staff Members
The Kansas Department of Health and Environment recently moved to Phase 2 of its COVID-19 distribution plan, opening availability to "persons aged 65+, high-contact critical workers, and congregate settings."
Included in this phase are K-12 employees and childcare workers, which encompasses teachers, custodians, drivers, and other educational staff, and should be provided free of charge since development and production was funded by taxpayer dollars.
It's likely you're wondering when you can receive one of the vaccines, which were safely developed with unprecedented urgency in record time.
For important updates, answers to FAQ, and COVID-19 prevention tools, visit the following: