"SHESC Messenger": Start of January 2022

Start of January 2022
---
---
SHESC Executive Director Chris Moddelmog Interviewed on ACE-Ed Podcast
The American Consortium for Equity in Education (ACE-Ed) recently interviewed Chris Moddelmog on its podcast to talk about all the ways SHESC supports education!
On the show - which you can listen to now at go.smokyhill.org/ace-podcast or in the embedded audio player below - Moddelmog talks about SHESC's volume purchasing program, its connection with Lawrence Gardner High School, professional development in STEM areas, and more!
"The service we provide is problem-solving," Moddelmog said, in summarizing all the areas where SHESC lives up to the word "Service" in its name.
Our thanks to ACE (learn more about them at www.ace-ed.org) for having Chris on the podcast!
Featured Professional Development: CTE and SPED Collaboration
As part of the Perkins V grant process, districts must consider whether all special populations have access to and equity in career and technical education (CTE) programs.
This workshop will next be available by Zoom the afternoon of January 26, 2022. Just register HERE.
It is designed to improve communication between the CTE and Special Education (SPED) worlds by bringing together educators and administrators from both groups to have conversations about how they can better collaborate, with the ultimate goal of helping SPED students leave high school with a clear plan and employable skills.
In the SPED world this is accomplished through a transition plan; while in the CTE world it happens through an individual plan of study. Often this results in a duplication of effort and little or no acknowledgement of one plan by the other.
By collaboration between CTE and SPED, students will be better served with a cohesive transition plan that is built on the individual plan of study.
Pam Kraus will lead this beneficial professional development opportunity designed to help save you time and money.
A Credit Recovery Account with SHLC Could Help Students Graduate Early
If you have students who are great candidates for graduating at semester instead of in the spring, a Smoky Hill Learning Center credit recovery account could help them to achieve that goal and jump into the workforce or start college earlier!
Even if they don't finish early, credit recovery can help struggling students stay on track for May graduation with their classmates!
Save your district money and run your own on-site credit recovery program through Smoky Hill Learning Center's Apex Learning account for as low as $100 per semester course.
You can also send students directly to SHLC to recover failed or incomplete credits working virtually with our learning center teachers. We will need written approval from school officials, verification of the class or classes that a student needs to recover, and information on who is responsible for the cost – either the school or the student's family. The cost is $200 per semester course.
For more information, please call our learning center at 785-825-0435 or e-mail Troy Marseline at tmarseline@smokyhill.org.
Volume Purchasing: Quick January Lesson Plan Ideas and the Products to Support Them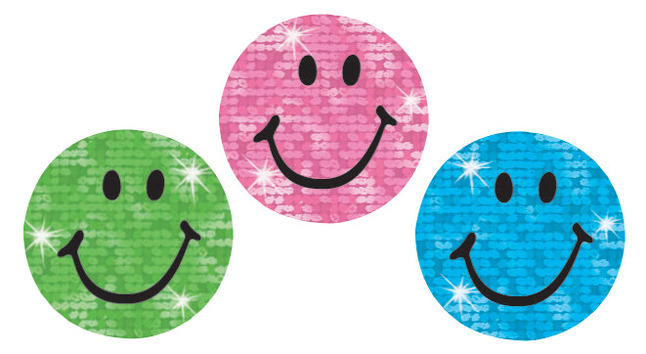 It sure would be nice to have some January lesson plans ready to go when you get back from the holidays!
Here are three ideas to put in your file, along with product suggestions from SHESC Volume Purchasing to find needed materials, quickly and easily.
For New Year's Day -

(From Kathleen McGinley. This idea was published in the

NEA's

Weekly "Works4Me" Email list.)


"At the beginning of each new year, I discuss 'resolutions' with my classes. We talk about the benefits of making long-term goals, and the advantages of planning and documenting them. I provide them with some official-looking paper and they write down their behavior or academic goals for the remainder of the school year (in ink, of course!) for themselves and then sign them with their full name. In past years, I collected the papers and returned them during the last week of school. They are good for reflection and for noting progress made. This year I think I am going to keep them in their portfolios!"
For Martin Luther King Jr.'s Birthday - (From NEH):
"In this lesson, students will learn about the life and work of civil rights leader Martin Luther King, Jr. Students will listen to a brief biography, view photographs of the March on Washington, view a portion of King's "I Have a Dream" speech delivered in August 1963, and discuss what King's words mean to them. Finally, they will create picture books about their own dreams of freedom for Americans today."
For National Sticker Day on January 13 - (From National Day Calendar):

"Research the fascinating history of stickers! Historians credit the European merchants in the 1880s as the first to stick labels to their products, in an effort to promote their goods and wares to passersby.

The observance is in honor of R. Stanton Avery, who was born on January 13 in 1907. Avery was the original creator of the adhesive label with removable backing.

"Host a sticker collection contest. (So many available through volume purchasing!) Award prizes for the largest, most colorful, and most original collections.

"Inspire creativity in the classroom. Ask students to design stickers for events and campaigns."
To learn more, contact Adam Pracht, Volume Purchasing Coordinator, at vp@smokyhill.org.