"SHESC Messenger": End of February 2021

End of February 2021
---
---
Interactive 'Session-Finder' Helps to Discover Great Sessions at 'Inspiring Educators' Conference

With nearly 50 sessions to choose from at the Inspiring Educators Virtual Conference, we have the solution to help you find those that speak to you most!

This interactive "Session Finder" will help you to find your way to the sessions that speak most to your needs and interests!

You can either view sessions live on February 15 or watch the recordings that will be available to you through March 31.

Participants will assemble via Zoom to address real issues in education by networking, discussing trends, and reflecting on personal practice.

This year's conference will feature sessions provided by experts from Kansas and across the nation focusing on:

Transforming Learning in the Content Areas

Innovating Ideas in Education

Empowering Teaching and Learning

Implementing STEAM

Promoting Well-Being

The goal is to provide much-needed support, but also begin thinking about changing the trajectory of education. We will offer the sessions live via Zoom and have the recorded versions available for conference participants to view after the conference has completed. This added element allows attendees to view all conference sessions either live or on-demand through March 31, 2021. We look forward to a fantastic day of collaboration and learning!

Download a List of Sessions and Presenters: Session Descriptions

This is a tremendously unique opportunity to learn from leaders focusing on those topics, which are of urgent importance to educators across the state and the nation. The format options will allow you to personalize your professional development day as well as have access to all of the sessions for an additional six weeks. Don't miss out on this chance to deepen your understanding on a wide range of timely educational topics. There is something for everyone!

College Credit Available

Pricing: $50 per person – Charter and Associate Members

$65 per person – Non-Member

#InspiringEdVirtualConference

Registration: link.smokyhill.org/InspiringEdVirtualConference

Click for the full schedule table of all the sessions you can choose to attend!
Smoky Hill Adventure Program Provides Fun and Engaging Experiences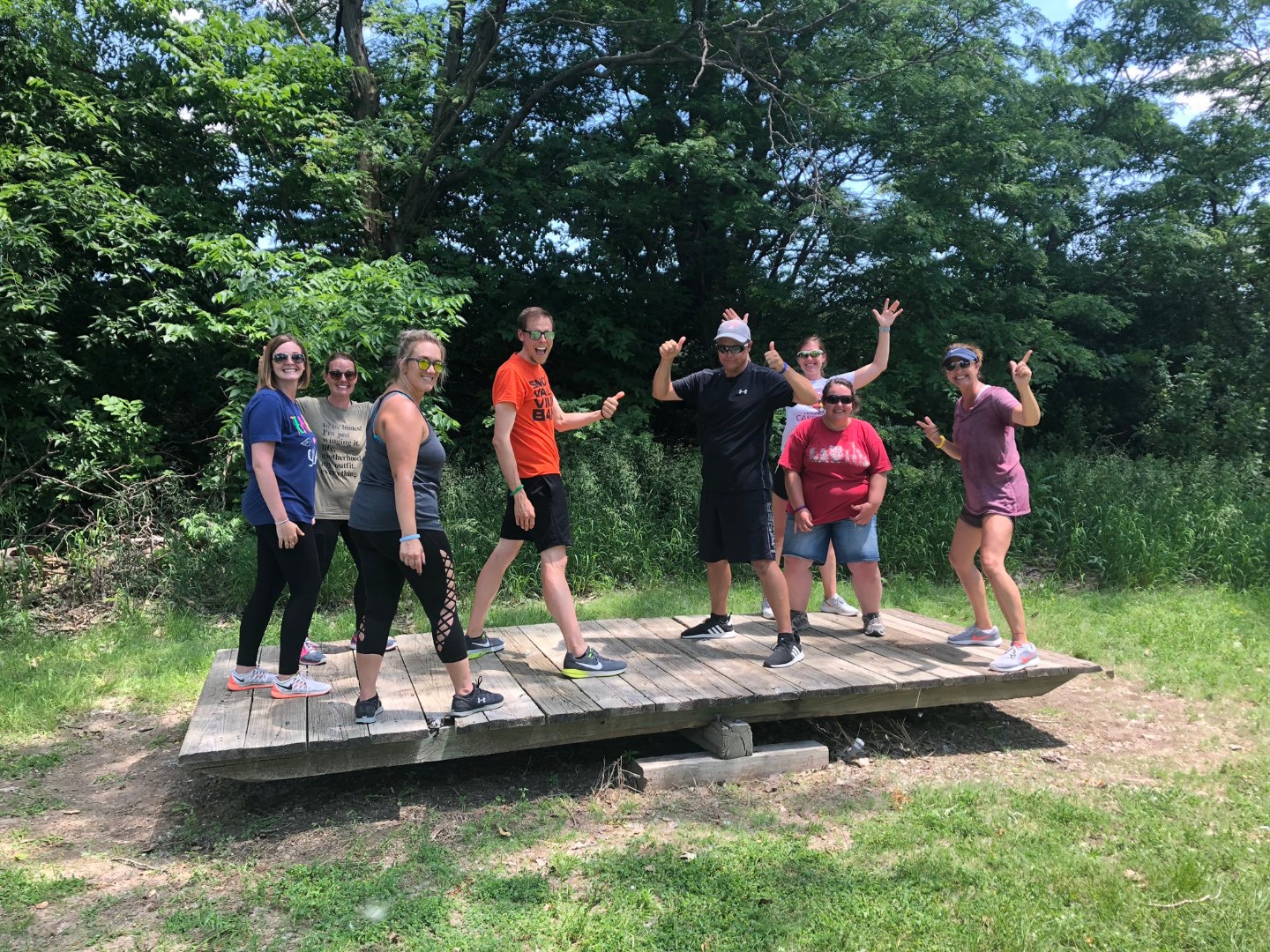 The Smoky Hill Adventure Program provides a perfect opportunity for students to get hands-on experience developing their Social, Emotional, and Character Development skills.
The program allows participants to be physically involved in a series of individual and group intellectual and physical challenges. These challenges require a combination of teamwork skills, individual commitment, problem solving, goal setting, and emotional risk-taking. The program is designed around the Experiential Learning Cycle: Experience, Reflection, Generalization, and Application.
Offering both high and low ropes courses located on the Fort Hays State University campus, as well as portable adventure equipment that can be brought to a location, the program is available for 5th through 12th grade students, as well as staff members, sports teams, youth groups, community groups, and corporate groups. The portable equipment program can be designed for all age levels and groups. Both the ropes course and the portable program have accessible elements for individuals with disabilities.
The Smoky Hill Virtual Adventure Program is also available if you are unable to bring your students to the ropes course either because of COVID-19 restrictions or travel limitations. This experience provides a virtual experiential learning opportunity in which students work together in small groups as well as large groups to solve challenges, engage in group competitions, and further develop relationships.
This is an excellent opportunity for you and your group to experience something engaging, encouraging, constructive, and extremely educational. For more information on the Smoky Hill Adventure Program, contact Noalee McDonald-Augustine at 785-621-4414 or nmcdonald@smokyhill.org.
Featured Professional Development: 'Growth-Mindset Grading'

Students are more likely to succeed when they understand they are capable of mental growth and change, rather than stuck in a fixed mindset.

Instilling a growth mindset is a critical student success skill that will support students' academic and social-emotional growth. In this workshop, participants learn how to support a growth mindset through their grading practices and policies. Critique and feedback, reflection activities and formative assessment best practices will also be addressed. If you want to align your grading with a growth mindset for students, this is the workshop for you!

Time: 3:30 - 5:30 p.m., February 25, 2021

Instructor: John Girodat

Via Zoom

Register HERE.
Volume Purchasing: Decorate for the Spring Holidays!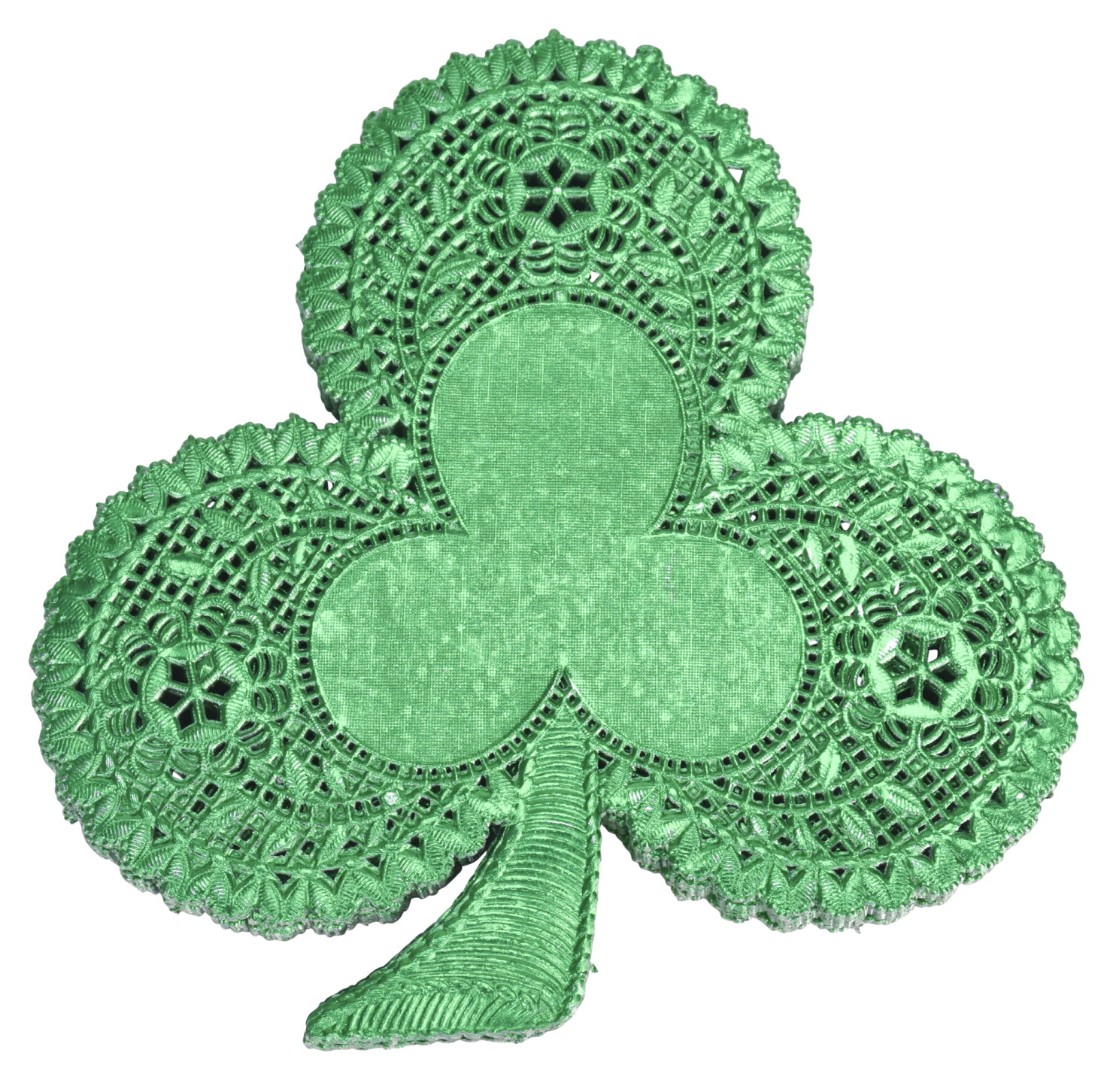 Plan ahead and order through SHESC Volume Purchasing today to be ready for the spring holidays with decorations, small gifts and rewards, and lesson aids!
Just a few of the available items to consider are:
For Valentine's Day (February 14): Musgrave Pencil Co. "Happy Valentine's Day From Your Teacher" (Pack of 12 pencils) - Retail: $4.09. With discount: $2.74.
For Presidents Day (February 15): Trend Enterprises Presidents of the United States Design Bulletin Board Set (52 pieces) - Retail: $19.29. With discount: $12.92.
For Black History Month (February): School Specialty Graphic History, Set 1 or 2 (12 books per set. May include titles on "The Brave Escape of Ellen and William Craft," "The Buffalo Soldiers of the American West," "Rosa Parks and the Montgomery Bus Boycott," and "Harriet Tubman and the Underground Railroad") - Retail: $171.49. With discount: $114.90.
For St. Patrick's Day (March 17): School Smart Paper Die Cut Shamrock Doily (6 inches, pack of 100, pictured) - Retail: $29.69. With clearance discount: $7.99.
For first day of spring (March 20): Hygloss Spring Decorative Classroom Pack (188 pieces of easy-to-apply and remove decorations - hearts, shamrocks, rabbits, flowers, butterflies, and assorted insects) - Retail: $47.09. With discount: $31.55.
Contact Adam Pracht, Volume Purchasing Coordinator, at vp@smokyhill.org for more information about the program and to get enrolled with your FREE login today to take advantage of savings. Even non-member schools and districts, as well as non-profit organizations – can participate in the program!
Poetry Resources for Educators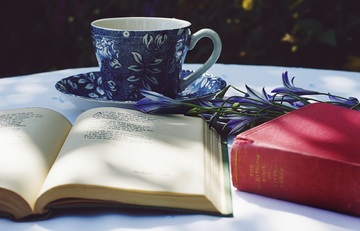 With the popular performances of Amanda Gorman, Youth Poet Laureate, at the inauguration of President Joe Biden and the Super Bowl, poetry has been been gaining new interest from young people.
Here are some resources to start you on your way to incorporating more poetry and verse in your lesson plans:
Use GameStop News to Support Financial Literacy

The surprising news last week surrounding GameStop stocks being influenced by Reddit posters may not be a stellar example of responsible investing behavior. However, it certainly has raised the interest of many students in economic matters, and it presents a great opportunity for educators to bring up the subject of personal finance.

If you're not sure how to get started, here are three great links to understand the basics and apply it to your lessons:
Anytime is a Great Time to Get Active and Beat Winter Blues!
We are hitting the time of the year where the long, dark winter is starting to have its effects on teachers and students. The days have been short, but with no breaks, the 28 days of February can seem very long. Now is a perfect time to put some energy back into your classroom through fun, engaging and even educational energizers. Let's get the students up and moving, interacting with one another, and having a little fun to fight off the winter blues.
When is a good time for an energizer?
The last hour of the day

Friday afternoon

Monday morning

After lunch

Students have been sitting for a while

The teacher has been talking for a while

There hasn't been much student interaction

The room is too hot… or too cold

Anytime, really!
What can I do?
BUZZ

Have students form a circle. Everyone takes a turn saying a number starting with one, two, three, and so on. The catch is that whenever a number with a four in it comes up, or a multiple of four, the student has to say: "Buzz!" You can do this with any number to fit what you are working on in class, or as a review for older students.

SPORTS GALLERY

The students find a place to stand where they have plenty of room to perform the actions. The teacher calls out different sports skills and students mimic them for 10 seconds. After a while the teacher speeds up the cadence to really get the students moving. Some examples of sports skills might be:

Shooting a basketball

Hitting a baseball

Swinging a golf club

Throwing a football

Downhill skiing

Shooting an arrow

Dancing like a ballerina
ZIP, ZAP, ZOP

Inform the students that the way they pass in the game is to lean in with one leg and point to a person across the circle. Eye contact is most important. Ask student to try this all together.

Lean in with one leg and point to the person across the circle, connect with eye contact and say, "zip." That person does the same to another person across the circle and says, "zap." The next person passes with the same physical cue and says, "zop." The game continues by passing "zip," "zap," or "zop," across the circle.

Inform students they are not allowed to pass to the person to the right or left of them. It must be passed across the circle.
RESOURCES:
www.bookwidgets.com/blog/2016/10/15-fun-classroom-energizers-for-students
www.actionforhealthykids.org/activity/classroom-physical-activity-breaks/
www.appleschools.ca/energizers
www.greeleyschools.org/Page/11394
www.responsiveclassroom.org/keep-your-class-moving/
www.responsiveclassroom.org/a-teacher-shares/