"SHESC Messenger": End of January 2021

End of January 2021
---
---
Kansas State Schools of Character Recognition Program Open for Applications

If your school or district is doing great things with social, emotional, and character development, please consider applying for one or more of the Kansas State Schools of Character recognitions.

The Shifting School Culture Recognition is for schools or districts that have developed and implemented an SECD initiative or program for at least one year and are transforming the school culture as well as growing student SECD skills.

The Enhanced Spotlight Recognition is for schools or districts that are implementing new initiatives or are enhancing existing initiatives that will strengthen the SECD skills in their students and school climate.

These applications are due March 26, 2021, and can be emailed to Noalee McDonald-Augustine at nmcdonald@smokyhill.org. The application fee for either Shifting School Culture or Enhanced Spotlight is $25, payable to Smoky Hill Education Service Center. Click here to go directly to the applications.

The Promising Practices Recognition application process must be completed online through the Character.org website, www.character.org, and is for schools or districts that have developed and successfully implemented a unique character practice. The application deadline is March 26, 2021, and has an application fee of $100 payable to Character.org.

For more information, contact Noalee McDonald-Augustine nnmcdonald@smokyhill.org or Kent Reed, kreed@ksde.org.
Early Bird Pricing Available for Virtual Conference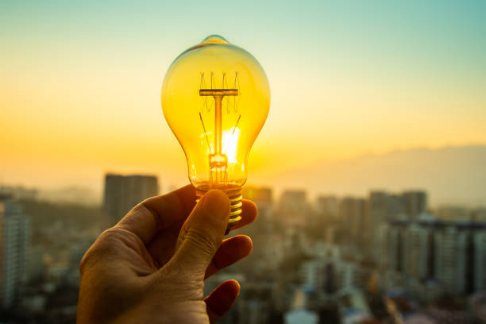 Join educators from across the state and nation for SHESC's Inspiring Educators Virtual Conference – Shaping the Classrooms of Tomorrow on February 15, 2021. Participants will assemble via Zoom to address real issues in education by networking, discussing trends, and reflecting on personal practice.
This year's conference will feature 50 sessions provided by experts from Kansas and across the nation focusing on:
Promoting Well-Being

Implementing STEAM

Empowering Teaching and Learning

Innovating Ideas in Education

Transforming Learning in the Content Areas
The goal is to provide much-needed support, but also begin thinking about changing the trajectory of education. We will offer the sessions live via Zoom and have the recorded versions available for conference participants to view after the conference has completed. This added element allows attendees to view all conference sessions either live or on-demand through March 31, 2021. We look forward to a fantastic day of collaboration and learning!
Download a List of Sessions and Presenters: Session Descriptions
This is a tremendously unique opportunity to learn from leaders focusing on those topics, which are of urgent importance to educators across the state and the nation. The options allowed by the format will allow you to personalize your professional development day as well as have access to all of the sessions for an additional six weeks. Don't miss out on this chance to deepen your understanding on a wide range of timely educational topics. There is something for everyone!
College Credit Available
Pricing: $50 per person – Charter and Associate Members
$65 per person – Non-Member
Discount Pricing (Register before February 1, 2021):
$40 per person – Charter and Associate Members
$55 per person – Non-Member
#InspiringEdVirtualConference
Registration: link.smokyhill.org/InspiringEdVirtualConference
Here is just one of the many great sessions and presenters you can expect on February 15!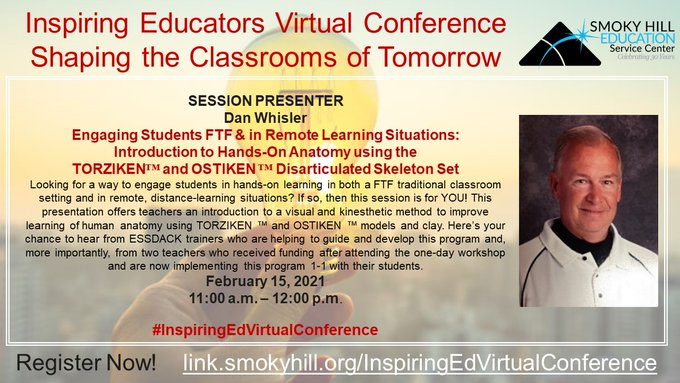 Featured Professional Development: 'Competency-Based Learning: Are We Ready?'

Competency-Based Learning (CBL) has been catapulted to the forefront in Kansas since the publication of "Navigating Change" from the Kansas Department of Education. There are many reasons that CBL makes sense, especially in these unprecedented times, but are you ready to take on this complex transformation?

If you are unsure about what you need to have in place to begin the process, the questions you need to ask, or where you need to start, Smoky Hill Education Service Center has you covered. Join John Girodat, SHESC consultant, for a two-hour discussion on Competency-Based Learning and your readiness to take it on.

During this professional learning opportunity, we will cover the following:

Defining what Competency-Based Learning really is, and what it entails

Explaining why CBL might be the right option for you and your school or district

Planning how to communicate the change from your current system to CBL

Discussion of the steps necessary to lead the change to CBL

Whether you have made the decision to move toward Competency-Based Learning, are pondering such a move, or want to learn more about what CBL really is, this professional learning opportunity is for you. For more information on Competency-Based Learning or this session, please contact John Girodat via email at jgirodat@smokyhill.org, or at 785-825-9185. To register for this session, visit link.smokyhill.org/Competency-BasedLearning.
Don't Miss a Minute of the Virtual CTE Conference With Video on Demand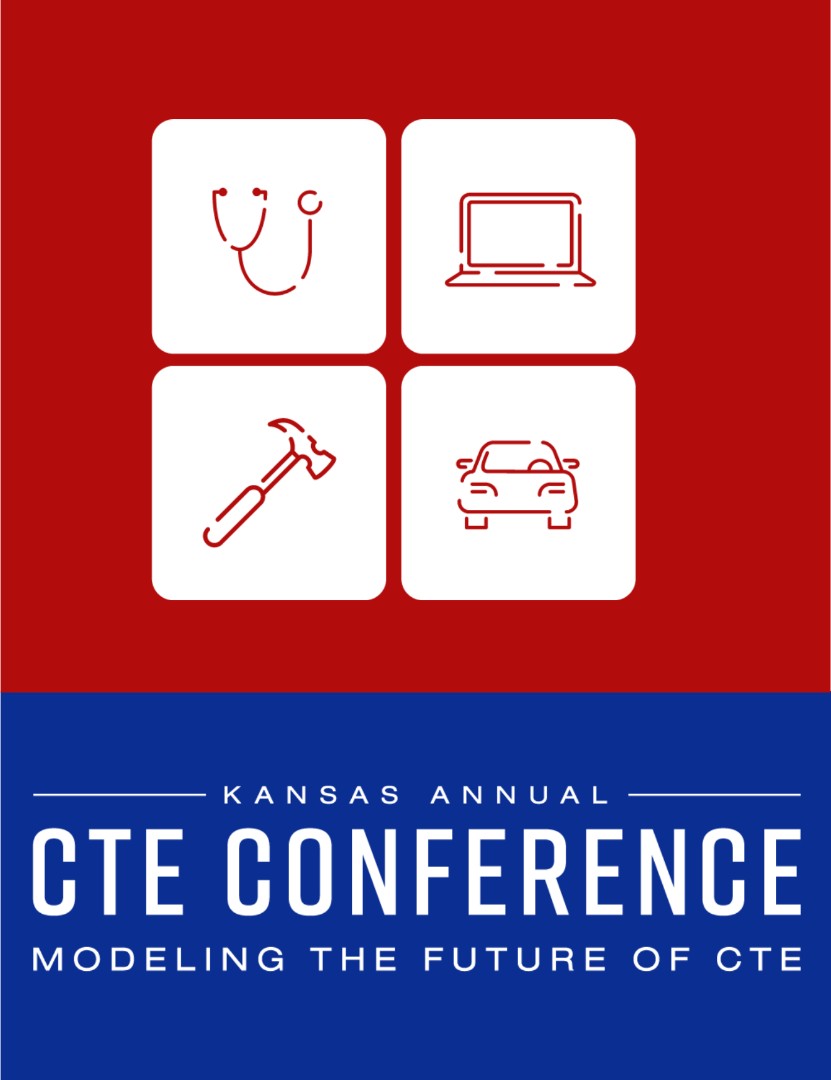 "Modeling the Future of CTE" - KAESA's 2021 virtual conference scheduled throughout February - includes a great new feature! You won't need to make a difficult choice between sessions being held at the same time. With video on demand, you will have access to recordings of all conference sessions for six months after they are recorded!
Among the high-quality professional development being offered for all involved in CTE, you can attend:
Teachers showcasing projects and ideas

Collaboration opportunities to share and ask questions

KSDE consultants on hand to assist districts

Vendors demonstrating products
Watch for interactive virtual sessions including industry tours, classroom presentations, hands-on simulations, Pathway-specific days, and more!
Registration:
Volume Purchasing: Products to Fight COVID-19 Spread, Improve Indoor Air Quality May Be Eligible for Federal Relief Funding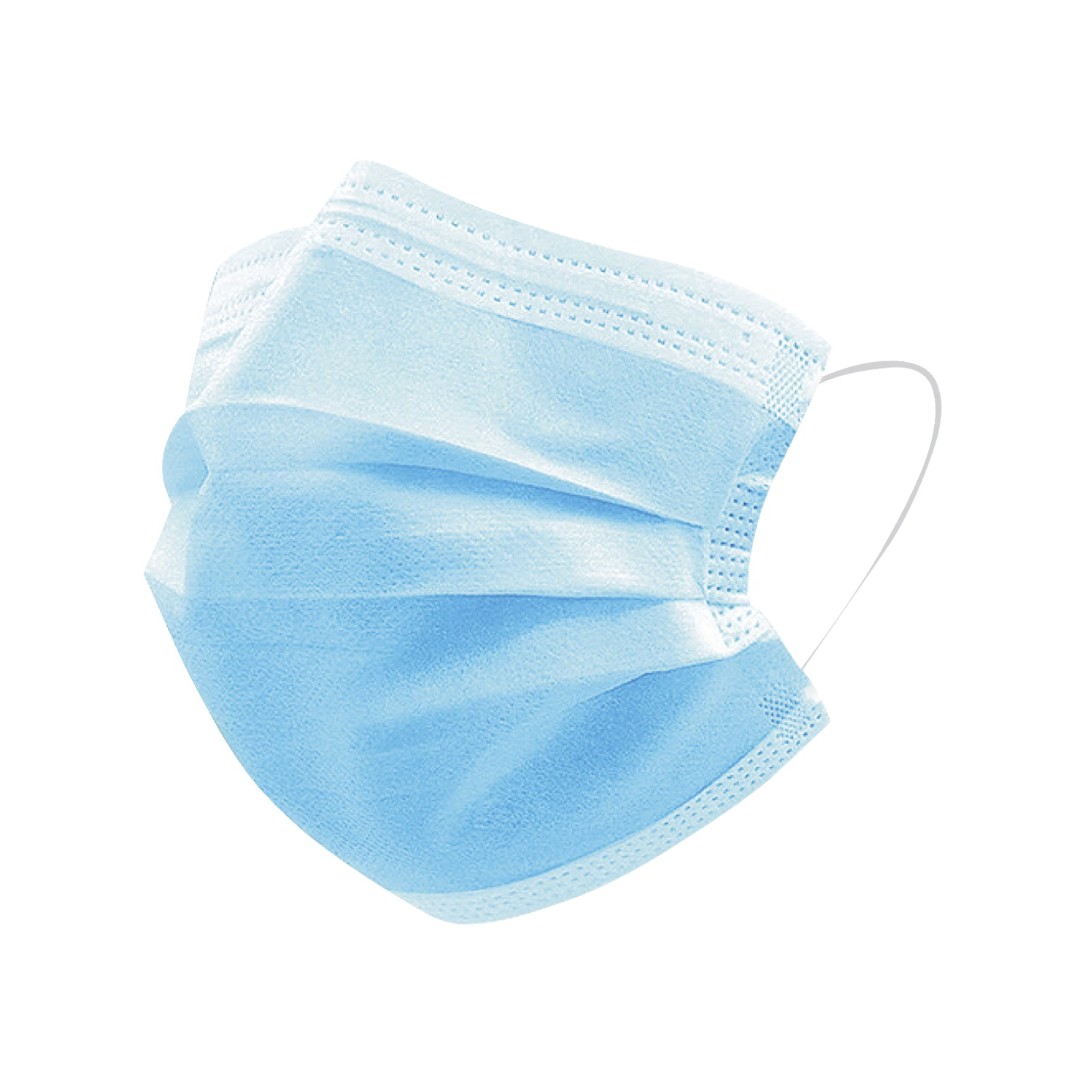 It's easy to miss at page 1,800-something in the more than 5,500 pages of legislation, but K-12 schools nationwide are set to receive about $57 billion in direct federal aid under the Elementary and Secondary School Emergency Relief Fund.
This is part of the $900 billion COVID-19 relief legislation passed in December 2020 that also provided a wide variety of economic relief and COVID-19 prevention measures.
The Emergency Relief Fund requires states to allocate 90% of these direct funds as sub-grants to educational institutions in specific categories. In many of these categories the SHESC Volume Purchasing Program provides substantial discounts, helping you stretch these funds even further. For example:
Permitted expense by law:

"Purchasing supplies to sanitize and clean the facilities of a local educational agency, including buildings operated by such agency."


How Volume Purchasing can help: Sanitizers, cleaners, and hand cleansers from School Specialty, custodial catalogs, and supplemental COVID-19 prevention catalog.

Permitted expense by law:

"Planning for, coordinating, and implementing activities during long-term closures, including providing meals to eligible students, providing technology for online learning to all students…"


How Volume Purchasing can help: Cafeteria food purchased through F & A Foods in Concordia.

Permitted expense by law:

"Purchasing educational technology (including hardware, software, and connectivity) for students who are served by the local educational agency that aids in regular and substantive educational interaction between students and their classroom instructors, including low-income students and children with disabilities, which may include assistive technology or adaptive equipment."


How Volume Purchasing can help: Technology purchases through partners that include CDW-G and Twotrees out of Wichita.

Permitted expense by law:

"Inspection, testing, maintenance, repair, replacement, and upgrade projects to improve the indoor air quality in school facilities, including mechanical and non-mechanical heating, ventilation, and air conditioning systems, filtering, purification and other air cleaning…"


How Volume Purchasing can help: Expanded availability of furnace filters to include higher-quality MERV 13 filters – rated to remove the aerosols that are a primary vector of COVID-19 virus; freestanding, plug-in air purifiers through School Specialty.

Permitted expense by law:

"Providing principals and others school leaders with the resources necessary to address the needs of their individual schools."


How Volume Purchasing can help: A "catchall" category to help meet specific needs not covered by other categories in the law, this may reasonably include COVID-19 prevention measures such as 3-ply masks (pictured), KN-95 masks, touchless thermometers and more available through various supplier partners.
Contact Adam Pracht, Volume Purchasing Coordinator, at vp@smokyhill.org for more information and to get enrolled with your FREE login today to take advantage of savings. Even non-member schools and districts, as well as non-profit organizations – can participate in the program!
Resources to Speak with Students and Children About Public Violence, Frightening News

The tragic and unprecedented events of January 6 at the U.S. Capitol nonetheless present a "learning opportunity" in talking with your students about issues of peaceful and public civic protest, insurrection and revolution against an established government, and where the fuzzy line may lie between the two.

Here are a number of quality resources for teachers, parents, and students to consider using during this difficult time, through some difficult conversations: